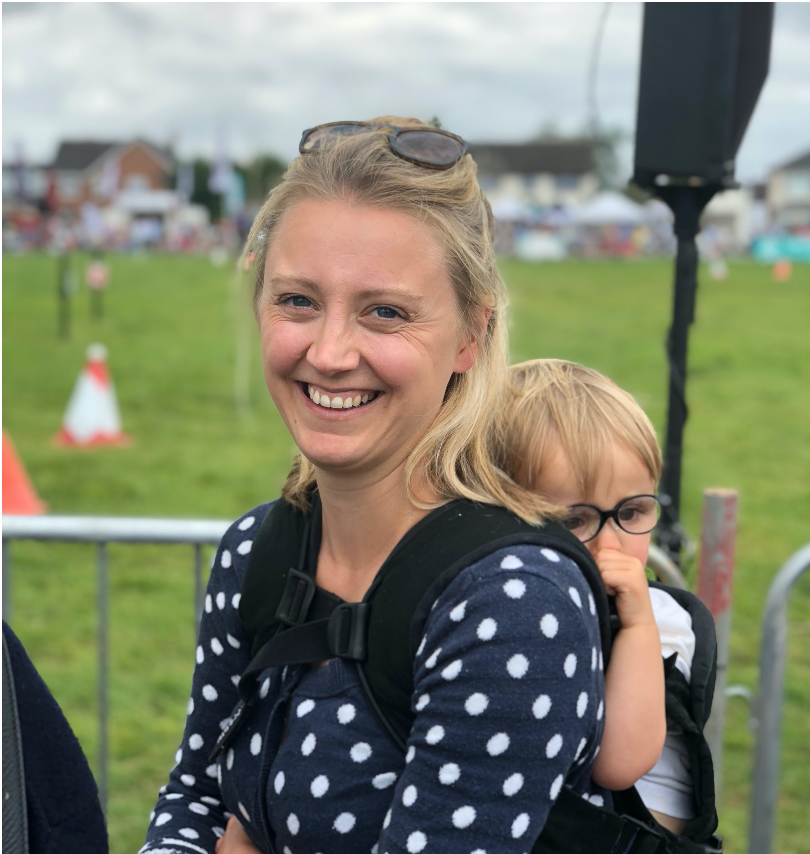 Jen Openshaw is not your average software engineer. She tells Victoria Knight about switching careers, the benefits of a coding boot camp and leading the charge for more women in the tech sector.
A few years ago, Jen Openshaw sat at home in deepest Lancashire wondering what to do.
While her two kids enjoyed a rare bout of combined slumber, Openshaw was thinking not of the multitude of tasks that await all parents of young children but actually something far weightier – namely what to do with her career.
"Honestly? I was scared," she recalls. "The working world felt so far away. I'd moved 200 miles across the country which meant that my previous job working in the heritage sector was no longer an option. I was now living in a very rural part of the world. And I just thought to myself that it's just not going to be possible to have an interesting career while also being the best mum I can be to my sons."
Fast forward a few years and Openshaw has, for once in her life, been proven wrong. Happily ensconced as a software engineer at BAE Systems Digital Intelligence, she couldn't be more delighted, or more surprised, at how things have turned out. A coder? Really? After studying history at Cambridge and gaining an NVQ level 2 in beauty therapy? Well, yes.
So how did she get here?
Cracking the code
Openshaw's interest in technology is no recent phenomenon. Even during her previous career working for the National Trust, the allure of the digital world was already starting to hold considerable sway.
"There had been many times where I wished I'd studied computer science," she admits. "It looked exciting and it was what all the cool kids were doing, and it's what kids in school were learning about. I'd liked that side of things while I was playing around with Microsoft Excel in the ever so slightly techie elements of my previous jobs."
But there's a big difference between managing a couple of spreadsheets and fully fledged coding – how did she make the leap? It transpires that while on her 'career break' – "I hate that phrase because it is absolutely not a break being a full time parent" – she had a chat with a friend who suggested she take a look at coding boot camps. She was, initially, relatively nonplussed.
"I had literally no idea what they were," she recalls, laughing. "And so she explained they were for people like me, someone without a tech background, to retrain in a career like software engineering or data science."
A few Google searches later and Openshaw was hooked. "I started doing a few free online coding tutorials. It's a cliché but most engineers can remember the first time they make 'hello world' appear on their screen – it is such a satisfying feeling to write yourself some code. It was exciting, like working through a series of puzzles, and I was into it right from the very start."
Throw in a bunch of potential job opportunities, a decent salary and the fact she could pursue it from her new home in the countryside and suddenly, as if by magic, Openshaw had found the challenging and stimulating career that she had started to give up on.
Happy camper
Most coding boot camps are full time and take place over an intensive 12 or 14 week period. While their graduates emerge with the skills to be a web developer or software engineer, for example, this format was not a viable option for Openshaw, given her parental responsibilities and remote location at home.
All was not lost, however, as salvation emerged in the form of a part time boot camp offered by Manchester Codes which took place over evenings and weekends.
Unlike their military counterparts, coding and digital boot camps are renowned not for their fierce emphasis on discipline but instead focus on short term, intense training sessions designed to prepare students for the practical reality of a career in tech. And given Manchester Codes' oft-stated commitment to increase diversity in the sector, it was, says Openshaw, "a no brainer" to sign up – something she did a year later having waited for her youngest to get that little bit older.
Up and running
As the chair of the Greater Manchester Cyber Advisory Group I often have the good fortune to meet inspiring people and learn about their work across the North West. With the region now home to a GCHQ office and a thriving community of more than 10,000 digital and tech businesses, from start-ups to global players such as Google and IBM, Manchester is now the base of one in five of the tech-focused professions found outside of London.
At the launch of the Greater Manchester Digital Blueprint I was introduced to the work of Manchester Codes and soon we were locked in discussion about bringing some of their best graduates, like Openshaw, into BAE Systems Digital Intelligence. Although some of our new recruits come in via apprentice schemes she started work in a full time role and was able to hit the ground running.
"I am now working as a software engineer on a team for one of our national security clients," she explains. "The skills I learned at the boot camp enabled me to start being a real life software engineer, but it's been wonderful to have been able to keep learning, especially while working so flexibly. The atmosphere all along has been so supportive and positive in terms of me continuing my development – whether that's through the team mentoring me, the tech lead explaining things to me and being able to do a lot of training courses as well."
These girls can
As well as settling into her 'day job', Openshaw has been very much focused on encouraging more women into tech – especially younger girls who are considering their exam choices. And let's face it – there is much still to do.
According to recent data provided by the Higher Education Statistics Authority, only 35 per cent of STEM students in higher education in the UK are women. Between 2017 and 2018, 39 per cent of students studying physical sciences were female, and the percentage of female students studying mathematical sciences was just 37 per cent. Similarly – and shockingly – just 0.6 per cent of female students studied computer science at GCSE level in 2020.
"It's hard to say this without sounding cheesy but encouraging more women into tech is something I feel so strongly about," says Openshaw. "And from the start of my time at BAE Systems, I've been able to pick it up, run with it and expand it into different directions in order to reach as many people as possible."
In doing so, she is now responsible for our partnership with Manchester Digital, Greater Manchester's digital and tech trade body, and Digital Her, a programme launched by Manchester Digital that aims to tackle the shortage of women employed in the region's digital and tech industry.
"For example, just the other day I had a conversation with a woman who reached out to me via LinkedIn. She is also a mum of two, she'd read my blog and wanted to talk about how she might pursue a similar career change. This sort of stuff just makes me burst – knowing there are people out there who are seeing it is possible and giving it a go themselves. For younger women, the sheer power of seeing someone who looks like them in this industry cannot be underestimated."
As a role model herself, Openshaw is already well on her way to fulfilling her immediate ambition to become "a really great engineer" but that's just for starters. When she says she wants to "help more women into tech" you absolutely believe her – it will be fascinating to see what she does next.