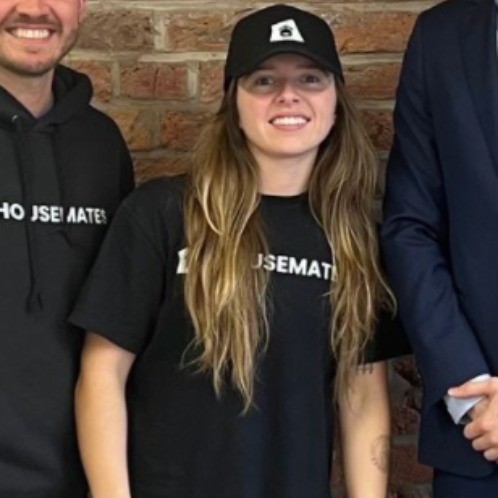 Students and accommodation providers around the world are all set to benefit from a new feature brought to the market by Housemates.
Webhooks, an addition to Housemates' Connect API offering, brings forward an unparalleled level of integration and real-time responsiveness.
Lydia Jones, Housemates CEO, says their latest technology has been designed in response to the rapidly changing student accommodation landscape.
"With our growth in the sector expanding we know we cannot sit back in any way, hence the introduction of our latest feature in our Housemates Connect API offering, Webhooks," she said.
"Webhooks is a direct line of communication that informs what your business cares about instantly.
"When a student books a room, cancels a reservation or makes a payment, our partners and property owners can now receive these updates in real-time without constantly checking in with our system."
She added: "With Webhooks, we're not just improving our platform, we're revolutionising the digital experience in student accommodation - as everything is instantaneous."
Instant book student accommodation marketplace Housemates was founded in 2020, is headquartered in Manchester and has an office in Bangalore, India.
The platform currently lists more than 1.2 million beds across the UK, Ireland and Australia - and is used by students from over 20 countries.
Last month David Tymms, a well-known figure in the student accommodation industry, joined the Housemates board.
The introduction of Webhooks, according to Housemates founder Lydia, also allows partners and property owners to easily set up automated actions in their own systems, reducing the need for resource-intensive work and reducing operational costs.
It comes as Housemates is shortlisted for the Innovation Award at the Student Housing Awards by Property Week, due to be hosted in December 2023.
Lydia added: "Our partners can now enjoy an unparalleled level of integration and real-time responsiveness, which was previously unimaginable in the sector.
"This innovative addition is set to transform how our API users interact with real-time data, further solidifying our commitment to delivering technology solutions in the student accommodation sector. Webhooks is just the latest step in our continuous journey to redefine excellence in our ecosystem."