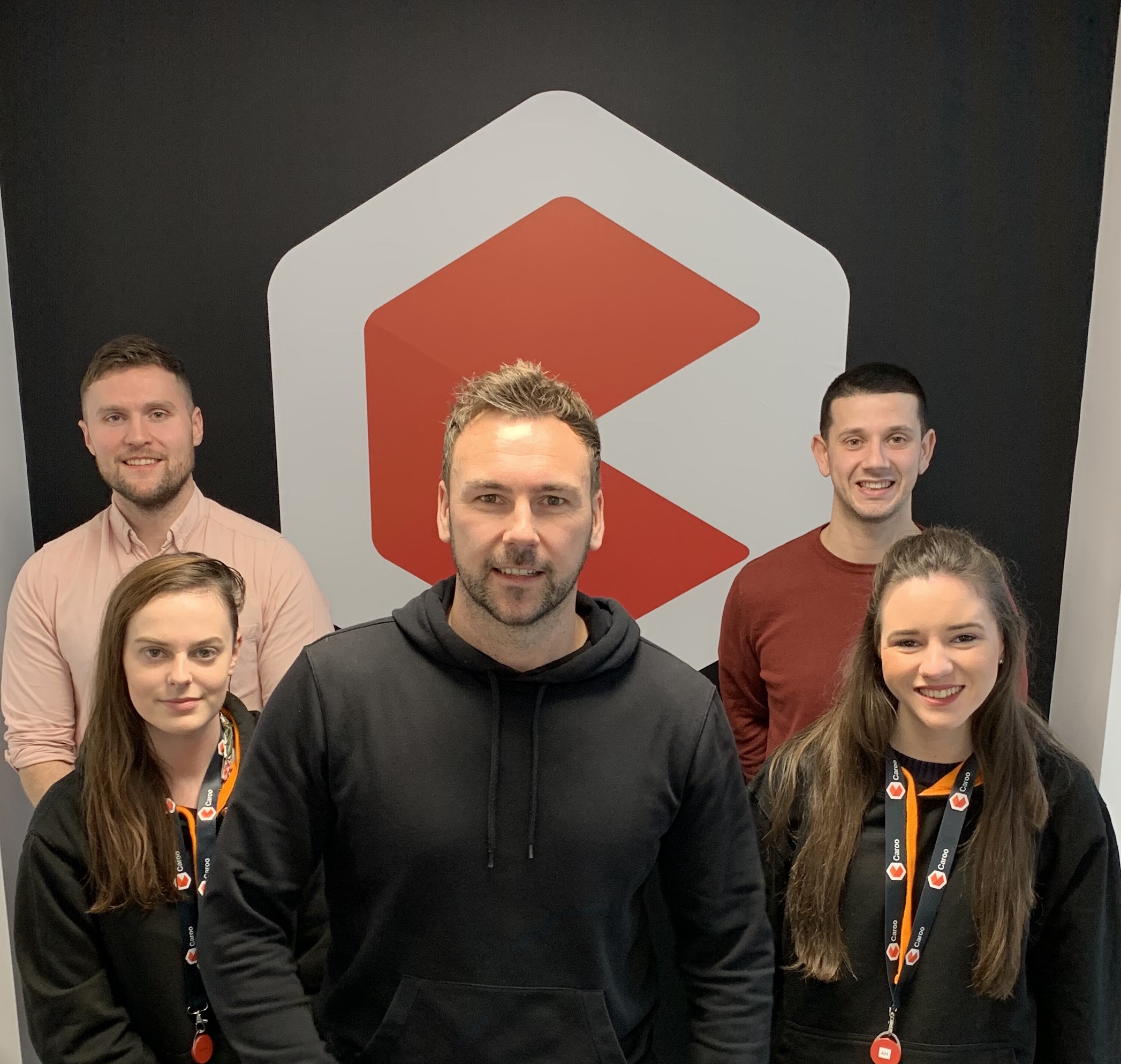 Caroo, a Manchester-based tech start-up, has started 2020 with a bang.
Following a hugely successful launch in 2019 – Caroo has hired four new starters and moved to a new, larger office space to help achieve its ambitious growth plans for the next 12 months.
Caroo has welcomed Molly Hampson, Abigail Hill, Sammy Ayoubi and Charlotte Emily – all joining its client services team, headed up by David Roddy. They will be responsible for handling inbound enquiries, while also maintaining and developing existing client relationships and supporting employers to fill their job vacancies via the Caroo platform.
The new offices at St. Peter's House, St. Peter's Square will be the base for the Caroo team and will facilitate the company's growth plans.
Gareth Peterson, managing director of Caroo, said: "We're overwhelmed with the response we've had so far. We had planned to extend the team much later in 2020 so to be in a position where we need to do it now is amazing!
"From launching at the beginning of 2019 – we've extended our offering from our initial focus on tech, digital and creative jobs to include all head office functions – extended our team and now increased our office space. It's incredible!
"It's really important to us to not only invest in our product to make it the best on the market - our account management team is another feedback loop to help us do that - but also offer a level of service that complements our unique platform and proposition."
Recruitment platform (but recruitment agency-free), Caroo, uses algorithms to identify, match and notify candidates about roles that suit their skills and experience across a variety of head office job opportunities.
Candidate profiles are anonymous, and no data is collected on gender, age, or race etc – it's purely down to skills, interests and experience.
The platform is free to any businesses within the North West and Yorkshire until April 2020 and is free for all candidates too. After April, for businesses it's ridiculously cheap (£99+vat per month subscription) to post unlimited job roles on the platform which is accessed via the Caroo employer website.
For further information on Caroo please visit its website https://caroo.co.uk/