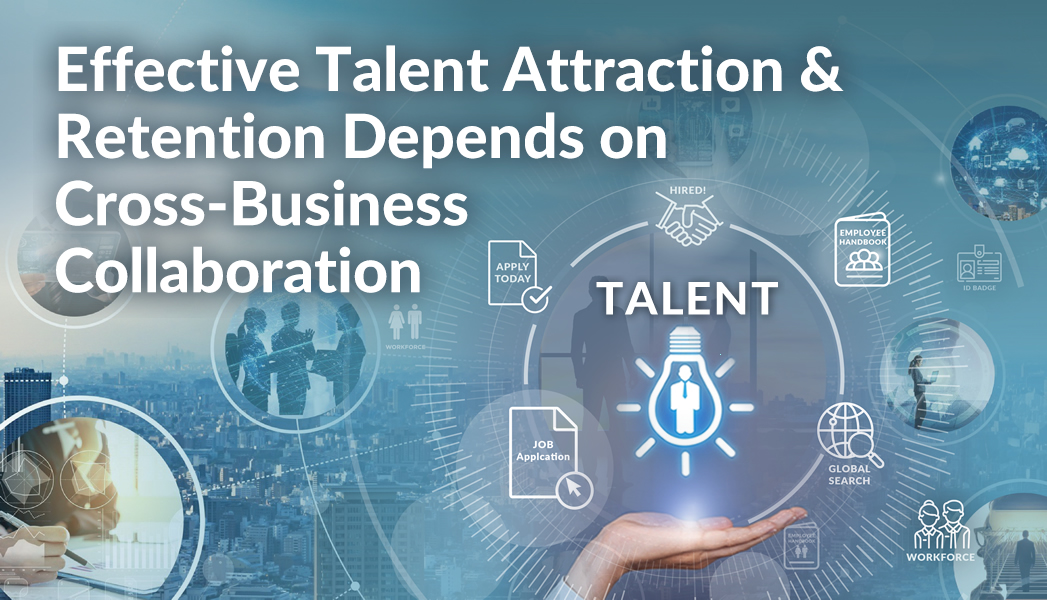 Effective Talent Attraction and Retention Depends on Cross-Business Collaboration
As Head of Recruitment at award-winning consultancy Informed Solutions, I have learned that delivering success to the business is a collaborative experience. Having spent many years recruiting for and working in both small and multi-national companies, I'm in a pretty good position when it comes to understanding roles, people and corporate culture. For those that think the role of Head of Recruitment within a growing, high-performing digital transformation consultancy is just a case of sending CVs round the business, think again and read on.
Nick Chadwick, Head of Global Recruitment, Informed Solutions
Yes, the job requires lots of hands-on recruitment – CV screening, interviews, moving candidates through a carefully constructed process to successful conclusion. But it also requires collaboration across the whole business – identifying the talents required for today's and tomorrow's digital transformation challenges and then building talent databases that map against those requirements. A significant part of the role relates to attracting the right talent to the business through employer branding, co-designing recruitment strategies and engaging with recruitment alliance partners, from agencies to select universities and regional digital communities like Manchester Digital.
What kind of people do we want? How can we make the recruitment process better? How can we build upon our reputation as an employer of choice? How can we develop processes and ways of working that will make our jobs – at every stage of the process – easier and more intuitive? What about on-boarding and induction? – how can we make this the most productive time for a new starter? How do we instil our culture and values into our new people quickly and effectively?
Answering all of these questions adds to the pace and variety of the talent challenge that keeps our teams in a constant state of collaboration. Working in a company full of extremely bright problem solvers, that collaboration is more often than not natural, dynamic and effective.
Working as part of the people services team (We work with people, not barrels of crude oil or pallets of white goods) by far the most important thing that everyone in the business has given us is generosity, especially in relation to their valuable time.
The teams at Informed are all extremely busy, designing and developing world class digital services for globally recognised organisations. But people have given their time. Time to understand their teams, their clients and their challenges, their likes and dislikes - all in order to get a true and accurate feel for the kind of talent needed to both Informed and our clients thrive.
My job is to listen, learn, consider and suggest ways we can approach these requirements and continue to deliver and retain the people we want to help our business grow through these extremely challenging and competitive times.
The responsibilities of this role are significant – to be able to attract the right talent is a complex challenge. It's a bit of a cliché, but no two days are the same - and that is exactly why I love it. I get the opportunity to work every day with bright, committed, supportive and collaborative people.
We work at pace. Our clients won't accept anything other than the best, so neither should we. This is why we are constantly looking at ways to constantly improve every aspect of our talent attraction and retention activity.
My view is clear: To effectively implement both short and long-term talent strategies, support from the whole business must be authentic. This authenticity can really only be achieved by effective communication, clear direction, outstanding team work and the desire and dedication to make it happen. All of these things must be mixed with true and effective collaboration for the best chance of success.
For more insights about life at Informed, follow us on LinkedIn or Twitter, go to our website at www.informed.com, and if you like what you read about and learn about us, get in touch.