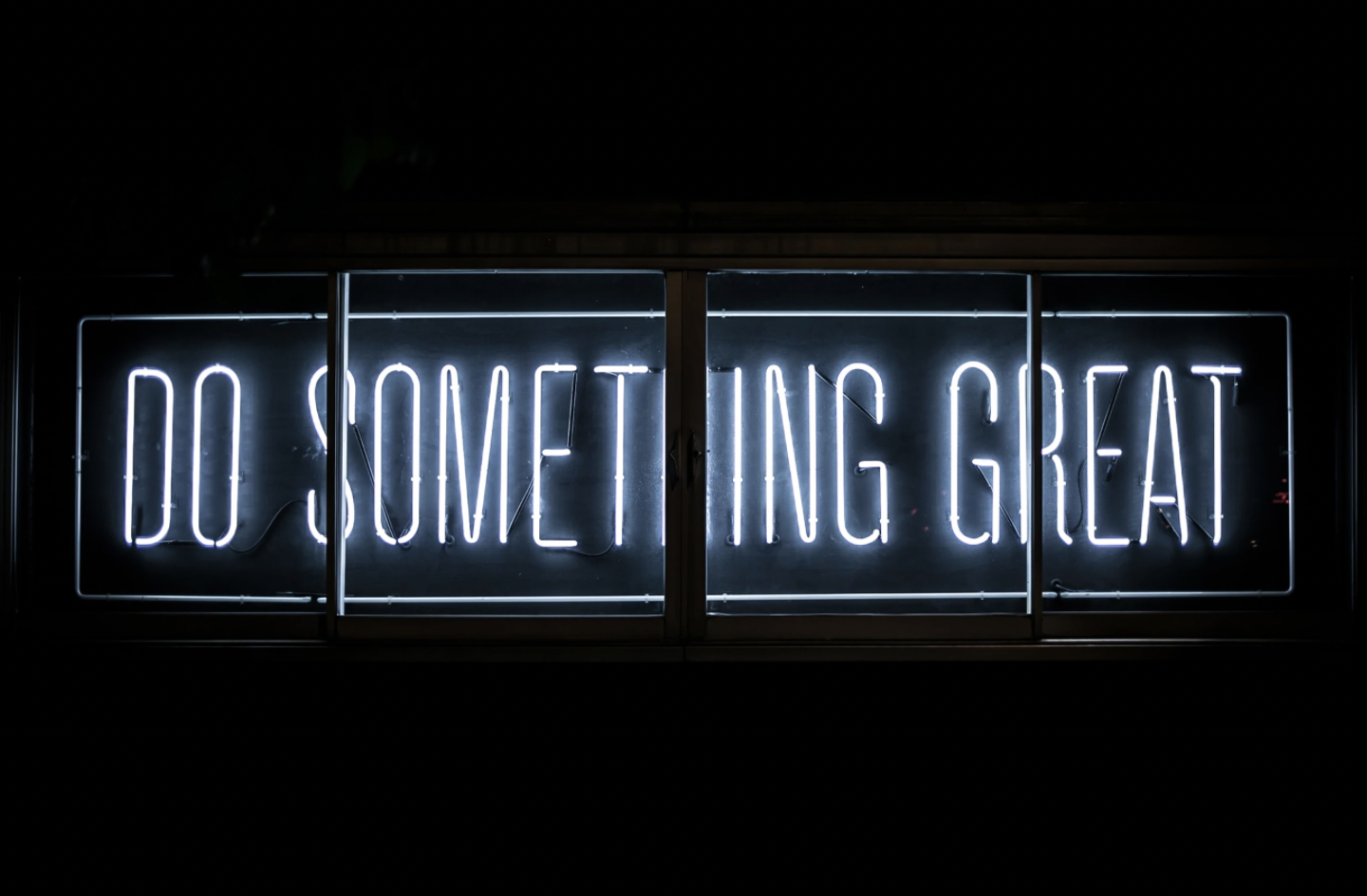 To effectively entice, engage and convert consumers into loyal customers, you should first focus on the brand's message; this will always be front and centre. Simply existing and offering a product or service isn't enough nowadays. You have to deliver a message that is either exciting, thought-provoking or catchy - possibly even a mix of the three combined!
Look at Apple, for example. They use the idea of togetherness and community as a unique selling point for their products. "Even better together." is the slogan for Apple One - a bundle of up to six Apple services into one whole subscription. They play on the idea of family and how easier and cheaper it is to choose this plan over any other in their entire roster. Phrases such as "there's something for everyone" or "everyone has private access" feed well into this.
But what other ways can we send a message? There are countless ways to use online tools to spread a certain message about your product or service. It just takes time and effort, as well as some imagination and flair added to the mix.
Here are some options you should definitely consider.
Creative Campaigns
Catching the eye of your target audience is the key to hooking them, but it is also important to keep their attention when doing so. That is why you need to build the most creative campaign that you can to achieve these objectives! Doing so will come with many benefits.
Microsoft shows just how to do that with their #MakeWhatsNext campaign. Social media videos were launched in honour of the 2016 International Women's Day, where young girls describe why they love science. However, as they are unable to describe famous female inventors, the point Microsoft tries to get across is the worth of women in the science industry as a whole.
The campaign ultimately racked up over 14 million views, along with 184 million media impressions! Microsoft has continued to release more of these types of videos due to his reasoning alone. It shows how well they know their audience and what it takes to get their eyes on their brand. Remember that your campaigns don't always have to focus on the product or service solely, but they can take important topics and create conversations instead.
Interactive Content
This type of marketing is akin to a conversation, but one you don't have to participate in actively. Buzzfeed is a prime example of this working well. Their quizzes allow users to engage with the website for some fun and harmless joy! Take this article, for example, which will enable users to sniff out whether or not certain celebrities shower or not. A strange one, but something which is bound to get clicks; it's something everyone will be interested in, even other celebrities!
Another example is this interactive website from SAP, where a click-through experience uses elements of gamification to drive engagement. Ideas like this can be used as inspiration to put the power of choice in people's hands and invite them to discover for themselves why a product or service will benefit them.
Interactivity is a drawing factor that keeps people on your site for longer. Doing so can lead to sales as the content can funnel them into something they are sure to be interested in paying for. Your brand will then get more exposure as the content can and should be shared by them.
If there is nothing to interact with, on the other hand, your content will be less engaging, and users will leave as quickly as possible. So, think about amplifying your content to make it more appealing to a wider audience, or create a product page that is like no other.
Virtual Events
Lastly, consider virtual events as part of your strategy going forward. Approximately 80.2% of event organisers were able to reach a wider audience with virtual events. Since virtual events are not tied down to one location, everyone can enjoy the event equally. This bodes well for the organiser as they will garner a larger audience.
Not only that but there's more value to be had as well. Stripping away the physical event venue leads to fewer costs for everyone involved - both organisers and sponsors as well as participants. Less worry has to be placed on things such as travel costs for speakers and empty booths.
To launch their latest product in the middle of the pandemic, bike company Vanmoof created an immersive online event experience that mixed interactive elements with presentations. The result was astounding, with 6000 viewers and 4400 orders within a 24-hour window of the event.
With virtual events, you can speak to the attendees on a much more personal basis. This way, you can ensure that your message is delivered effectively and that it is taken incorrectly. Also, you can use the first event as a learning experience to find out how to implement more interactive aspects in the future. It is a relatively new virtual platform - one which is highly useful!
For help incorporating any of these virtual platform messages, be sure to contact Chameleon today for a fantastic service. Then, if you'd like, visit our virtual events page for more information on what else we have to offer. We can help create an unforgettable experience from start to finish!