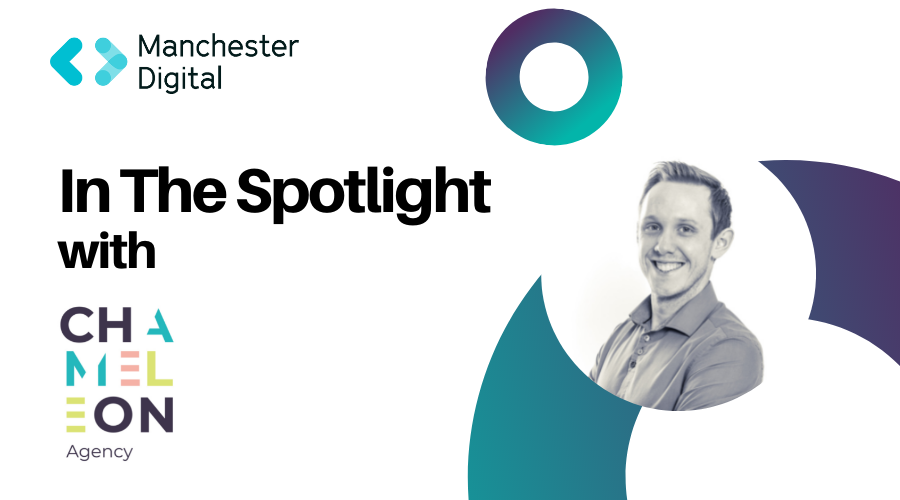 At Manchester Digital we like to interview our members to find out a bit more about what they do and their work in the Greater Manchester digital and technology sphere. This week we're speaking with Joe Gilliver, Founder and Managing Director of The Chameleon Agency, an agile creative communications agency who help businesses engage their audience through events, experiences and creative campaigns.
What does your organisation do?
We help businesses inspire action and change within their teams and audience through events and on and offline brand activations. We help them engage through creative solutions and delivery that retains attention, gets the audience involved and makes a difference.
What do you think is currently the biggest issue facing the digital and tech industry?
Oversaturation and standing out against the crowd. A lot of thought is given to raising money, getting a working viable product and getting to market or selling on to another company.
However, sometimes time isn't put into how businesses communicate and engage their team and audience. It's important to consider how to communicate well and also, so that people pay attention and retain engaged with the brand both as employees and customers.
What is your organisation's biggest achievement?
Can I put two? I'm going to be cheeky and put two.
Helping a start-up reach their £20 million Seed B investment by working with them on the shape and delivery of their investment presentation and other content. They actually had an over subscription and had to turn down some investors.
Helping a global organisation reach a wider audience through virtual events during the pandemic. This was both their internal team who are globally distributed and also customers and key accounts for product updates and product launches.
What would you consider to be your organisation's biggest challenge?
Convincing potential clients to invest in communicating creatively with events and on and offline campaigns.
What do you think the future looks like for Manchester's digital and tech sector?
I think the future is very positive for Manchester's digital and tech sector. As the city grows and more younger individuals move here it will continue to feed Manchester as a tech hub of the UK. I can see it being a leading city not only in the UK, but also Europe and hopefully wider for digital and tech products and services.
Tell us something we might not know about your company?
We work with a team of global freelancers who we utilise depending on the brief of the project. We tailor teams to the brief so that each project gets the resource and talent it deserves.
Thank you Joe!
To find out more about The Chameleon Agency, click here.
Want to raise your business's profile? If you're a member, contact thom@manchesterdigital.com to discuss featuring your content on our site, social media or newsletter. If you're not a member, get in touch today to discuss the benefits of membership.