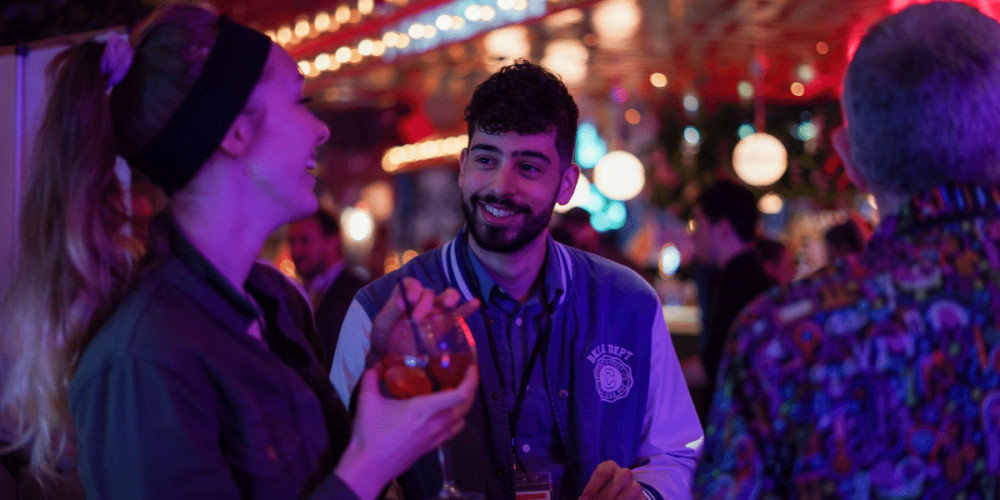 Events are officially back, and we couldn't be more excited to be hosting our first ever event in Manchester. We're joining forces with Don't Panic to co-host the Marketing Mixer – an event for marketers working in the north (and beyond!).
Headquartered in Leeds, with a growing team in Manchester, we know just how great the northern digital community is. The north boasts some of the best agencies and marketers in the UK, but more often than not we have to travel to the south for events and networking.
That's why, as a marketing team, it's always been important to us to run events in the north. In our time we've hosted a lot of events in Leeds, ranging from small seminars to conferences for over 1000 people. Last year alone, we hosted 5 events to a total audience of over 500 people. With our Manchester team outgrowing their office in just a matter of months and the digital sector growing here at such rapid rate, we thought it was about time we hosted an event in this great city. And don't worry, we'll be back with more events in Leeds soon!
Event Details
Where: Impossible, Manchester
When: 27 April, 5-8 pm
Tickets: Free + free food and drinks
Register here: https://dontpanicprojects.com/marketing-mixer/
There will be drinks, a panel discussion and plenty of opportunities to speak and network with fellow marketers.
The Panel
Rosa Mitchell
Head of Digital PR, connective3
With over eight years' experience in digital PR and content creation, Rosa oversees the hugely successful digital PR offering at connective3, managing a large team of creative professionals. In her career, Rosa, has worked across a variety of projects, from stand-alone campaigns to long-term strategic roadmaps, for brands including Nike, Manchester Met University, Stena Line, and Ann Summers.
Olivia Hanlon
Founder & CEO, Girls in Marketing
Olivia Hanlon is the Founder and CEO of Girls in Marketing and has built a community of over 170,000+ followers worldwide using an organic-driven social media marketing strategy. Named as a Young Digital Women to Watch by Digital Women, Olivia is on a mission to bridge the digital skills gap and gender seniority in marketing.