By The North West Cyber Resilience Centre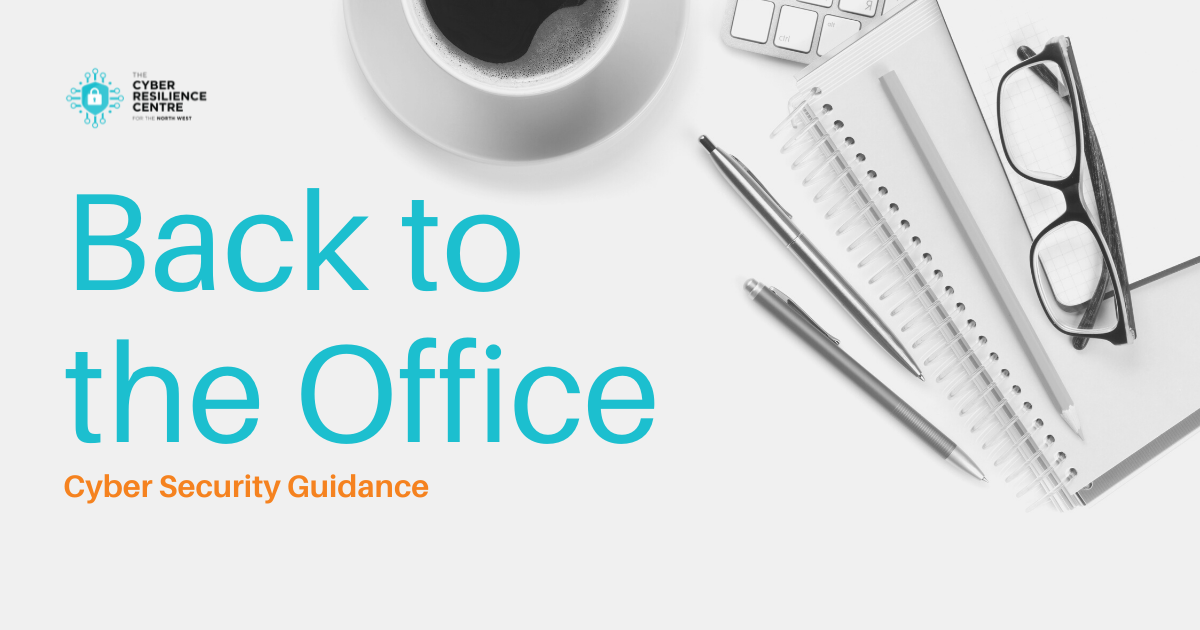 As restrictions begin to ease, we are all thinking about how we will be working in the coming months and years. If your staff are heading back into the office you need to remember to reinforce some cyber security basics.
Whilst many large businesses are remaining cautious of returning to the office, the government no longer instructs people to work at home and many businesses are opting for a staggered approach.
Deloitte announced they will increase the number of staff allowed to work in its offices to 50% capacity in July but the firm expects that level to stay in place until September, whilst NatWest brought "priority workers' back to the office on 19th July.
With many businesses continuing with a more flexible working set up your computer network and work devices must be all secure, especially if employees are working across several devices.
Whether you know very little about cybercrime or why criminals would target your business or you just want to know how to protect your business - the Cyber Resilience Centre is here to give you access to the knowledge, skills and tools to help protect your business from cybercrime.
Commenting on businesses going back to the office, Managing Director of the NWCRC, Neil Jones said:
"With restrictions ending and workplaces reopening, business owners will understandably have questions about their security. Whilst many companies are continuing to work from home, businesses are starting to welcome some staff back to offices."
"We work with our partners to protect businesses and are only too aware of the difficulties many micro and small businesses, in particular, have faced during the pandemic when so many of us are working from home and reliant on new and different IT systems."
"We are on hand to offer trusted guidance and support to the North West business community to reinforce the cyber security basics with executives, managers and staff alike."
We've put together this 'Back to the Office' guide with options for support from the Cyber Resilience Centre team - from upgrading your Cloud Security, implementing Working from Home Policies and tailored Cyber Awareness Training.