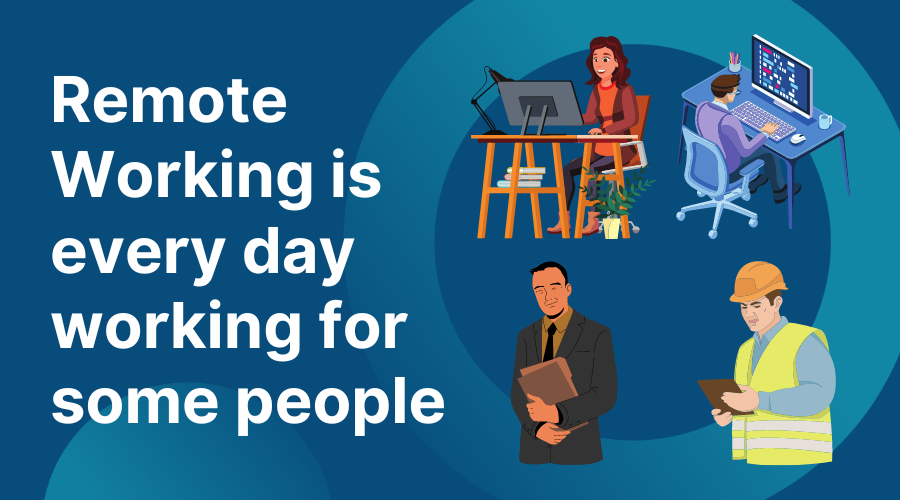 The new campaign aims to provide businesses of all sizes and from all sectors with simple guidance on how they can work remotely in a safe and secure manner.
Remote working is any work that's done outside of a physical office, this is also referred to as telecommuting or working from home. Prior to the pandemic, flexible or remote working for the majority was something that occurred when a usual work base was unavailable. However, there are many professions where remote working is everyday working, for example, marketing and communications freelancers, project consultants and even those in administrative functions for construction and home improvement businesses.
Remote working does come with increased cyber security risks and this is often due to insufficient knowledge of basic cyber safety and poor cyber hygiene habits.
What are the main cyber security risks with remote working?
With the continued rise of the number of freelancers, cybercriminals are beginning to shift their focus away from other targets and onto micro-businesses like self-employed freelancers. Freelancers tend to communicate a lot with people they don't know personally, for example, prospective new clients and will regularly open new files in emails and share personal information in their inboxes such as invoices and PayPal details.
As many freelancers also work on laptops on less secure networks – whether that's at home or at a coffee shop – it makes them a perfect target for cybercriminals.
Having unsupported devices with weak security

The loss or theft of sensitive information (bank details, client details, login information)

Using public wi-fi - this is not always secure

Being caught out by using duplicate or malicious 4G hotspots

Having unsecured devices with out-of-date software/applications

Workers sharing confidential information and having private conversations in public places
How can you protect yourself when working remotely?
Whilst remote working does present a number of cyber security risks, there are steps that businesses of any size can take to help mitigate these risks. One key way to ensure you are working securely is to implement a cyber security policy. By having a policy, you set the standards of behaviour for digital activities such as the encryption of sensitive data and the access permissions for systems.
According to the recently published Cyber Security Breaches Survey 2022 from the Department for Media, Culture and Sport there has been a 9% decrease in the number of businesses who have cyber security policies that cover remote or mobile working, whilst the number of charities covering it increased by 10%.
Make sure you have anti-virus software and an up-to-date firewall

Remember to back up your files and devices

Use strong, unique passwords and consider a password manager

Ensure your company has given you security awareness training

Obtain and achieve cyber essentials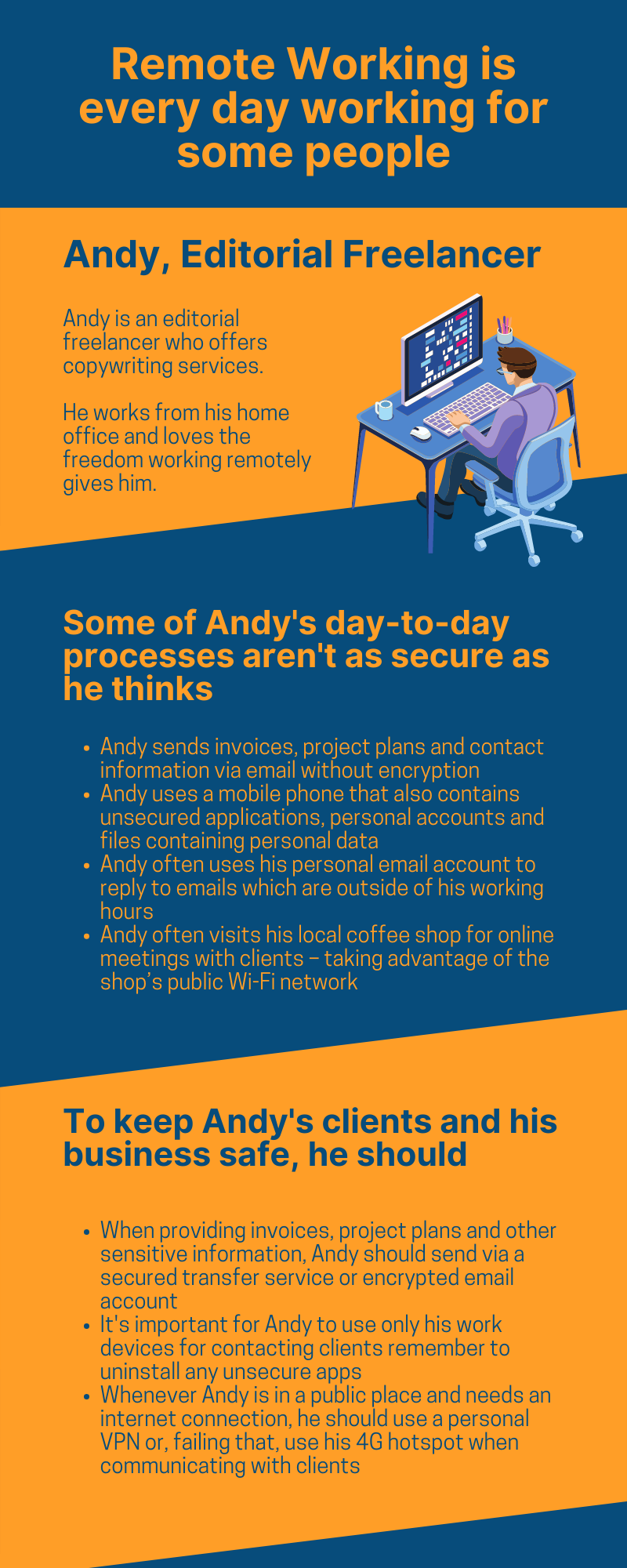 This campaign has been launched in collaboration with the South East Cyber Resilience Centre and our Trusted Partner Mitigate Cyber. Read more about the 'Remote Working is Everyday working' campaign here.