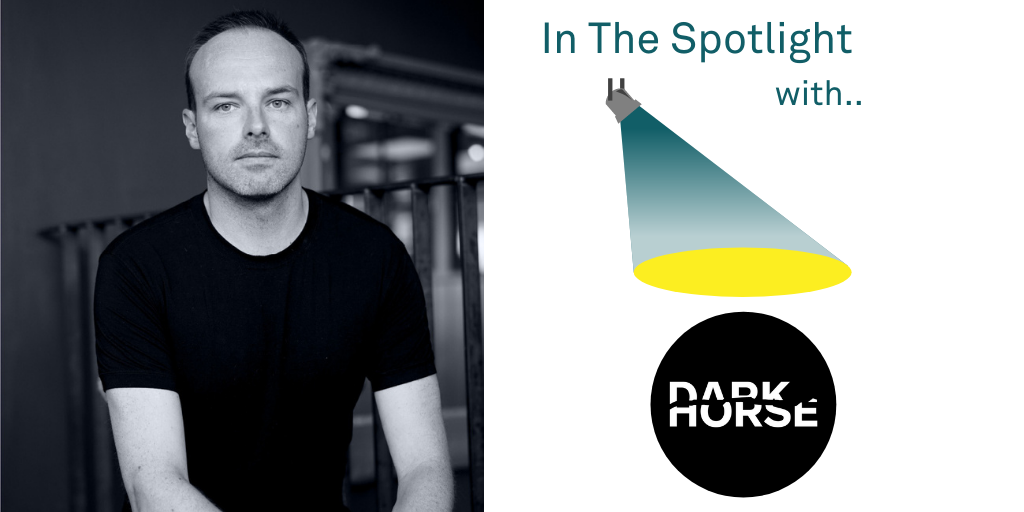 At Manchester Digital we like to interview our members to find out a bit more about what they do and their work in the Greater Manchester digital and technology sphere. This week we're speaking with John Keating, Managing Director of Dark Horse, a digital agency specialising in SEO, PPC & Paid Social based in Altrincham.
What does your organisation do?
We are a digital agency with an incredible team of experts who know PPC, SEO and Paid Social inside out.
Most in the digital industry haven't heard of us yet, but we're not like other agencies. We don't hide behind classic agency bullsh**t. We do things differently.
Dark Horse was built out of necessity. When we were client side, we used to hire agencies like everybody else, and we were disappointed with how we were treated by bad agencies.
We were fed up of flashy, automated reports with no insight. We were tired of our accounts being passed to juniors when a bigger client came along. We were sick of the lack of communication and having to beg for proactive ideas.
Enough was enough. Someone needed to step up and shake things up. We go against the status quo and we are redefining what success looks like.
What do you think is currently the biggest issue facing the tech industry?
We've seen first-hand that the biggest issue in our industry is the need for honesty, trust and humanity. Brands crave digital agencies that are easy to work with and will be transparent in how they work.
It's easy for agencies to hide behind vanity metrics and technical jargon. Things need to change.
But the same goes for huge brands too. Every week there is a headline of another ecommerce retailer who has mistreated their staff or mishandled data. These brands are casting a long shadow over the industry and taking our trust for granted.
We work with the underdogs and the up-and-coming brands who are going to get to the top by caring about honesty and trust. We work only with those who share the same values as us, and who are tired of big players caring only about themselves.
What is your organisation's biggest achievement?
We're a new agency, and we turned one in December. Despite this, we welcomed a roster of clients who were looking for someone new, including Broderick's, Grindstore, Superfoods and Element Games.
We also attracted new team members who were looking for a new way of working including a new Head of PPC, Head of SEO and a Head of Marketing who are all working hard to take the agency to the next level.
And finally, during a global pandemic and economic crash, we increased our turnover by 50%.
Many businesses were affected during this time, our clients included, but together we managed to continue smashing growth targets.
This trend is continuing here at Dark Horse, with a predicted turnover of £1.5million by December 2021. But we won't be stopping there, this is only the beginning.
What would you consider to be your organisation's biggest challenge?
There is no doubt that the pandemic has hit everyone hard. Mentally, it's been incredibly tough for a lot of people. At Dark Horse, we're a wolf pack and we adapt and survive by any means necessary.
We maintain what makes us Dark Horse in any way possible. The pack lives on through Zoom or Teams calls.
With that being said, we've done the best we can to maintain a positive working environment for the team. We've implemented mental health calls with staff to check in with the team and offer support and ultimately, we also love these calls as they let us have a good chat and laugh with one another.
Looking after your mental health is important for everyone. We believe in compassion, acceptance, and education, and we believe we can all help improve mental health within the very demanding industry that is digital.
What do you think the future looks like for Manchester's tech sector?
There is something about being a Northerner that sets us apart from our Southern counterparts. We're a friendly, charming, humble bunch. We have the best accents, we make better pies, better brews, better bands, better football teams... anything the South can do, we do it better. The same goes for our agencies.
We don't shy away from hard work and graft. Manchester brought the industrial revolution just like we are bringing the digital revolution today. We are taking on the Goliaths of London digital agencies and lobbing the proverbial rock.
It's not just our agencies either, it's the people too. Northerners have a different attitude to work - we work hard and reward hard work.
An example of this would be when we took on an apprentice. It's always a risk bringing on a new member of the team, whether they're an apprentice or have 20+ years' experience. However, at Dark Horse we appreciated the hard work and determination she brought to help grow the agency. She joined our pack and is with us years on.
Anyone who lives up to this mentality is welcome in our team.
London is quickly becoming less of the epicentre it once was for digital and ecommerce – something that can only be a positive change for the north. The pandemic has also proven that brands are no longer limited to their local area when finding an agency they want to work with; brands can look for agencies located across the UK.
Tell us something that we might not know about your company?
You probably won't know a huge amount about Dark Horse but don't worry, you'll know about us very soon.
Thank you John!
Want to raise your business's profile? If you're a member, contact thom@manchesterdigital.com to discuss featuring your content on our site, social media or newsletter. If you're not a member, get in touch today to discuss the benefits of membership.