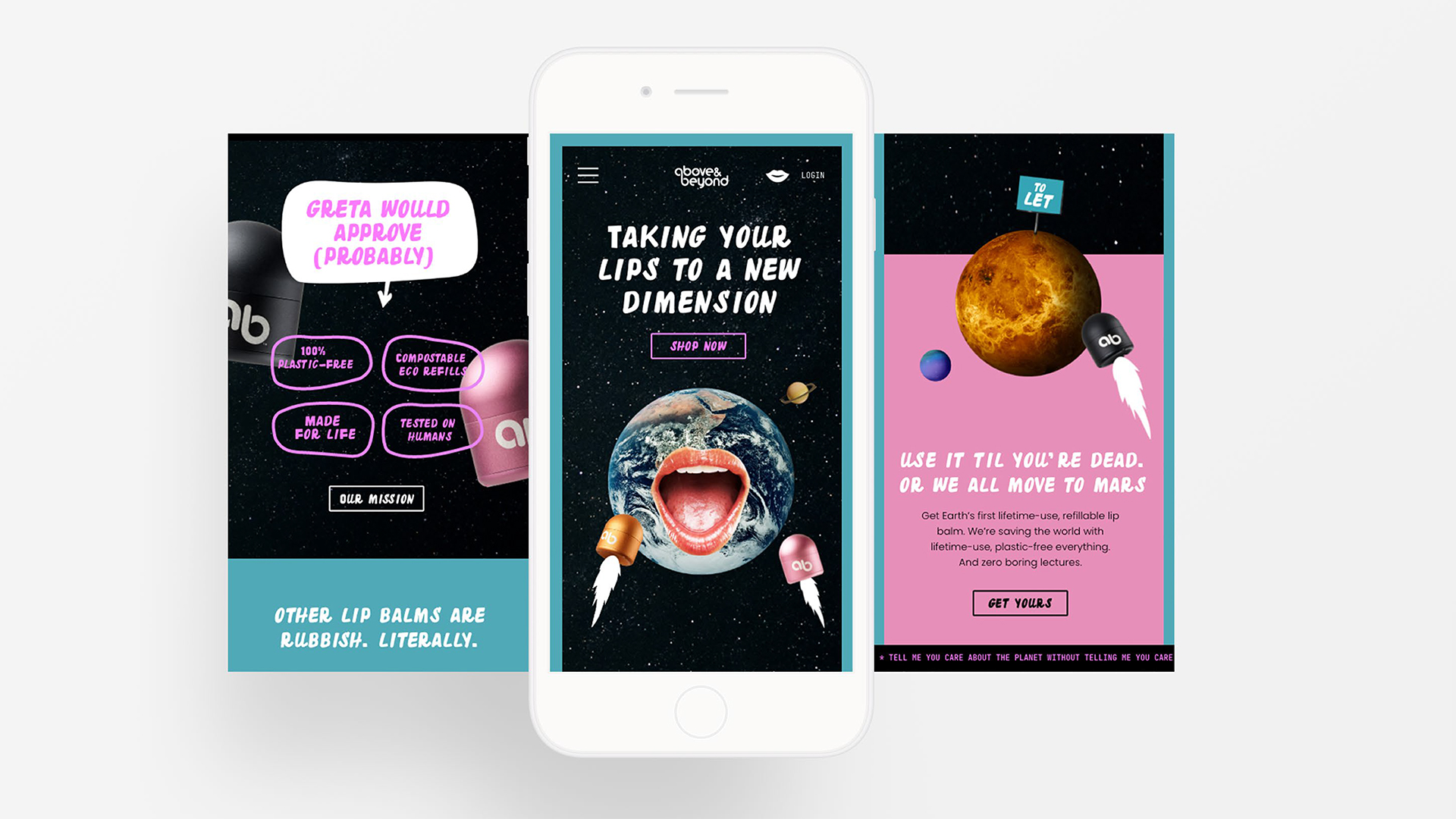 Dawn Creative developed a one-of-a-kind e-commerce website for a new sustainable brand called above & beyond to support them on their first product launch - a plastic-free, refillable lip balm.
above & beyond had already started to shape the overall feeling of the brand but wanted Dawn Creative to take it further and celebrate its personality online in all its glory.
We used layered animation, an engaging tone of voice, fun interactions and a product selection process that is different from the norm to bring the overall experience to life.
Aimed at Gen Z's and Millenials the brand and website are all about celebrating fun to help create something stand-out in what can be an 'all too similar' sector.
Shoppers can choose their own container colour, their preferred flavour of lip balm and whether it's a one-off purchase or a regular subscription to allow the original container to be refilled time and time again.
To add even more fun, drive traffic to the website and collate data, Dawn Creative also developed a Pacman-style game that promotes eco-friendly values and the need to reduce packaging and waste.
The game was the final touch to make this a 'lip-smacking' brand that will get people talking.
Ready to take your brand to new heights?