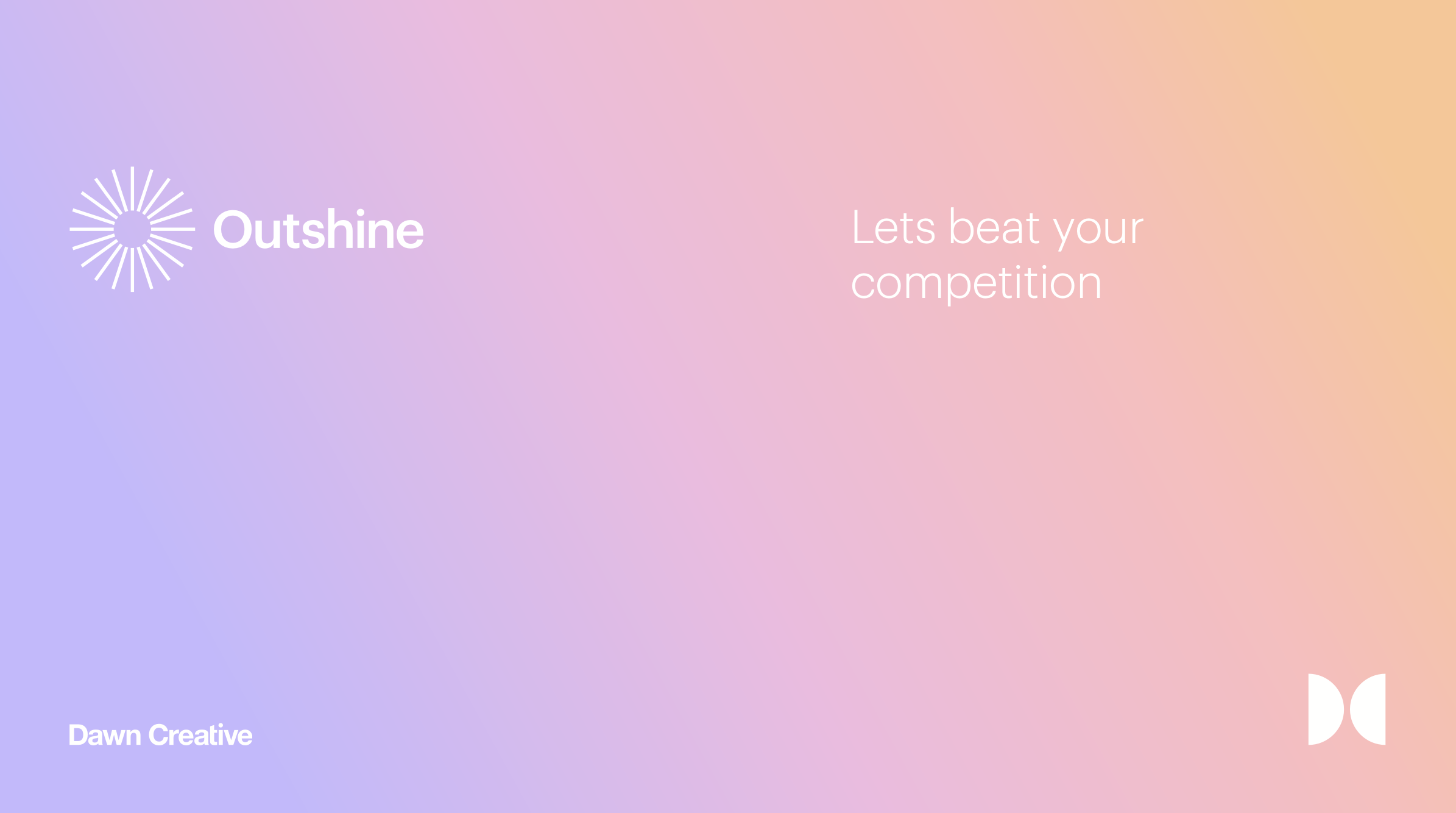 It's never been more important to evolve your brand and your company to stay ahead of the curve.
Gradual development will ensure you stay front and centre, welcome to Outshine.
Direct access to your team of designers and developers.
No contract, no hassle.
Purchase a pot of hours each month to use as and when you need.
So, what's included in your package?
• Brand Strategy
• Brand Positioning
• Art Direction
• Creative Thinking
• Campaign Concepts
• Back-End Development
• Digital Design
• Print Design
• Animated Video (Not filming)
• Front-End Development
• Email HTML Build
• Debugging & Testing
• Content Creation
• Planning
• Artworking
• Project Management
• Research
• Website Maintenance
• Meetings
• Amends
Wake up at Dawn Creative.