Underperforming Facebook ads are definitely frustrating, especially when you're funnelling as much money as you can from your profits into them to try and see your smaller business grow. We're specialists in graphic design that works to a goal, so we wanted to share our tips on how to optimise your Facebook ad creatives to see more engagement with your call-to-action. In this article we'll discuss:
How to identify if your ad creative isn't working well for you
Common mistakes
Best practices for your Facebook ads
Best practices for ads for your agency
How can you tell if your Facebook photo ad isn't working well for you?
Creating a successful Facebook ad campaign will at first take some testing and it can take some prior knowledge of your ads to see when a new ad campaign isn't returning the best results. Building up your knowledge of your average results from a campaign will be the best way to easily identify when your ad creative isn't pulling the results you need, but if you're just starting off then Facebook dynamic ads are going to be a simple solution for identifying ads that don't click with your audience.
Creating dynamic ads using different ad creatives is a straightforward way to see which of your photo ads is getting the best results. If you're conducting some research for future ads and want to know which photo ad resonates most with your audience, try running your whole set of ads with the same copy and headlines so you can take away as many variables that could sway the results.
Highlight the benefits of your service
One easy mistake to make is to focus your ad on the pain point of your customer. This seems logical, right? Showing your target audience struggling with the exact problem your business can fix might seem like the best approach for making the most relatable ad, but it is best to be careful when doing this.
Instead of focusing on the negative pain points in your graphic design, focus your imagery on the positive outcome of someone actually using your product or service. Keep your copy positive whilst addressing the common issue, and make sure to show your audience somebody benefitting from your offer. According to the official Facebook photo ad advice, this will also help create "ads that feel like a familiar part of someone's social fabric." It's clear that doing this will improve results as people are more likely to engage with your ad in a natural way.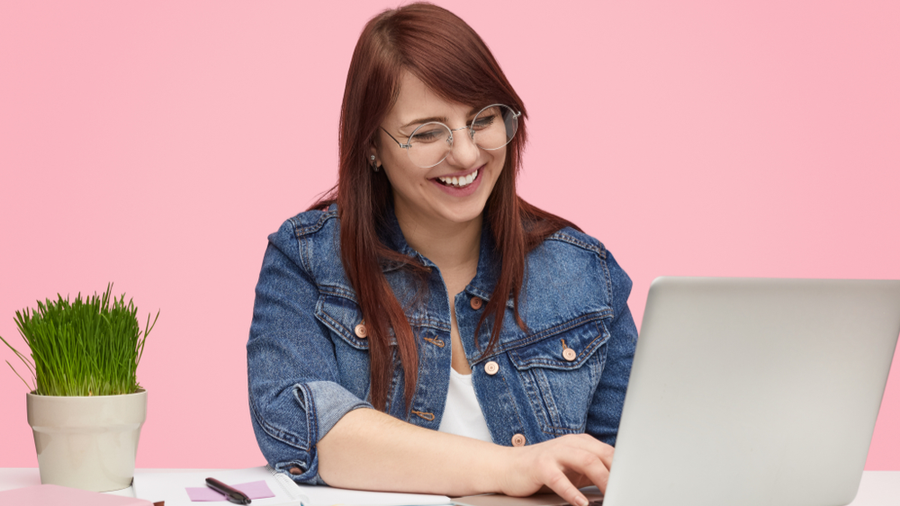 Are you using low resolution images?
It goes without saying that if you use low resolution images for your Facebook ads, you're not going to see great results. This is a common ad mistake and one that is easily rectified. Whilst the fastest and easiest solution would be to hire a graphic designer, if you are a non-designer doing the task, there are some ways to ensure the best quality imagery on your ad.
Source from trustworthy stock photography sites
Always make sure that you are sourcing your ad imagery from trustworthy stock photography sites that give you the original image large enough to be resized. You can't take .png files any bigger than the original, so making sure you start off with an image bigger than your ad dimensions will mean you can resize it without pixelation.
Create your graphic design to the right dimensions
It's worth noting that different ad placements have different dimensions. Use this Facebook tool to quickly find the right dimensions for your ad placement.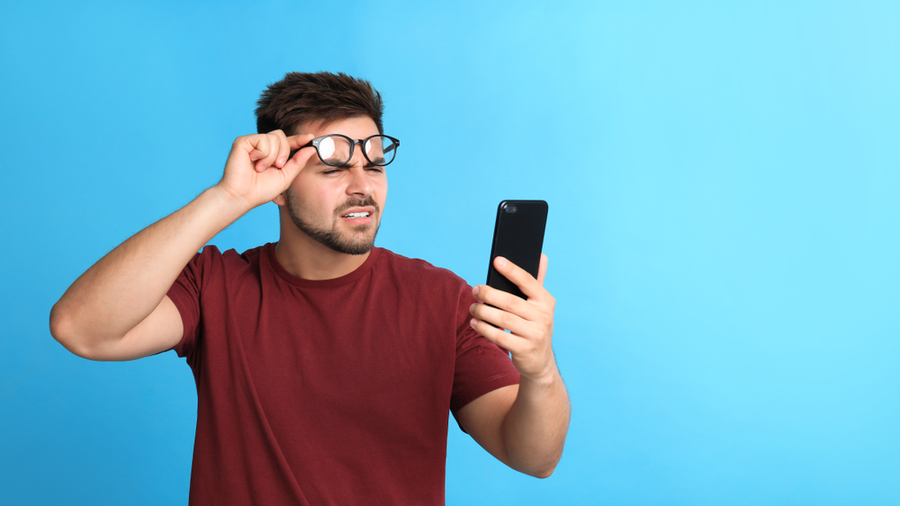 Ads should be consistent across a set
It should be easy to identify a brand from an ad and if it isn't – your ad isn't working as hard as it could be for you. The mistake lots of people make is to veer away from their original branding in their ad and instead use a more random array of colours and fonts. Your ads should look like every other communication your business has with your audience. That means that you need to incorporate your brand colours and your usual font sets. Including your logo is good for smaller businesses, but won't always be necessary for more established brands if the rest of your branding is in the ad.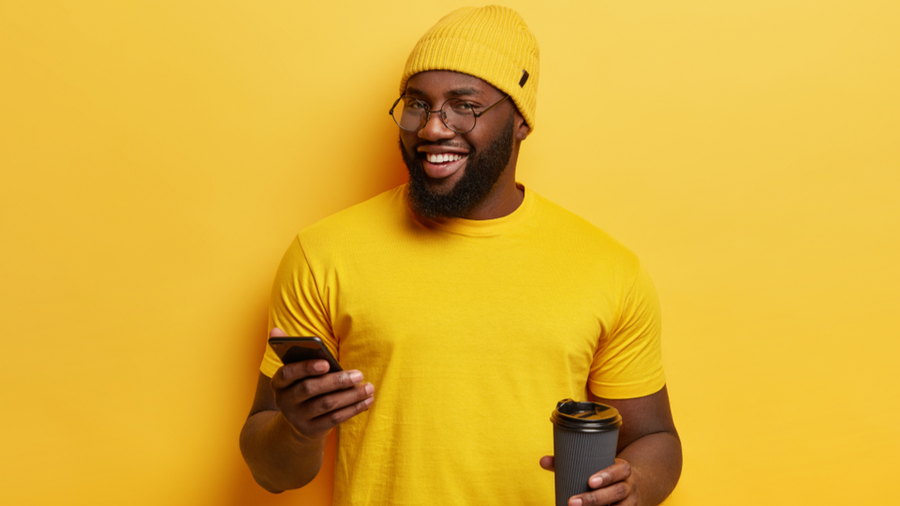 In addition to your ad being consistent with your branding, your campaign ads should also correlate to each other. That means that you should be keeping the same sort of imagery, colours and layout as a theme in all of your ads. This will help make you more identifiable as a brand and looks way more polished and professional. If you're struggling to come up with a creative way to keep a theme in your ads but still maintain visual interest, try playing around with the layout first. That way you can keep all the same elements and just switch up the way in which they are presented.
Keep copy to a minimum
Any copy you are using in when designing your Facebook ad should be kept to a minimum. A common mistake made is to use the space in an ad to jam-pack as much information as Facebook will allow you to, but actually it can be more impactful to keep copy to a minimum. Doing this will help you to keep your point clear and it's going to stick in your audience's mind much better than a long-winded explanation!
How to design Facebook photo ads for Agencies
At Design Cloud, we help lots of agencies improve their design workflow and as part of that, we have designed many advertisement campaigns for agencies in particular. Of course, every agency is different but we wanted to share some ideas for ad creatives you could use to advertise your agency on Facebook today…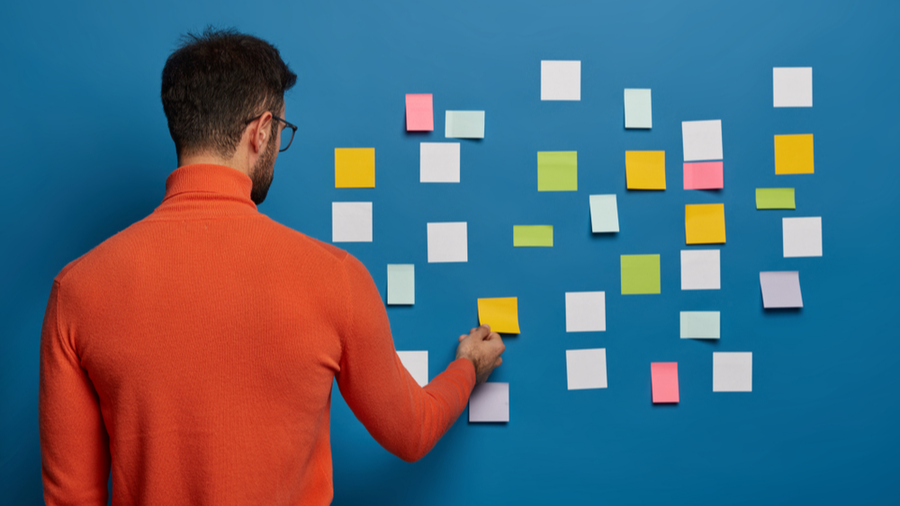 Testimonials
Including key quotes from testimonials is a great method to test for photo ads, particularly when retargeting your audience. Doing that is going to help people who have already touched base with your business once begin to start trusting your agency too.
Previous work
Here's another way to build trust up of your agency… simply showcase your work! You could do this by mocking-up designs relevant to your industry onto computers, product packaging, brochure design and much more.
Want more graphic design help?
If you want help by a professional graphic designer on more than just your social media design, book a demo today and see how our unlimited graphic design services could help you. We're a graphic design agency based in Manchester but help businesses across the world. Design Cloud subscription plans can help take the pressure off your internal marketing team, offer support and help you get higher margins in your agencies, help you with your freelancing jobs or give you graphic design support with any other project. Get in touch today and upgrade your graphic design!