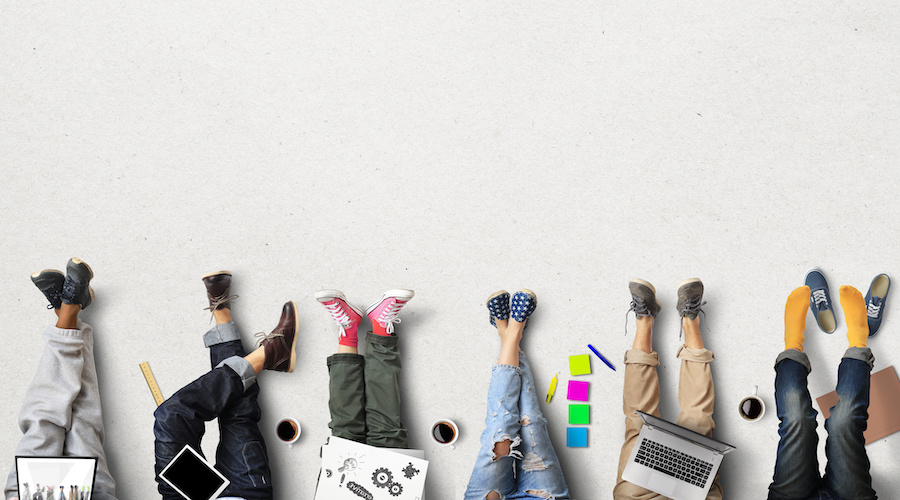 Design Cloud offers daily design support to all kinds of businesses across the UK, but how does it work alongside an existing creative team? If your business or agency already has a well-established creative team including graphic designers, how could be subscription-based design be utilised to generate additional profit and free up time?
One-off projects
If you're currently struggling to keep up with graphic design demand in your business because of an individual project happening, it can be difficult to know how to source the additional support you need.
Projects like rebrands, full website designs or a particularly large client task can mean that your team are temporarily being stretched and that lack of time and resource can effect other areas of your business, like your own agencies advertising. The challenge is that the demand might not last long enough to require a new in-house team member being hired.
Traditionally, most businesses would then turn to a freelancer to handle the overflow work. With higher daily rates, it can become less cost-effective to rely on multiple freelancers for these projects and there is the added challenge of working around individual calendars when there are important deadlines to meet.
Working with Design Cloud offers an instant solution in this scenario. Within one business day, you can be set up with the right amount of designers you need to handle the extra demand. Our designers are all hired in-house after a thorough interview and portfolio review, so you can be confident that they'll be ready to hit the floor running with any kind of graphic design project. On top of this, the plans work on one flat rate monthly fee which is fixed per designer, so if ever you don't require as much design support from us, you aren't signed into any contract. If you know you'll need professional graphic design for 3,6 or 12 months into the future however, you'll be able to access discounts of up to 15%.
Freeing up your creative team
Another way that Design Cloud plans work really well with existing creative teams is to make more time in their calendar by freeing them of the time-consuming day-to-day tasks that are preventing them from working on more important projects for your business.
For example, you might have been wanting to get on with your rebrand for a long time but find that your creative team are at capacity with things like pitch deck presentation design, social media designs or ad banners that need creating. Having a Design Cloud designer there to work alongside your existing creative team gives them access to a helping hand whenever they need it, and it means they'll be able to get started on tasks that will lead to a greater return for your business.
To make sure that Design Cloud is a tool that genuinely saves time, we've worked on a custom-built software platform that makes submitting your brief easy. Just type it out in the app, attach any other relevant information you want to, and submit it. Your designer can communicate through a feed in the app for any revisions you need or you can have a dedicated Slack channel to communicate in real-time with your designer on the PRO plan.
For rebrands
Whenever your business has undergone a full rebrand, it usually means that most of your back-dated content needs updating to bring in-line with your new brand design. In that case, your designers will be really stretched between updating older content and keeping up with the production of new things, and so a design bottleneck occurs.
Design Cloud can work alongside your existing creative team to relieve them of the task of updating back-dated content or to keep new marketing collateral looking great, so that your team can focus more on the new direction your business is heading in. All we'll need are information on your new brand guidelines and a great design brief.
Offering clients more services
If you're looking to expand your agency client base and want to offer more services to attract a larger audience, use Design Cloud to affordably scale up your design capacity. We can help with almost all graphic design requests like social media design, logo design, ad designs, presentation design and web design. That means that you can effortlessly offer a whole host of other services without having to worry about the time and cost of hiring in-house. When hiring in-house to increase your design capacity you'll need to consider the costs of equipment, PAYE and HR, the actual recruitment costs as well as the time it takes to organise onboarding of a team member. Working with a subscription-based graphic designer through Design Cloud means you can skip that process entirely and still get access to the professional daily design support you need, so you can confidently go ahead with advertising your graphic design services to more people.
We work for lots of large UK agencies who require an NDA, so if you require one it's absolutely no problem at all. Just let us know and we'll be happy to help!
If you're interested in learning more about how Design Cloud works with an existing creative team, you can check out some case studies or book in a free demo with a service expert here.