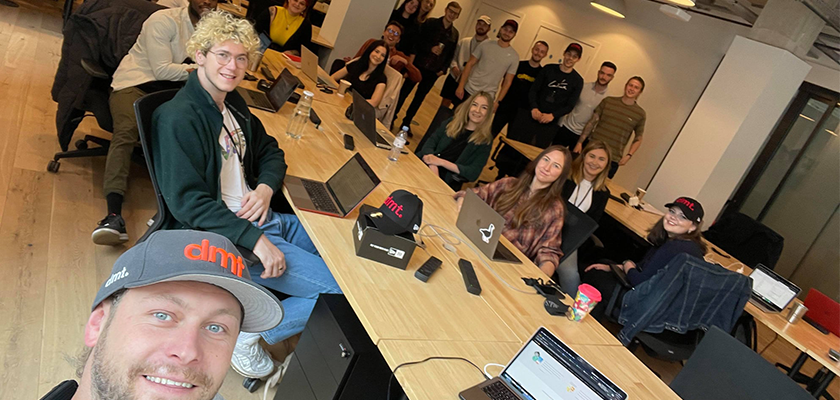 Manchester paid advertising agency Digital Media Team has once again recorded its highest-ever turnover, despite challenges from Apple's iOS 14 rollout.
The iOS 14 update offers Apple users more control over their privacy settings, with users offered the choice for apps not to track their activity. This has led to disruption with Facebook advertising due to a drop in reporting visibility and a reduction in audience sizes.
Despite the ongoing challenges, the agency's turnover is up 20% since January thanks to client acquisition, solid internal processes and the addition of new service offerings including Shopify web development.
New clients to DMT's impressive roster include Mars the Label, Bad Rhino and online food retailer Musclefood.
The addition of Shopify web development allows the agency to offer eCommerce brands a full digital toolkit, from website creation right through to paid advertising and email marketing.
Director Ben Young praised the hard work of his team during the previous months: "It's a huge feat that we've managed to increase turnover during this challenging period. There's no question that iOS 14 is impacting advertising performance for brands all over the world. However, as Premium Facebook Partners, we're in the best possible position to guide our clients through this period.
Thanks to our team's hard work and a focus on constantly keeping our clients up to date with the latest changes, we've retained vital business and brought on some exciting new accounts."
Director Darren Hughes added the following regarding the new Shopify service: "We're massively pleased to have added web development to our list of services. We'll be focusing on growing this department over the coming months, allowing us to provide marketing-ready Shopify sites to both current clients and new business."
You can read more about Digital Media Team's Shopify service on the agency's website.