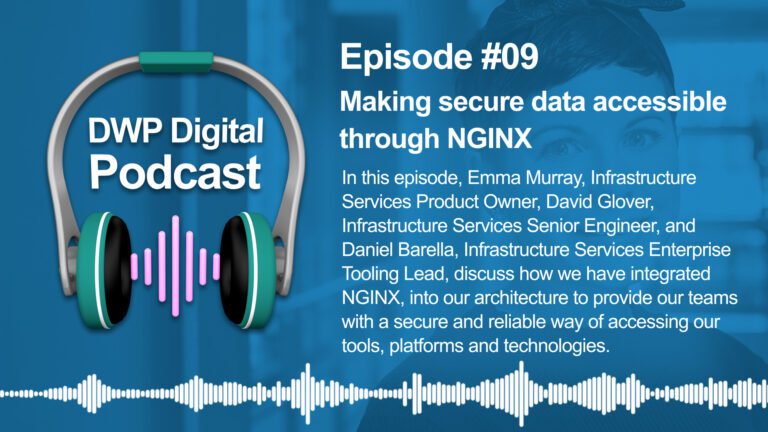 In the latest episode of the DWP Digital podcast, hear about how we've integrated NGINX reverse proxy technology into our architecture in order to provide our teams with a secure and reliable way to access our platforms and technologies.
Emma Murray, product owner, Dave Glover, senior engineer and Daniel Barella, enterprise tooling lead, tell us more about the project and how the introduction of NGINX has changed the way people work across the organisation.
A full transcript of the episode can be found here.


Don't miss an episode
Over the next few months we'll be speaking to more of our in-house digital experts and leaders about some of the exciting projects we're working on that are helping transform experiences for millions of people.
Make sure you don't miss an episode by subscribing to the DWP Digital podcast on Apple Podcasts, Google Podcasts and Spotify and by following #DWPDigitalPodcasts.
And if like what you hear, don't forget to give us a 5-star rating.