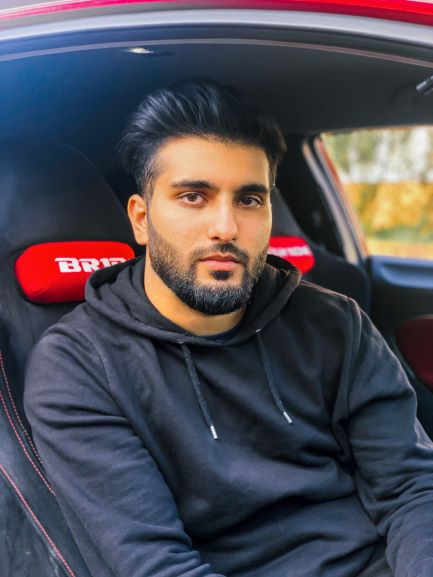 For National Apprenticeship Week, Fazz Ahmad shares his experience of joining one of the largest digital departments in the UK on their apprenticeship programme.
I joined DWP Digital in January of 2021 on an infrastructure apprenticeship in the Tech Services team.
Passion for technology
For as long as I can remember, I've had a knack for technology. I'm always reading up on the latest tech and observing how quickly the digital world is advancing. I've never really been one to spend my week sitting in a classroom regurgitating information from books and so I didn't feel that the conventional university route was best for me. I've always benefitted from having a strong work ethic and the ability to get things done on a practical level – both of which are key elements to this apprenticeship scheme.
Sense of importance
I'm currently assigned to Hybrid Cloud services, where we have a huge responsibility to ensure we are delivering the best technical services to the public. This role is even more important during these unprecedented times as organisations are conforming to remote working and this digital way of life, which allows them to stay connected to their customers.
In DWP Digital, this is vital in order to be able to deliver their critical services to members of the public that are in need. The work I do allows me to have a positive impact on lives and this gives us a sense of accomplishment.
Learning on the job
I'm able to integrate both on the job training with university work, allowing me to maintain my strong work ethic, but also actively put into practice what I learn in the classroomin the real-world working environment.
I truly believe that for anyone looking to gain invaluable experience within the workplace, alongside attaining a degree qualification, should definitely look at applying for the degree apprenticeships. This apprenticeship has provided me with a great opportunity to pursue my digital career giving me the supporting qualifications and experience.
How I found the application process
I found the application process with DWP Digital quick and straightforward. A few days after submitting my application, I was contacted and told I'd been shortlisted. This lead to video interviews which were well structured and then finally an assessment stage – which was not as daunting as it sounds! Due to the current pandemic, everything was done virtually, which DWP Digital handled impeccably.
In regards to the assessment stage the advice I would give is: be yourself! I cannot stress this enough. The worst thing you can do is lie to yourself and later find that you don't fit in with the culture and values that the company holds. It's a supportive environment, especially as an apprentice. It can be daunting starting out without any experience within the field, however, this should encourage you to apply for the opportunity to learn. There is a brilliant support structure to aid you in completing the apprenticeship to get the best out of you as a professional.
If you want to kick start your digital career then you can find out about other apprenticeship opportunities on DWP Digital Career site or subscribe to their newsletter for upcoming roles.