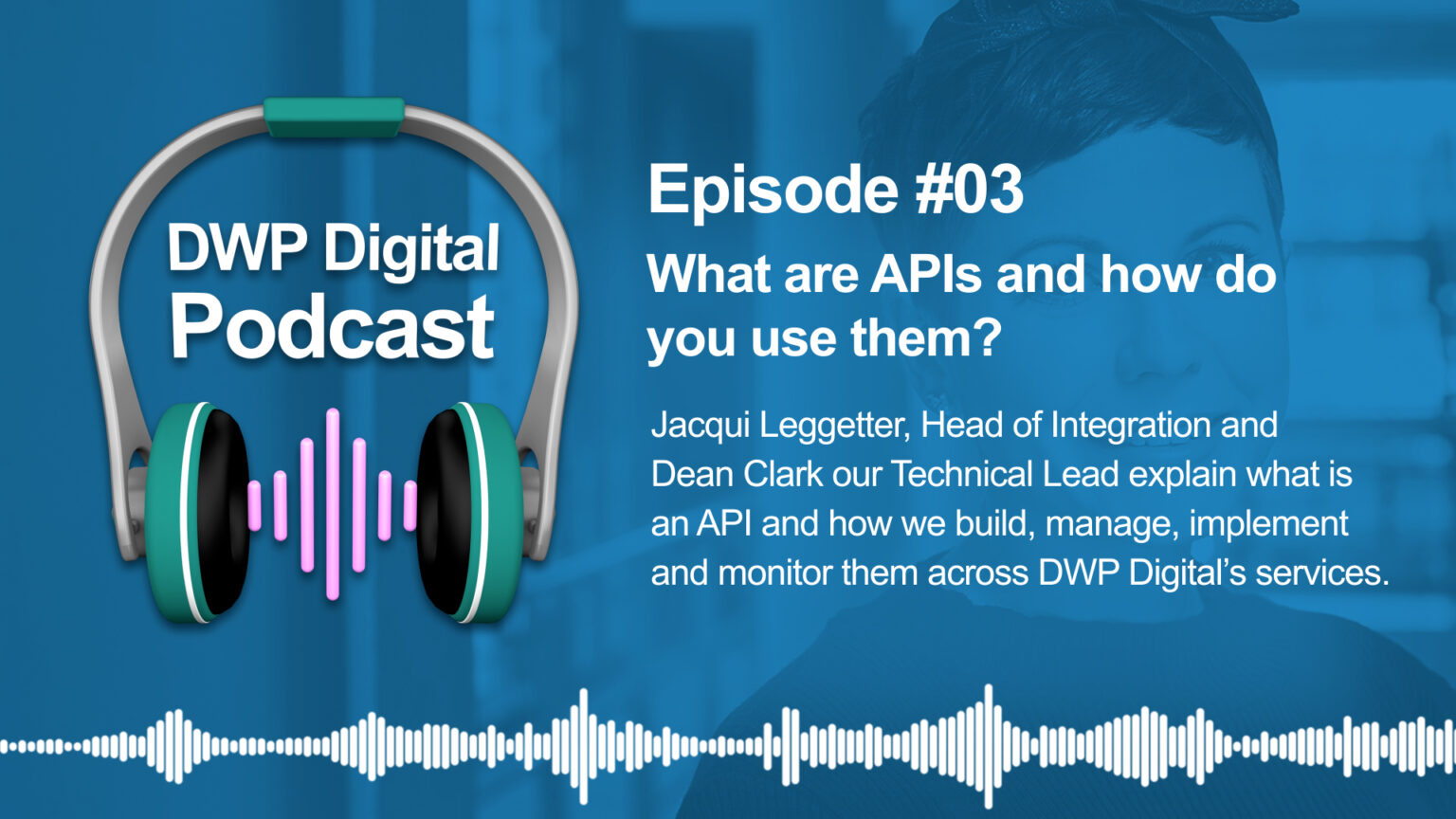 In the third episode of the DWP Digital podcast, Jacqui Leggetter, Head of Integration and Dean Clark, our Technical Lead, discuss how we're using APIs in DWP Digital.
Application Programming Interfaces, better known as APIs, are critical to modern digital services as they enable systems to communicate with each other.
As well as talking about how we build, manage, implement and monitor our API usage, they'll also share insight into how APIs are integral to providing holistic citizen journeys across government services.
A full transcript of the podcast can be found below.
Join us on our journey
Over the next few months we'll be speaking to more of our in-house digital experts and leaders about some of the exciting projects we're working on that are helping transform experiences for millions of people.
Make sure you don't miss an episode, by subscribing to the DWP Digital podcast on Apple Podcasts, Google Podcasts and Spotify and by following #DWPDigitalPodcasts.
And if you like what you hear, don't forget to give us a 5-star rating.