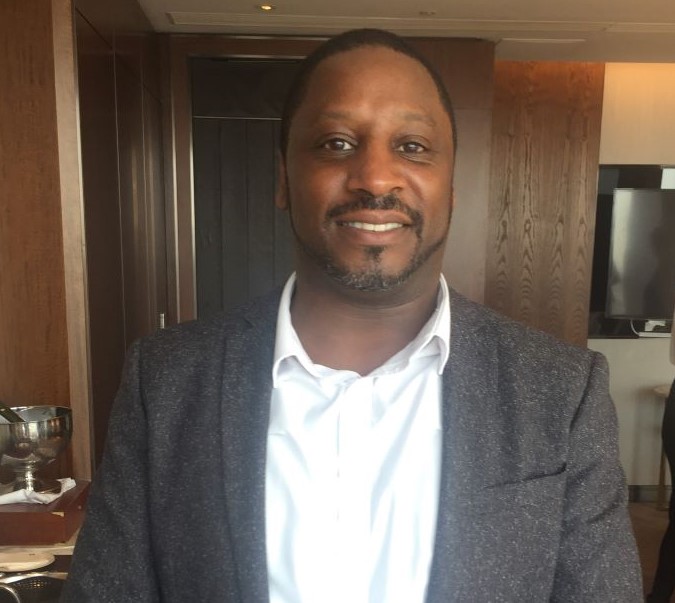 Roy Holder, Senior Infrastructure Engineer at DWP Digital shares his personal experiences and his career journey within the technology sector.
As a first-generation black British citizen growing up, I don't remember much emphasis about celebrating Black History at all in school until I left. The fact that it's now recognised in the UK shows me that we're ready to share our achievements and history constructively, plus help others understand our journey.
In my opinion, if you fail to recognise your past, then you can't truly shape your present or future, so you won't fully rise to your potential. That's why Black History Month is important to me - the torch needs to pass to the next generation. Being British I understand that my generation is the link between here and my Caribbean/African history, so we need details of the past to contribute to the present and shape the future.
Making the move from the private sector
My journey to joining the Civil Service hadn't been planned initially, although I'm so happy that it has worked out. Working in the private sector you get the impression that working in a government department like DWP would be mundane or like Groundhog Day, but that couldn't be further from the truth.
I had left school with reasonable qualifications, had a couple of career changes but settled on IT as the main focus. I worked myself up to an IT manager position with a Manchester Media company and was happily in the job for 15 years. Being a black man in that position could have been the highlight of my working career but I yearned for more of a challenge. Sometimes in your working life you get comfortable with where you are, you're happy with the routine, but ask yourself "Have you reached the top of your career? Is there more you can achieve?"
Leaving a 'comfortable' job after 15 years can be hard, especially when you know your potential and what you want your journey to look like. I had the desire and will to learn and push myself to be the best, but you always know that there will be barriers in front of you - the colour of your skin. At times you can have all the passion to succeed in an interview, knowing that you have the qualifications and experience, but seeing or hearing unconscious bias can be draining. I genuinely believe some interviewers are unaware that they give that vibe off, but the likes of the DWP Race Network plus the Diversity & Inclusion groups strive to change the mindsets of all colleagues. Not all private sector companies are willing to invest or address the need for internal training on this type of problem. There is also a need to recognise that these types of issues happen in all races, both black and white.
Dealing with any rejection based on the colour of your skin can leave you angry, frustrated and wanting to give up. Knowing the journey that my parents took from leaving Barbados in the Caribbean to arriving in England in the 1960s inspires me to want to carry on. Like most black stories, they dealt with the pressures of arriving in an unfamiliar place and tackling racism but still built a legacy for my generation to continue on. That's why recognising your past is so important. My achievement is only built on all pioneers that have paved the way and made my task easier.
Taking the next step
After gaining experience, both life and work, plus gaining further qualifications I applied for a role with BPDTS which showed a more interesting side to joining the Civil Service. During the interview it was explained that there was a major push to bring the majority of DWP's infrastructure in-house using the latest technologies, which was pleasantly surprising.
I was asked to join a team that was building a new managed MacBook platform as the first full-time Senior Infrastructure Engineer. My IT background was based on Windows technologies so this role would be new territory but provided the opportunity to add to my experience, so I accepted the challenge. Sometimes being out of your comfort zone shapes the type of person you are and shows your character.
Our team manages both DWP internal systems plus the devices that DWP's customers use on a daily basis in jobcentres, and I'm happy to know that I'm contributing to making a positive difference for customers.
I'm now in my fourth year with the team, and I finally feel that I have achieved my career goal with a great team and great employer. DWP has shown me that as a black British man you can work for a grown-up company where you're trusted and can grow in your role. Plus, the organisations doesn't shy away from difficult conversations, which is refreshing. Starting the conversation regarding racism, diversity and inclusion is the hard part for most companies. Once this is achieved, you find that the journey for all eventually gets easier. Yes, there will be ups, downs and frustrations but once you start to reflect on how your actions or words affect others, then you will see your true self. It's like looking in a mirror: ask yourself are you happy with what you see.
The wide range of work we do in DWP Digital requires a diverse mix of cultures, perspectives, experience, skills and ideas. If you're interested in working on technical projects that make a difference in the lives of citizens, subscribe to the DWP Digital newsletter or visit our career site for our live roles.