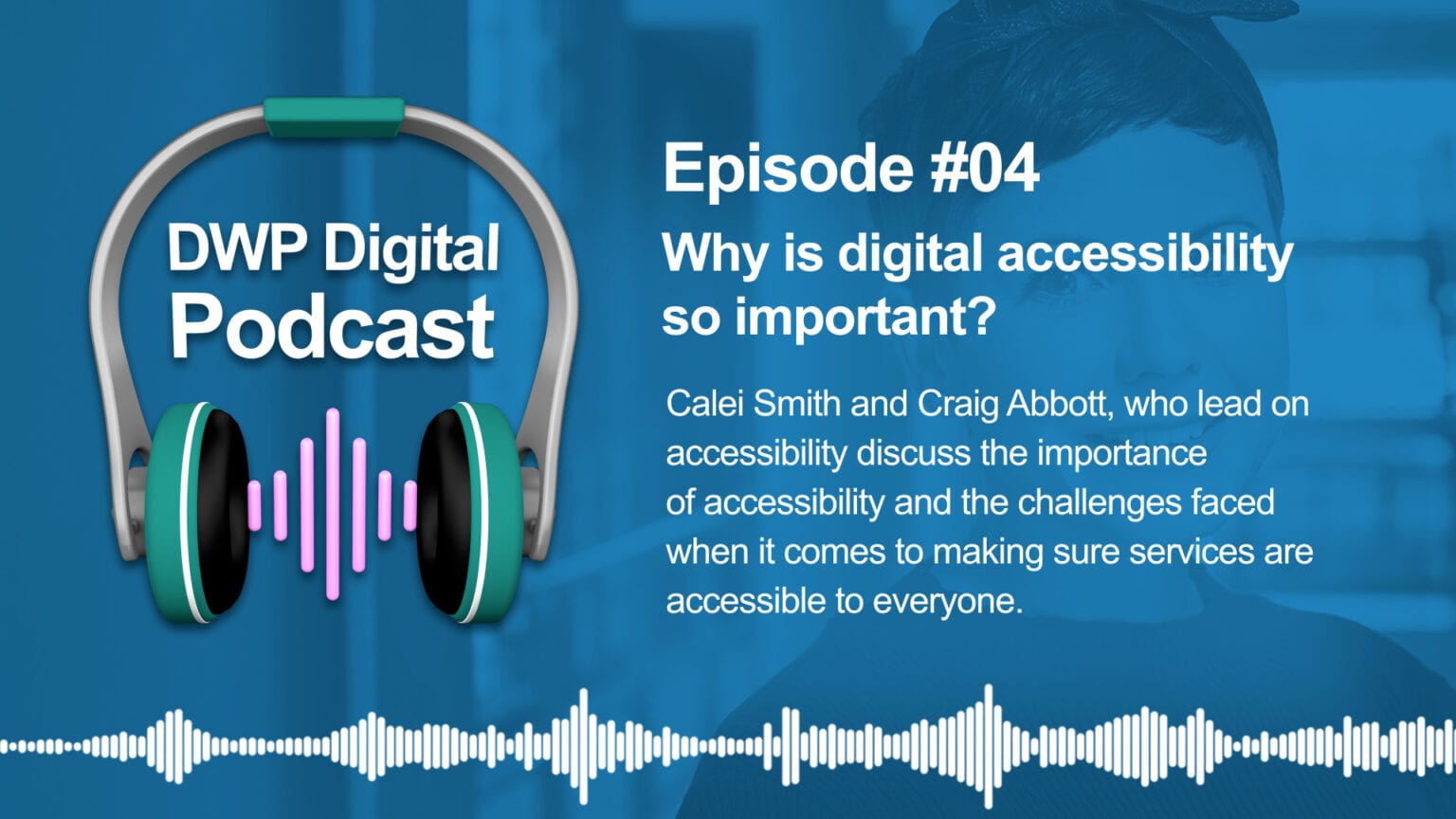 DWP's services are used by almost everyone in the UK at some point in their lives. So, it's crucial we design these services to be fully accessible to all, ensuring they fall in line with accessibility regulations.
In the latest episode of the DWP Digital Podcast we're joined by Calei Smith and Craig Abbott who lead on accessibility for DWP's internal and external services. They discuss the common challenges faced when making sure services are accessible for everyone, the rules and guidelines that we need to follow, and the story behind DWP's Accessibility Manual.
A full transcript of the episode can be found on our blog.
Join us on our journey
Over the next few months we'll be speaking to more of our in-house digital experts and leaders about some of the exciting projects we're working on that are helping transform experiences for millions of people.
Make sure you don't miss an episode by subscribing to the DWP Digital podcast on Apple Podcasts, Google Podcasts and Spotify and by following #DWPDigitalPodcasts.
And if like what you hear, don't forget to give us a 5-star rating.