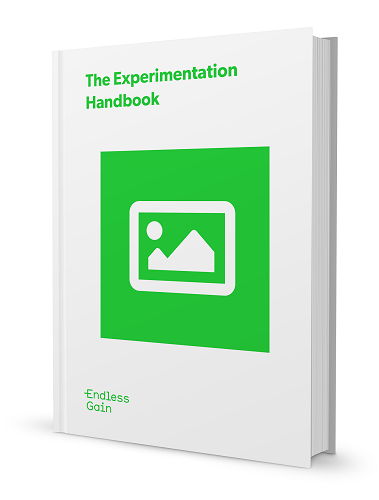 When we speak with potential clients, they are often interested in seeing some case studies of the experiments we have run.
They are keen to learn about how we attempted to solve problems for other similar clients. They want to know what data highlighted the problem and how we used the insights to attempt to solve the problem. They are keen to know if the experiment won, and what we learnt from it.
Whilst the questions we are asked are similar, each individual experiment is different. How you solve a 'drop in checkout completions' for client A may be very different from how you solve it for client B.
The data may point to the same problem area, but the evidence may suggest a very different method is required to get the same desired outcome (increase in transactions).
Website optimisation is a continuous process
Websites are living and breathing things. They have their own nuances, they are unique, and not perfect.
To optimise a website, you must understand its character and its relationship with those it meets (customers). The more you understand it, the more you are able to help it.
And when it comes to experimentation there is no one-size-fits-all answer. It is crucial that you conduct your research, find the insights, and attempt to solve the problems customers are experiencing based upon your evidence.
Evidence-based decisions generally get the best results. And continuous research, experimentation, and analysis is the best way to keep improving customer experience with your brand.
Free e-book of optimisation experiments
We at Endless Gain believe in continuous learning as much as we believe in continuous optimisation. And we also believe in sharing what we have learnt from the thousands of experiments we have run over the years.
That's why we have just launched a free e-book The Experimentation Handbook.
In this short book we share with you the stories of 32 experiments that we ran to help various websites improve. Some of these Variations we created showed high probability of success against their Control counterparts, making the businesses more money.
Some Variations underperformed against their Control counterparts and some others showed no clear difference between the Control and Variation.
But they all appeared to teach us something. And that something has helped and is helping us continually improve the buying experience for our clients' customers.
We hope that the e-book will inspire and help you learn something new.
Here is one of several comments from e-commerce professionals about the book…
"This new eBook from Endless Gain is one of the most genuinely useful resources I've come across. Lots of examples underpinned by customer psychology and practical testing. Strongly recommended."
You too can get your free copy here.
In the spirit of learn and share we've previously produced some important industry resources, which are also available for free download. Head over to the links below to get your free e-books.
.