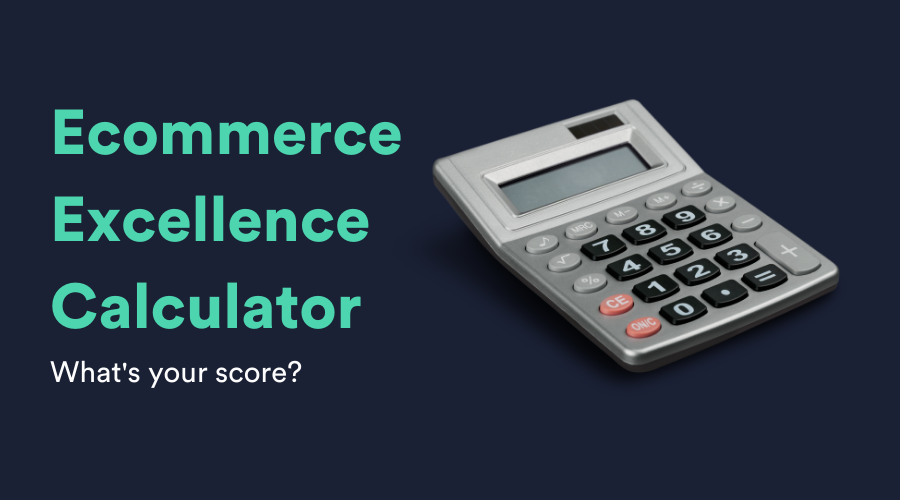 How does your ecommerce site compare to your competitors? Is your site 'excellent' or merely average when it comes to delivering an optimal experience for shoppers that translates into sales?
When it comes to maintaining your website, it can be easy to get distracted by bugs, upgrades, migrations and integrations. It can also be easy to skip over the fundamentals of ecommerce, or simply be unaware of those simple tweaks that can accelerate your conversion rate.
Fortunately, our Ecommerce Excellence Calculator will walk you through the ecommerce essentials that your website needs in order to excel.
Based on our the scoring criteria of our industry-leading ecommerce benchmarking reports, the calculator will audit your site on:
Speed & Security
Trust & Reviews
Navigation
Product Page UX
Search
Mobile UX
Shopping Cart
Payments & Checkout
Delivery & Returns
Community
Use the calculator now to review your site and discover whether it is conversion rate optimised, providing a user-friendly experience that drives sales and revenue.
After using the calculator, you'll be provided with an ecommerce excellence percentage score. Scores are then grouped into one of four categories:
0% – 24% – Urgent Attention Needed
25% – 49% – Work to be Done
50% – 74% – Pretty Good
75% – 100% – Excellent
With your score in hand, you'll then be granted access to our benchmark reports to compare your performance against your competitors. The reports include:
Let's get started
Use the calculator and discover your ecommerce excellence score here.
It will take approximately two-five minutes to use the calculator. If you're short on time, download our Ecommerce Excellence Checklist here and work through the scoring criteria at your leisure.
Any questions about the calculator or your score? Get in touch with our award-winning team of ecommerce experts here.