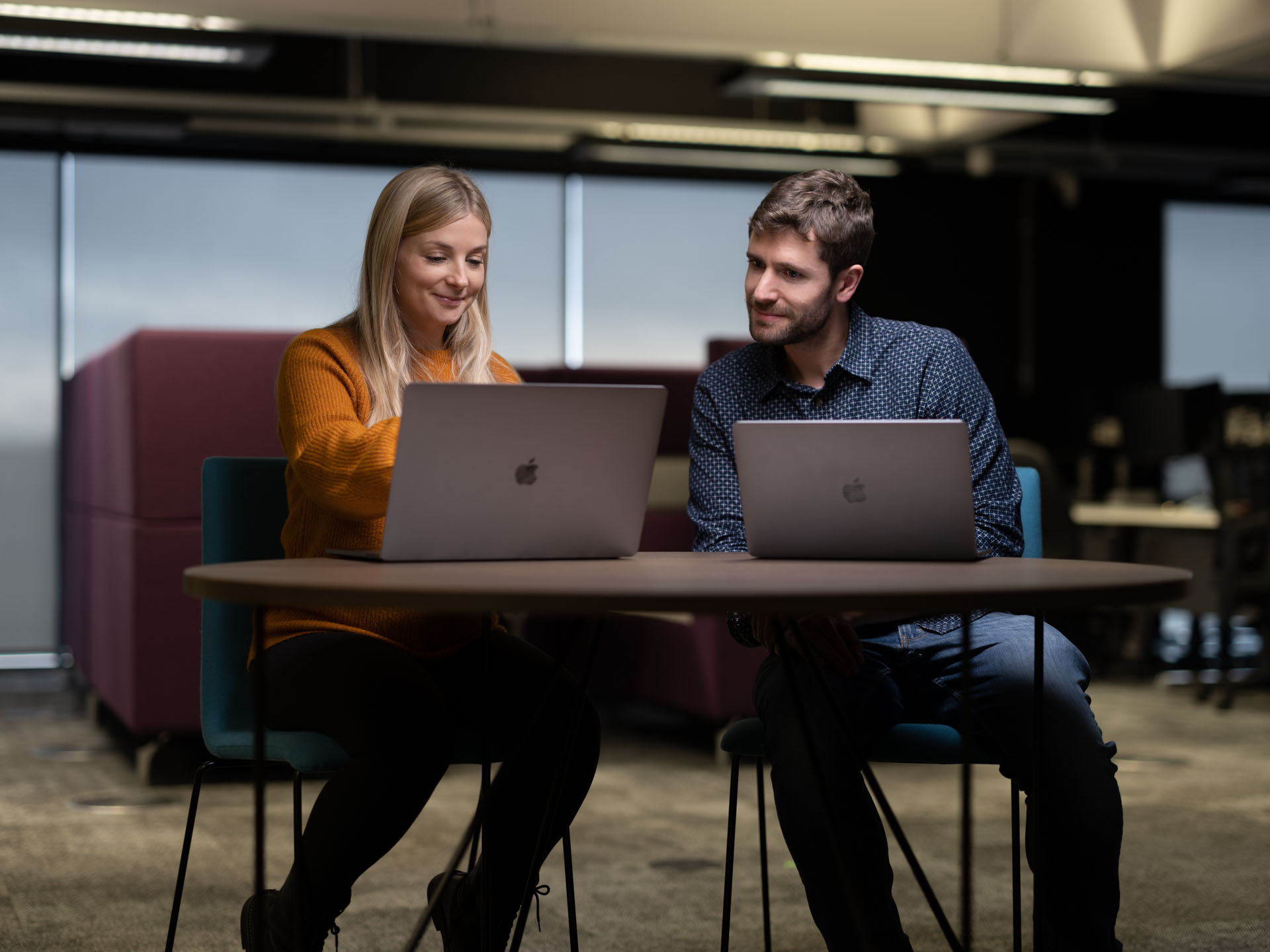 Meet Greg:
Greg is the Head of Role for Software Engineering and DevOps at Home Office Digital, Data and Technology. We asked Greg a series of questions about the engineering profession, the Home Office and what it's like to work there.
What does the Home Office do, and why is this important?
The Home Office is the lead government department for immigration and passports, drugs policy, crime, fire, counter-terrorism and police. Every day, our work delivers outcomes for UK citizens, providing them with the means to travel the world, tackling illegal migration and removing foreign national offenders, disrupting terrorist attacks and organised criminal groups, stopping people from becoming victims of crime and supporting those who require asylum and safeguarding.
To achieve all of this, we rely on talented people with a wide range of skills, including digital, data and technology skills, where we are seeking to increase our civil service recruitment in significant numbers in Manchester, Sheffield, Glasgow, London and Croydon. And this is why we're excited to be sponsoring and taking part in this year's Manchester Digital Skills Festival. My team and I are looking forward to meeting as many people as we can, so do visit the Home Office Digital Data and Technology stand on Talent Day, and we can tell you more about our work and the roles on offer.
Tell me a little about why you wanted to work in the public sector and the Home Office, specifically?
I've been a Software Developer for 12 years professionally, but considerably longer as a self-taught hobbyist. Until joining the Home Office I'd worked solely in the private sector, from building HR and finance software to Android apps that control the blue lights in Police and Fire vehicles. I've also spent a long time as a volunteer with my local police force, so the work the Home Office does, in keeping the country safe and secure, and the vast range of systems we build aligns perfectly with my values. Working in the public sector has given me a sense of purpose, that I am making a difference – doing work that matters to everyone whether they know it or not!
Why is it an exciting time to work in the Home Office software engineering profession and what are the future goals that will support Home Office priorities to keep the country safe and secure?
Our Digital, Data and Technology (DDaT) teams build and maintain lots of services that help stakeholders and individuals, even if they don't work with Home Office directly. This includes members of the public, private organisations, other UK government departments and governments around the world, so, our work is really far reaching.
We manage over 600 different services, using a range of different technologies and platforms. This gives our teams a broad range of skills to learn/build on, and problems to solve across all projects and tech they work on – to continuously improve.
Roles are available for all sorts of skill levels, from internships, Associate, or Apprentice Software Developers through to our Principal Developer and Principal Engineer roles and everything in between. All of our live vacancies are currently shown on the Civil Service Job website, or our Manchester Digital profile page.
How are teams made up to ensure project delivery and maintenance of systems and public services?
We have product centric multidisciplinary teams, and wherever possible we try to structure teams in this way. So a typical team might include a few software developers, embedded Dev Ops engineer, a product manager, test engineers, business analysts, user researchers and content designers and more from our DDaT Profession, with people moving in and out of those teams as and when required. We work not only iteratively, but also in an agile fashion, which is woven through the lifecycle of our projects, helping us produce services that are user-focussed.
We follow the delivery phases from the GOV.UK Service Manual which really puts emphasis on making sure we understand our users and the problems they're facing, working iteratively on solutions and getting regular feedback so we know we're building the best product. The team make up and the support requirements is determined by the phase of the project. For example, in the Alpha phase, we may require many user researchers and content designers, but as things start to go through the product life cycle, we might increase the team with additional software development, and then the product will be transitioned into live level 1 / 2 / 3 support.
What makes your developer environment unique?
The Home Office is a highly digital organisation, which is something many people externally may not be aware of, and what we do to develop services for government and the public, keeping the citizens safe really matters.
We have a wide spectrum of services, from large critical national infrastructure through to routine services such as processing correspondence, this also includes public and secure or secret systems.
Some of our services are potentially life-saving, as highlighted in this recent blog: 'Why coding matters more at the Home Office', about the development of a new Report Modern Slavery form, featuring DDaT Developer Sulthan.
How modern is the tech stack used and can you list some of these?
This is team and product dependent. Something I always say about the tech here is that we're so big that we've got a bit of something for almost everyone, regardless of your programming language background. We've got some very modern tech, with cloud-based services that are running on AWS Azure and Azure Functions, infrastructure as code with React, Express, JS/TS, Node, Spring, and Java, backed with all the storage services you could imagine – Mongo, PostgreSQL, RDS, Redshift, DynamoDB and others.
We also have BS2000 mainframes running some of the country's most critical services!
How does remuneration and benefits compare with the market in the Home Office?
There are many benefits offered when working at the Home Office, and more information is covered in this short employee benefits animation video. Some of our developers have said they were particularly attracted by the pension, which has an employer contribution rate of between 26.6 – 30.3%.
But some of the main benefits currently offered include:
A competitive starting salary for your grade
An additional allowance of up to £13,700 for candidates with exceptional skills and experience
A Civil Service pension with employer contribution rates of between 26.6% and 30.3%, depending on salary
25 days annual leave on appointment, rising to 30 days after 10 years' service, plus 8 days public holidays and 1 day for the Queen's Birthday
Season ticket loans and rental deposit loans
A variety of staff recognition schemes
Maternity, adoption or shared parental leave of up to 26 weeks full pay, followed by 13 weeks of statutory pay and a further 13 weeks unpaid
Study leave and support for studying for a qualification or other accredited development relevant to your role
Employee discounts - including a huge number of retailers
Microsoft Home Use programme and gym membership
Working in the Home Office is a great place to start and grow a Software Engineering career, but hear from Brandon our Senior DevOps Engineer to find out why.
It's also important to consider the impact you can have delivering public services – that affect millions of people every day, the development and career progression tools and support available to you, and the experience you will gain, working in friendly multidisciplinary agile-focussed teams. There really is nowhere else that you would gain this extensive experience!
Can employees work remotely or flexibly in the Home Office Software Engineering profession?
The Home Office encourages flexible working wherever possible, including part-time working, compressed hours, remote working, hybrid working, job sharing and part-year working.
Within our DDaT teams, flexible working will depend on the teams and the systems that people work on. As I mentioned, some of our systems are on the upper end of critical national infrastructure and Secret. So, flexible working arrangements will be considered carefully depending on where you work.
Hybrid working enables employees to work partly in their workplace(s) and partly at home. With Covid-19 restrictions being lifted, a hybrid working pattern may be available where business needs allow. Applicants can discuss what this means with the hiring manager if they have specific questions.
It Matters More Here: Find out why and join us
For more information about our organisation, and the roles on offer visit our Manchester Digital Home Office page
You can also search all of live Digital roles including apprenticeship opportunities directly on Civil Service Jobs.
Follow us: UK Home Office Careers @Home_OfficeJobs