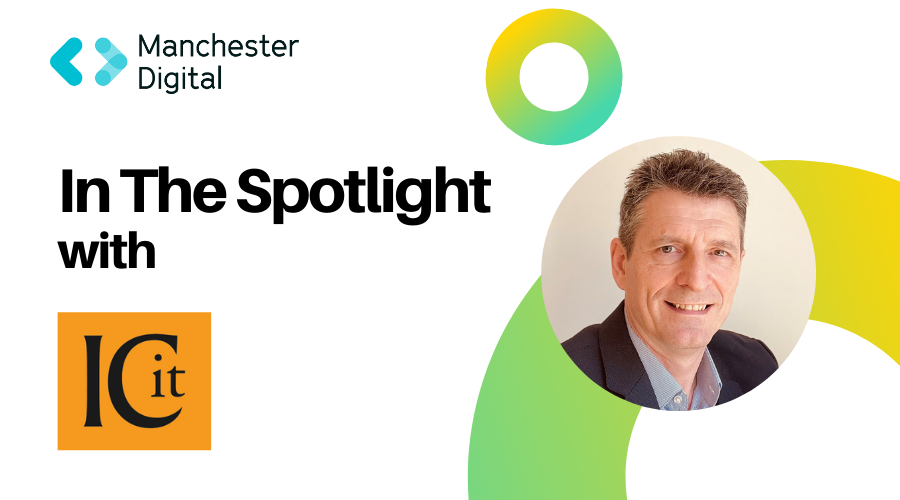 At Manchester Digital we like to interview our members to find out a bit more about what they do and their work in the Greater Manchester digital and technology sphere. This week we're speaking with Mark Bodger, Business Developer Director of ICit Business Intelligence.
What does your organisation do?
We provide financial planning, budgeting and reporting solutions combining best in class advisory services and world class cloud-based technology.
We believe there's a better way for organisations to make smarter decisions, operate with more agility and achieve superior business outcomes. This means less reliance on spreadsheets, reducing cycle times, removing risk of errors and providing real-time information to decision makers.
What do you think is currently the biggest issue facing the digital and tech industry?
A key issue is the inability to plan profitable growth by optimising the multiple income streams from the ever-increasing routes to market.
We work with many high growth technology businesses who see the enormous value in having a robust planning and reporting solution. This allows informed decisions in allocating resources and in providing accurate information both internally and externally (such as when seeking VC or PE investment)
What is your organisation's biggest achievement?
ICit has won multiple awards for delivering world class solutions on time and to budget.
During the pandemic we helped many customers transform their finance functions from legacy to cloud solutions, allowing them to work more efficiently in the hybrid office-home working environment.
What would you consider to be your organisation's biggest challenge?
Our biggest challenge is overcoming the inertia in prospects who rely heavily on legacy solutions and need some persuasion that there really is a better way!
What do you think the future looks like for Manchester's digital and tech sector?
The levelling up agenda and inward investment in Manchester (including some of the world's best known tech companies) means the future for Manchester as a digital innovation hub is exciting. The ability to attract and retain skills is the biggest challenge, but as more opportunities present themselves, success will breed success.
Tell us something we might not know about your company?
Whilst we are based in Mere, Knutsford, our clients span the world, including UK, EMEA and USA.
Thank you Mark!
To find out more about ICit, click here.
Want to raise your business's profile? If you're a member, contact thom@manchesterdigital.com to discuss featuring your content on our site, social media or newsletter. If you're not a member, get in touch today to discuss the benefits of membership.