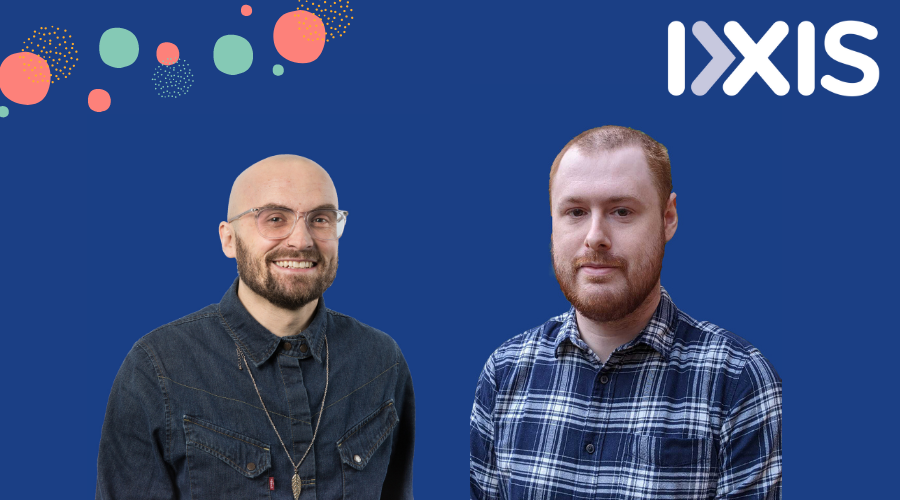 Digital agency, Ixis, has welcomed 2 new members to its team during the lockdown.
Luke Evans joins the team as a digital project manager from Manchester United. With over 7 years of experience managing a variety of project types, Luke has managed multiple projects with budgets in excess of £300,000 including web, application and content/video projects.
Jaime Gooch joins the hosting team as a systems engineer from Jisc, a not-for-profit membership organisation. He also brings experience in AWS infrastructure engineering, technical support and security testing.
Mike Carter, Managing Director at Ixis said "The skillset and experience that both Luke and Jaime will bring to the team means we can enhance the service our clients receive and we pride ourselves on even further.
Luke is well seasoned in delivering multiple, large scale projects and Jaime has a well-rounded background with hosting, security testing and Linux support which fits us really well. They'll both help us to continue to exceed our clients' expectations"
Luke added "It is my privilege to join the Ixis team, and I am excited to deliver successful websites and applications alongside such a reputable and personable team of people. I'm looking forward to building strong, lasting relationships with clients whilst helping them achieve their goals."
Jaime said "I'm looking forward to embedding into the Ixis hosting team. Their clients often have varying and unique requirements when it comes to hosting and website security, this allows me the opportunity to explore the best solutions that meet our clients' needs.
I'm excited to work for an organisation that allows every member to elicit change in a meaningful way which can often be hard to come by when a company scales up in size while still staying true to their security and quality standards."