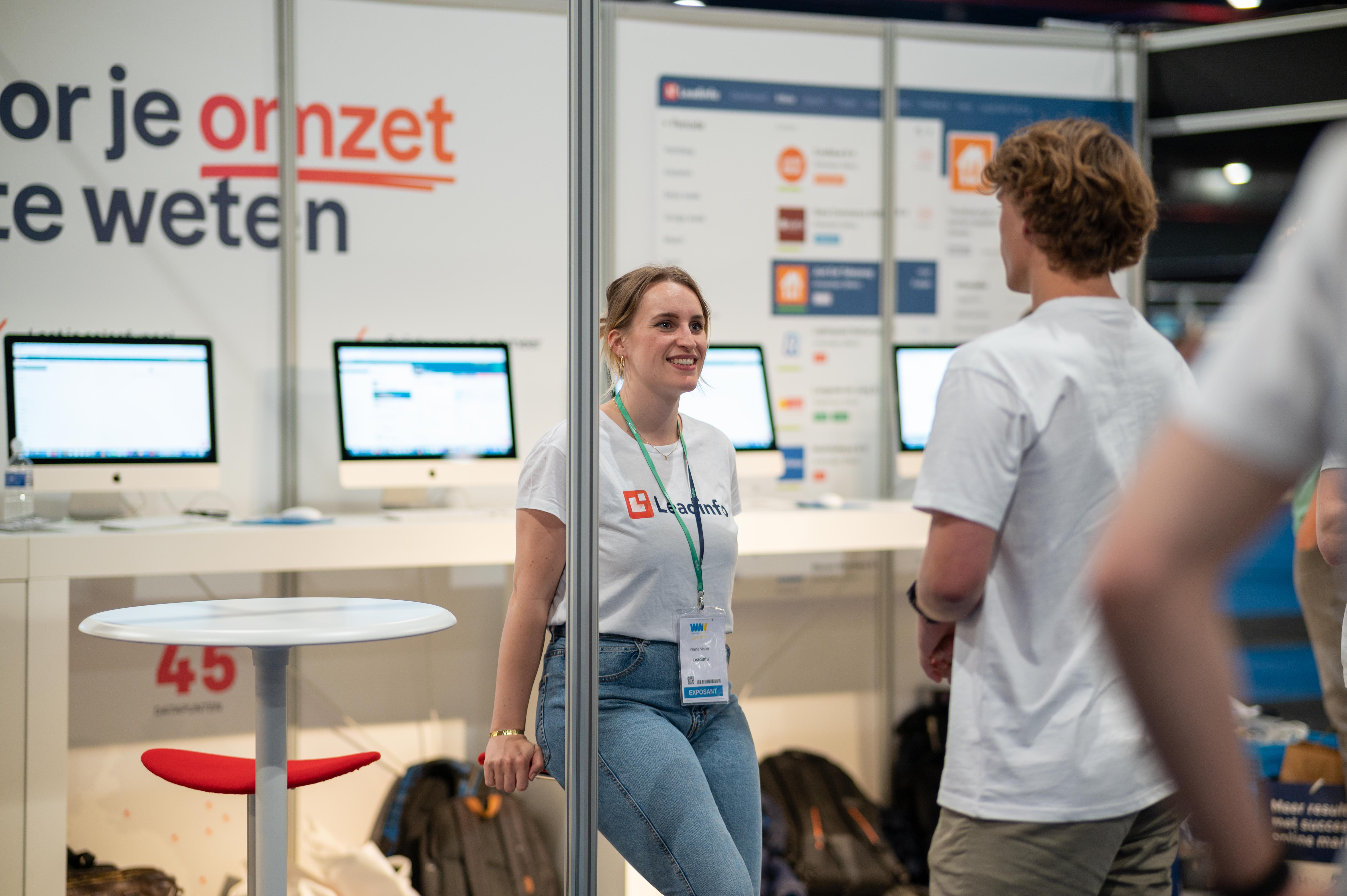 It's a catch-all term to describe the process of attracting and engaging with your target audience. For this, you need a clear persona and a well thought out strategy.
With these steps in place, the real work can begin. Continuously optimising and refining your efforts to yield even more results. Let's talk about seven different ways you can do this.
Optimise your lead capture pages
One of the most basic ways of collecting a user's information is by creating a campaign and designated landing page on your site meant to collect personal information in exchange for value.
To get the most out of your lead generation campaigns, make sure that the following elements are in order:
Relevant landing pages: When launching a new marketing campaign, users will need to be directed towards a web page meant to transform them into customers. Your homepage is not a landing page. By redirecting users towards it, you are dramatically diminishing the odds of that person converting. Instead, create a relevant page on your site whose message matches the advert.
A clear call-to-action: You have a strong landing page ready to publish, but did you give your call-to-action a second look? Your CTA is one of the most crucial aspects of your entire landing page as it guides your users and tells them what to do next. So before hitting publish, have another look at your CTA. Make sure it is present, difficult to miss and inspires visitors to take action. Go beyond a button that displays "click here" or "submit" Instead, use various words that create a sense of urgency, value, and trust.
Implement lead generation software: Your sales team drowns in failure by chasing the wrong leads. Lead generation software can help identify new potential customers by shining a light on anonymous website visitors. You can see the source of their visit, the pages they browsed and access users who may be at the beginning of their research process. Meaning you have ample opportunity to put your best foot forward and tip the scale in your favour now that you know they are interested in your product or service.
Create content that resonates with your target audience
This seems like an obvious tip. But it's easy to get wrong. Because even if your blog is attracting a lot of attention, are the right people reading your content?
For example, is content that is meant to reach senior management being read by business students? To answer this, you need to delve into your analytics. Because if that's the case, you're missing out on opportunities.
By blindly sharing knowledge, you're not connecting with your target audience. To avoid this pitfall, walk a mile in the shoes of your persona. Consider their current challenges, their lingo and what they might type into Google. What attracts this person's attention on social media. What questions might they have? Then, use this information to guide your content production.
Content: Quality over quantity
Content is all the hype currently. In fact, 47% of businesses want to increase the amount they spend on content creation in 2022. However, more isn't always better.
Quality trumps quantity. So instead of aiming to create one blog post a week or breaking up one topic into ten small chunks, focus on developing quality content that is in-depth. Content that provides relevant answers for your target audience about one topic.
Here are a few tips for creating better quality content:
Give information that others don't offer.
Provide readers with multiple suggestions or actionable tips rather than one or two.
Including data or opinions from leaders in the industry.
Use images to further express your message or complex concepts.
Write from an angle that is different from the norm.
Doing this will draw people to your resources while differentiating you from your competition, as users will not have to look further for answers. Thus boosting your brand's authority and your Google rankings.
Make content available in different formats
We all like to consumer information in different manners. For example, I enjoy listening to podcasts. However, you might prefer to read a whitepaper, and someone else may favour YouTube videos. So it's a shame to offer your most popular content in only one format.
Content marketing does not have to be synonymous with only blog posts. Online content can come in a number of different formats. From one-minute explainer videos to one-hour podcasts. So don't hesitate to mix things up! Take your most popular content and consider repurposing it into a "how-to" video or making an explainer LinkedIn carousel post. Various formats offer users different ways to connect with your brand.
What are the most popular content formats currently? Podcasts and videos. More and more people are consuming podcasts and video content. The stats don't lie. 50% of all US households are podcast fans, and 90% of people say that videos help them make a purchase decision and will convince them to spend more time on a page.
If you really want to stand out and attract more leads, consider adding these two formats to your content repertoire.
Transform your customers into ambassadors
One use case for content is building trust with potential customers. And nothing is more powerful than happy customer stories and user-generated content to popularise your products or services.
So how do you turn customers into brand ambassadors? Stay true to your promises and provide users with a very positive experience every step of the journey. Delighted customers are more likely to mention your brand publicly and recommend you to their network.
In addition to word of mouth recommendations, client success stories about happy customers is also powerful content which B2B companies should leverage to convince hesitant leads to buy from them. Why? Because people connect with stories. And there's no better tale than your client's using their voice in a data-backed case study.
Use automation software to increase your productivity
Sales teams are busy and have a lot to keep track of. To free up some of their time, increase productivity, and reduce time spent on mundane tasks, use automation whenever possible.
Automation can be used in your day-to-day activities. Whether that be to speed up data processing, automate email flows, implement more chatbots to field questions, schedule social media posts or meetings, there are tools to help you do that and more. Giving your teams the time and space to focus on what really matters: nurturing leads and building lasting relationships with customers.
Lead generation doesn't have to be dry
Lead generation is essential for your bottom line. However, creativity is a crucial part of the process as well. So don't forget to have fun. Host brainstorming sessions with colleagues and allow creativity to flow based on consumer insights and preferences. If you're having fun in the process and not afraid of trial and error, you may discover some new avenues and ways of attracting customers in an authentic manner.