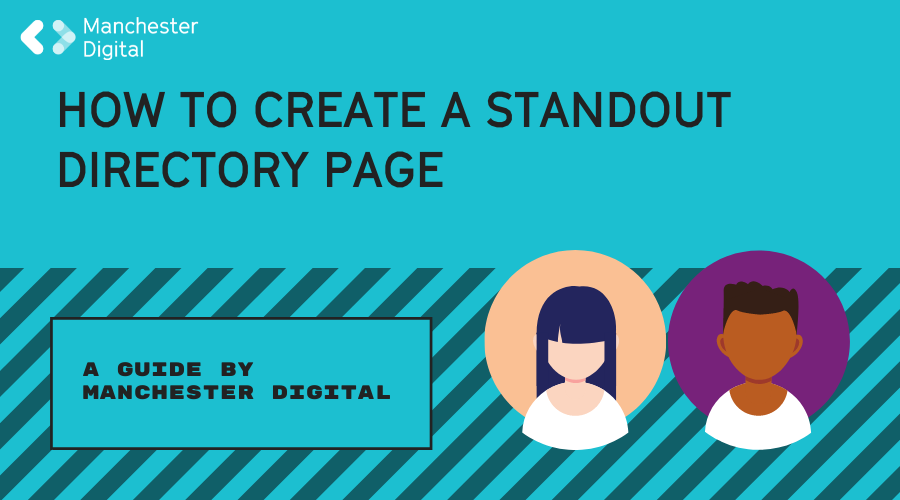 How to create a standout directory page
A guide by Manchester Digital
---
Why is it important to update your directory page?
Getting your Manchester Digital directory page up and running is one of the most important things you need to do to get your membership off to a flying start.

By not completing your directory page people will not be able to discover you as easily as you want them to.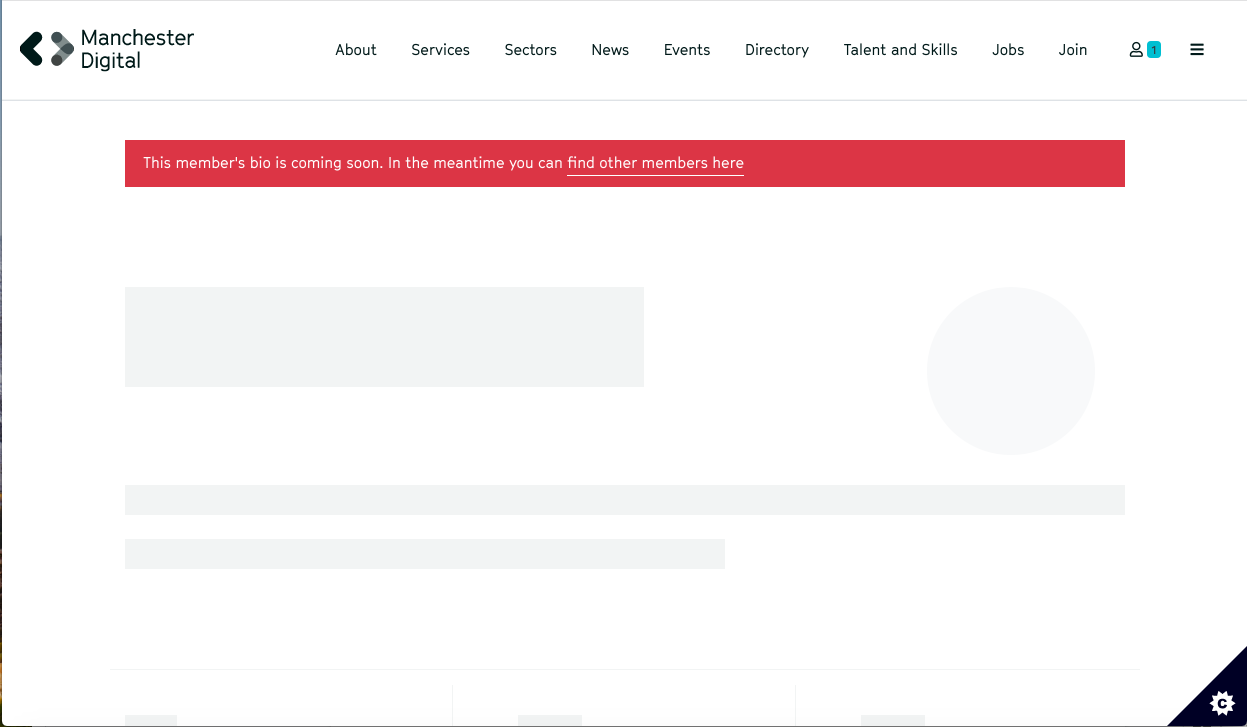 What an empty directory page looks like.
It's important to get your directory page completed with information that grabs their attention, informs and directs to where you want them to be (usually your website).
How do I update my directory page
Click on the person icon at the top right of the web page header.
Choose 'profile'.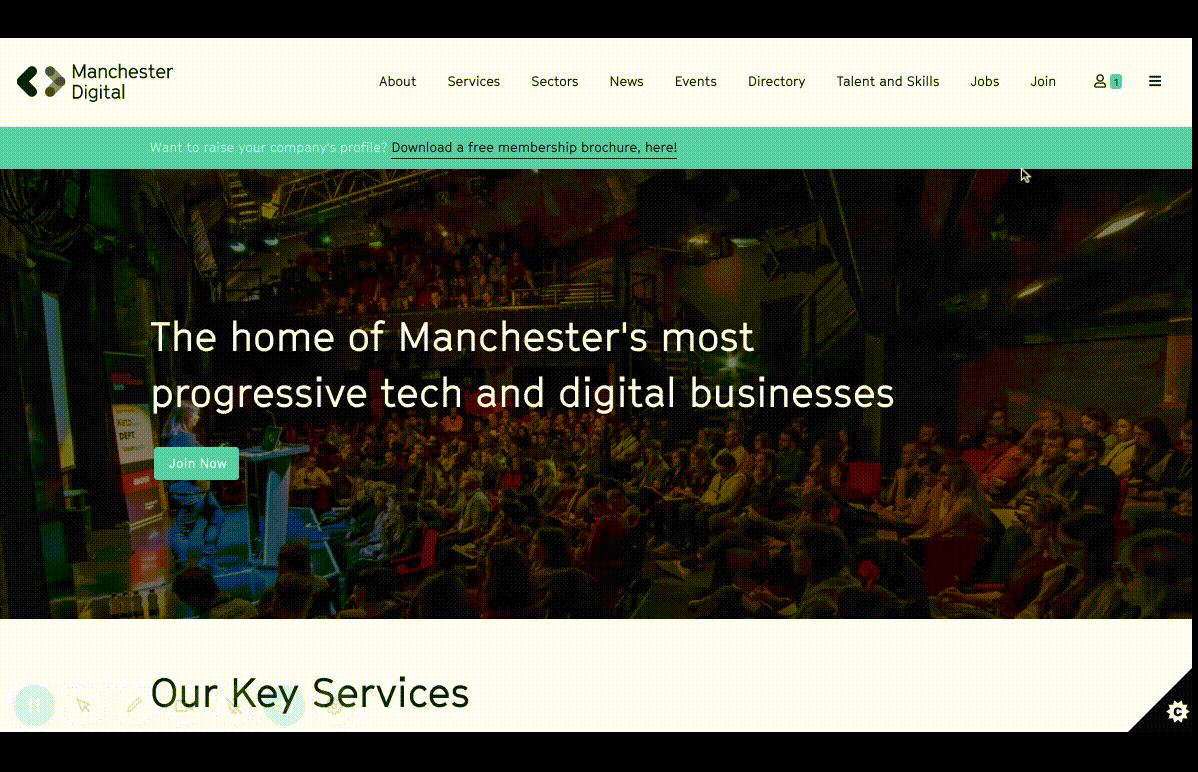 What type of information should I put on my directory page?
We find that directory pages work best when they are aligned to your intended purpose of joining membership.

For example, if you have joined Manchester Digital because you're looking to source new talent, then the directory page is a great place to provide more information about your company, culture, recruitment process and other miscellaneous bits of information that you would perhaps need to leave off a job advertisement.
Here are a few things you should consider:
Use Headings
Headings can give your directory page structure.
Segment your page into sections that provide useful information at a glance to help people scroll to parts they care about.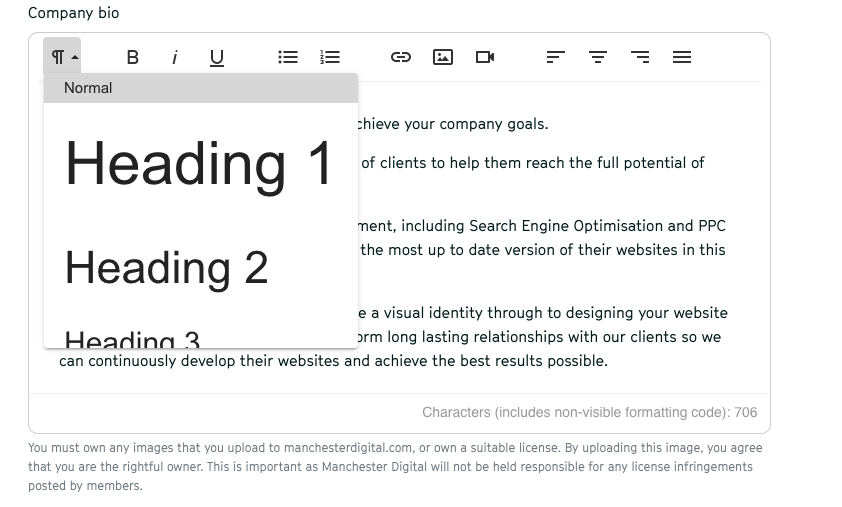 Please note that headings should not be used for size, they should be used for structure and in descending order. You should not have a Heading 2 if a Heading 1 has not yet been used.

Tips:
Attracting talent
For example if your main priority is recruitment, you could split up your directory page so that you talk about your company culture, recruitment process, work you are proud of and so on.
The Home Office do this well: Home Office Digital, Data and Technology

Getting more Customers
If you are looking to source new customers, you could include a recent success story or case study?
You want people to quickly understand you so make it snappy. Straight to the point snippets of information will vastly improve your chances of generating curiosity.
Members who do this well include:


Use Pictures
Pictures are a great way to break up text, display information quickly and enhance the look of your directory page.

If you're a freelancer, why not include a photo of yourself?

If you're a startup, you should upload a picture of the team.

Web designer? An image of your latest website could work well here!

You could create a little welcome header and a footer with logos of some of your clients.

Remember to get creative.

A member who has done this well is Made by Factory.

---
How do others use the Manchester Digital directory page?
Your directory page is where people can find all of your events, latest news and jobs.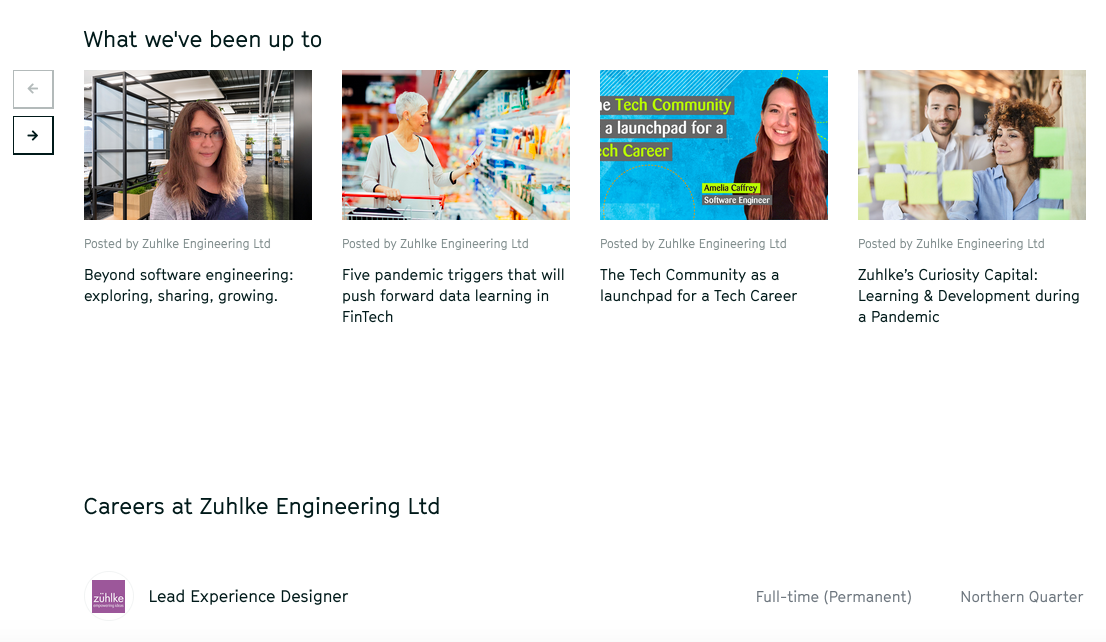 This is what others see at the bottom of your directory page
When we receive enquiries from members asking us to put them in touch with the likes of creative agencies, developers, office space, consultants and more, we rely on the directory page.

The first thing we do is send over potential vendors and therefore it's important to ensure your information sells your services in the best way possible.

Making your page discoverable
This step is important because it allows people to discover you when using our website's directory database.

Choose tags that relate to your business
On the directory page, you can search for other members by clicking the appropriate tags and when doing so, you can scroll through members who fit your criteria.

Searching for an agency



Example of results
Who should be on your directory page and membership account?
We recommend having a generic contact detail here rather than your personal mobile number.

Make sure to also include all relevant social media links and a link to your website as well.

This is what people will see when viewing your directory page
If you want to add team members to use your account (such as your talent acquisition or marketing team), you can do so by
Clicking the person icon on the top left
Click 'Team'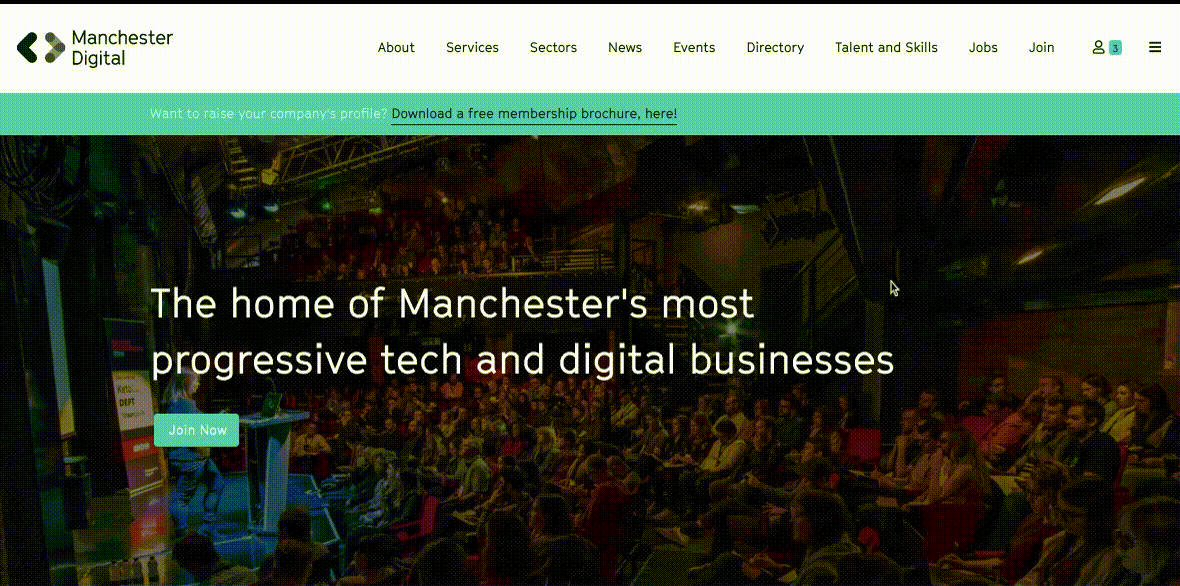 Team members can upload blogs, webinars and job vacancies

---
Hopefully this has helped you put together a nice directory page.
With these simple steps, you can make sure your profile page starts generating interest from potential clients, job seekers and more.
If you need any help with setting up your directory page please contact myles.hamilton@manchesterdigital.com