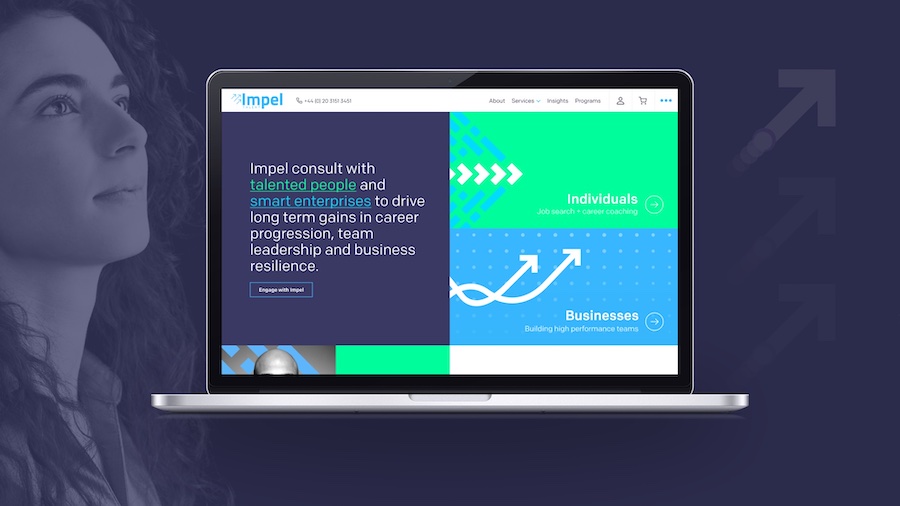 Northern digital agency Fablr has won a large digital brief with Impel Talent, which will see them launch a striking new website, with a refreshed branding.
Impel Talent is a London-based recruitment consultancy, which offers a holistic service to both clients and candidates, from leadership coaching to team development. The fast-growing company appointed Fablr because of its reputation in delivering beautiful digital products that exceed client expectations.
Fablr, which has offices in Leeds and Manchester, will deliver a new digital presence for Impel Talent as it continues to position itself as a modern and innovative consultancy partner. The Fablr team will help them communicate their full end-to-end service across a range of sectors.
Nathaniel Chapman, managing director and founder at Impel Talent, said: "When we were seeking a new partner to help us with our large rebranding and website development project, Fablr stood head and shoulders above the competition because of their incredible attention to detail, motivation to understand the needs and values of their clients and their ability to bring both strong design with backend functionality. We wanted to take our brand to the next level and bring momentum to our growth by highlighting our focus on innovation. Our partnership with Fablr will make that all possible."
Fablr has already conducted in-depth branding and messaging workshops to help the senior team focus on which key messages to highlight through the brand redevelopment work.
This multi-phase project will begin with a reinvigorated brand, complete with new colour palette, updated typography and a striking illustrative style. From there, Fablr will work to bring this new design language to digital life by developing a completely new website from the ground up.
Later phases of the project will include ecommerce and membership functionality to give Impel Talent the competitive edge to deliver high-quality, relevant resources to their clients and candidates.
Geoff Bretherick, creative director at Fablr, said: "We are delighted to work with Impel Talent, bringing their new brand and website to life. We both share a passion for what we do, and it's been a pleasure to collaborate with their team.
"They have allowed us to be creative and innovative, moving away from a traditional corporate recruitment style to fresh, contemporary visuals. The new branding will be vibrant and engaging, while still retaining that professional touch."
Fablr is a boutique digital agency with an integrated offering including creative and branding, photography and video, and website and app development. Fablr has extended its digital marketing offering, covering all aspects of digital advertising campaigns as well as SEO and social media management.