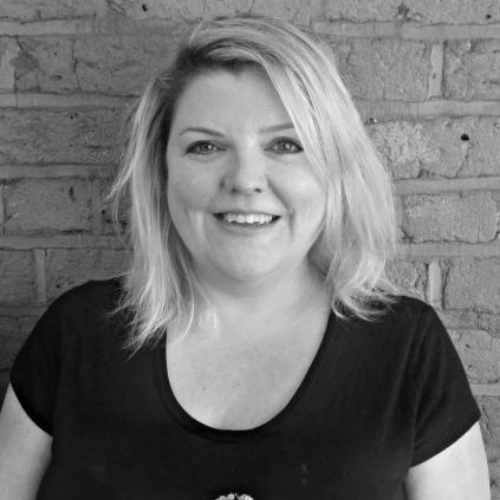 Manchester Digital is nearly 20 years old, older in fact than many of the businesses it represents and supports, but as you would expect from a trade body that reflects and keeps pace with the digital industry we are a very different organisation, even from the one I joined 7 years ago. The landscape we operate in has changed and some of the technologies and niches our members operate within have only existed for a couple of years. Added to that, the disruption that technology is causing goes far beyond the technology itself, leading to challenges with skills ethics, regulation and many more. In short, there is a lot to be done and the pace of change will only get faster.
Manchester Digital must be ready to face those challenges and support our members, whether it is through scaling up our skills interventions to ensure that we have a pipeline of talent to fill our member's businesses, creating new services to support new or emerging technologies or lobbying government to make sure that when new laws are created, we have made our views heard and have some influence over the outcomes.
Whilst the sector has been growing steadily over a number of years, it is safe to say that the last 2 years have felt supercharged. We have seen record numbers of businesses taking on investment to grow as well as lots of companies seeing the opportunity in Manchester and locating sizeable teams here to take advantage of some of the specialisms within our talent pool.
As the sector grows so does Manchester Digital and the new products and services that we are offering are as a result of member surveys and the many discussions we have had with our members over the last 12 months. The collaborative work that we do with our members and other stakeholders means that over the years we have had a significant and positive impact on the growth of the region's industry. Our own growth and success means we are now in a position where we can invest in infrastructure and tools to further improve the offer to our members and the wider community.
As well as plans to provide niche support to fintech, SaaS and cybersecurity businesses, one of the main 'asks' from our members was to provide a place and platform to help them collaborate more easily, build fruitful partnerships and more generally showcase their work/culture. To facilitate this we have recently launched our new website, it has been a while in the making but we hope you will agree that it better reflects our work and the services that we offer. It also provides a place for our members to share their news, jobs and events. The new and improved directory will enable members to list the services they offer, as well as the types of companies they would like to purchase services from or collaborate with.
Importantly, the new site has been built in a way that will allow us to responsibly monitor trends within the sector, and use data to help us make better decisions about how and when we communicate with our members and what we should prioritise.
Encouraging emerging technologies
Whilst Manchester Digital represents the full tech and digital ecosystem, we know that there are areas where members would like us to provide additional focus which closely align with identified sector strengths in GM Digital Strategy.
Our work to support fintech businesses is already underway with a survey, mapping exercise and a forum planned for September 12th. Over 100 businesses have registered so we are clearly meeting a demand. If you would like to participate please click here.
Specialist streams of activity will be launched in late 2019/early 2020 for cybersecurity, SaaS and AI companies - watch this space.
Enhanced offering for startups
Whilst we have supported startups for a number of years with specialist events and workshops, we have recently enhanced our offer with an opportunity to claim free AWS credits, and access to our investor partner network. We have also ensured that membership is accessible for these companies by keeping their fees low at just £50pa.
Talent and Skills
Our commitment to talent and skills is well known and we will be putting more effort into scaling our programmes over the next few years to try and meet the needs of our member companies. Our Digital Her and Digital Futures programmes have been brilliantly supported by our members with over 130 companies now participating in our schemes. 2020 will see a much more ambitious plan for Digital Her and a reimagined but still sizeable Digital Skills Festival.
Protecting the region
Data breaches, hacks and cybercrime are now making news on a daily basis and many businesses are struggling to protect themselves. This is why we are supporting the Greater Manchester Police with their new initiative The Cyber Resilience Centre, which will deliver cybersecurity advice and services to businesses that could be at risk from, or have suffered a cyber attack. We genuinely believe this initiative will make Manchester a more secure place for businesses to operate, will help us to grow talent in this space and promote some of our member's work in this area.
Get involved
If you're not already a member of Manchester Digital, there has never been a better time to join the forward-thinking companies that make up our membership. As well as supporting the work we do on behalf of the sector, you will also gain access to a range of benefits, all of which can be found by downloading a free copy of our Membership Benefits PDF.