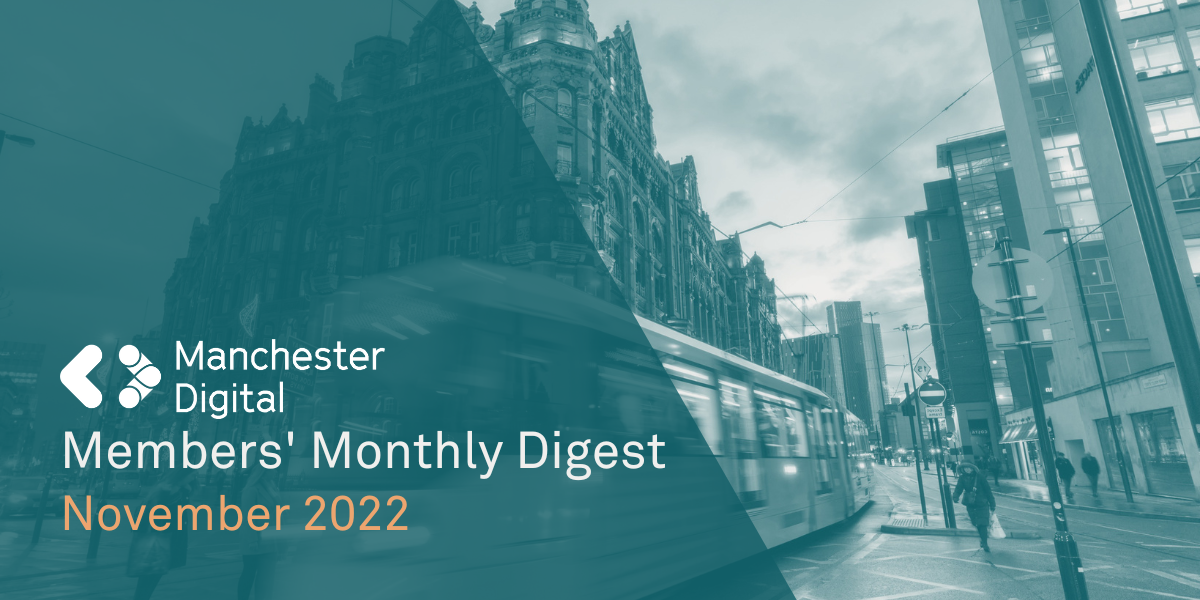 What Happened Last Month
Roundtable event with the Labour party
The Coalition for a Digital Economy (Coadec) and the Labour Party spoke with Startups in Manchester Digital membership to help them better understand barriers to finance, venture capital, access to talent and skills, diversity within leadership and more.
Women in tech focused Leadership for Digital Growth.
A cohort of 12 took part in our Digital Her focussed Leadership for Digital Growth to upskill in managing teams, emotional intelligence, understanding challenges of hybrid working and help prepare them for senior leadership.
On The Beach industry Insights day at Little Leaver High School.
This month our Digital Her sponsor, On the Beach, delivered one of their monthly industry insight sessions to Little Lever High School. These sessions give the students the opportunity to visit the exciting and vibrant office of On the Beach and undertake a workshop to inspire them to consider a career in technology. Thanks to our Digital Her sponsors, young women are given a chance to see the possibilities in a career in technology whilst encouraging diverse talent into the sector.
We welcomed guests to the Tech Incubator for our final Fintech Forum of 2022 on 10th November. The event, sponsored by Marsh Commercial, considered how Artificial Intelligence and Machine Learning are transforming the fintech industry.
David O'Hearns and Oliver Furze; Creative Director and Lead Designer at Dawn Creative, were the latest guests on our Tech Bites series, focusing on the question: Do the old rules of branding still apply in a digital world? The 20-minute session discussed how today's technology shapes how we perceive brands and what the new 'rules' are in a digital world.
Manchester Digital's Apprenticeship Academy has been busy this month supporting 20 software developer apprentices with technical training focusing on Programming Fundamentals for those at the start of their developer career journey and Continuous Integration and Delivery for those a little more advanced.


The jobs board got some new updates to make it more user-friendly and easier for website visitors to find roles.