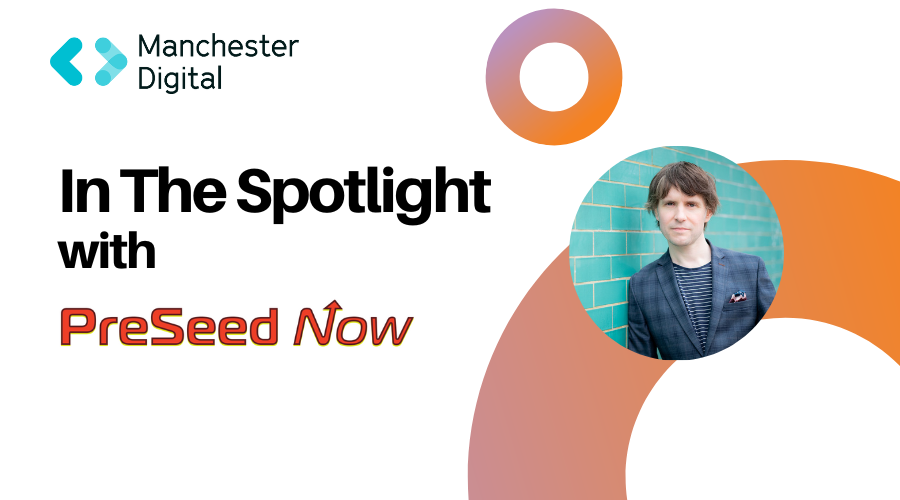 At Manchester Digital we like to interview our members to find out a bit more about what they do and their work in the Greater Manchester digital and technology sphere. This week we're speaking with Martin Bryant - the brains behind new newsletter PreSeed Now that profiles tech startups from across the UK.
What does your organisation do?
PreSeed Now is a twice-weekly newsletter designed to highlight the best early-stage B2B and deep tech startups from across the UK. Primarily aimed at investors, it drives dealflow while documenting a part of the startup journey often not explored in much depth by the media.
What do you think is currently the biggest issue facing the digital and tech industry?
One major issue that doesn't get enough attention is increasing amounts of regulation and its potential to cause serious problems for small and medium-sized tech and digital businesses.Not only do they have to keep an eye on regulation in their home country, they also have to be aware of how their business might be impacted by regulation elsewhere that affects where and how they can do business internationally.
There is an opportunity for greater assistance with compliance to laws that deal with things like online safety and privacy. And this can't just come in the form of expensive consultants. Automated compliance assistance in the form of software products is going to be a growth market in the future.
What is your organisation's biggest achievement?
It's early days, but attracting an audience that includes tech investors at all stages from pre-seed to pre-IPO from across the world is a great start. And it's having an impact. I know of multiple startups who have been in talks with VCs who discovered them through PreSeed Now.
What would you consider to be your organisation's biggest challenge?
Converting a significant number of subscribers to paying members. I've experimented with sponsorship, and will do again as there are businesses that want to reach an audience like PreSeed Now's. But as a publisher of a niche publication, a direct relationship with the audience is ideal.
What do you think the future looks like for Manchester's digital and tech sector?
Manchester has come a long way in the past 15 years. Some of the best startups I've covered recently have been based here, and a few years ago it was much harder to find many that would appeal to international investors.
The big tech companies that have set up bases here in recent years really helps in that regard, and as businesses feel increasingly less compelled to be based in one of a handful of cities around the world, Manchester is only going to grow in its appeal as a globally connected, lively city that 'gets' tech.
And as the trend for distributed workforces increases, I can see Manchester being a popular home for people who work for global tech companies that have no real physical HQ to speak of. How organisations like Manchester Digital can work to understand and boost visibility of this community of talent is an interesting challenge.
Tell us something we might not know about your company?
I've been sitting on this idea for years as early stage startups are where my heart is, but I only decided to take action and launch it after I stumbled upon a Twitter conversation last year and realised there were lots of people working in the early stage world who wanted it too.
Thank you Martin!
To subscribe to PreSeed Now, click here.
Want to raise your business's profile? If you're a member, contact thom@manchesterdigital.com to discuss featuring your content on our site, social media or newsletter. If you're not a member, get in touch today to discuss the benefits of membership.