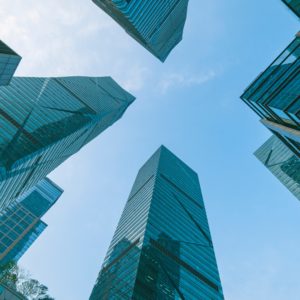 Setting up Woodhurst required us to complete a huge number of tasks behind the scenes to get ready for launch. One of the most fundamental was setting up a business bank account so we can transact with our clients and pay our staff. We expected this to be relatively simple so settled upon a traditional global bank to benefit from the security of a large organisation, as well as the diversity of products.
However, when it came to their onboarding processes it was anything but simple. An entirely digital service was offered with a webcam picture and a scanned (original) proof of address document required – however, that didn't work for me, so I had to visit a branch. The second challenge was that one of our directors (Ben) was residing in Melbourne at the time of opening the account. He couldn't register as a customer using an Australian telephone number and even the bank's local branch in Melbourne was unable to verify his ID. After persisting with the processes for a few weeks we gave up and turned to a digital business bank with the hope that we could be onboarded in a timely manner.
As somebody who's worked on projects within the Know Your Customer (KYC) area, I understand that it can be challenging to create a process that complies with regulations (especially for businesses) whilst ensuring a positive customer experience. It got me thinking about how banks can increase convenience for their customers whilst ensuring they don't compromise compliance and enable application fraud. Customers are so used to the convenience of '1 click buying' through the likes of Amazon that they expect this seamless service to be offered in banking as well.
There's clearly a huge competitive advantage that can be unlocked by simplifying the onboarding process, whilst ensuring compliance. Digital-only banks are forced to take advantage of this as they can't fall back on asking a customer to present themselves at their nearest branch. Some verify customers using a selfie style video along with a photo of a passport, whilst others have partnered with firms who can provide them with trusted reference data sources to help confirm proof of address. Traditional players are falling behind as they're bound by legacy systems and siloed organisations. However, they shouldn't give up and need to focus on improving their onboarding experience to maintain their market share.
Banks should look to utilise their digital channels when it comes to customer onboarding to enhance the customer journey. Focussing on videos and biometrics can get around the requirement for a customer to present themselves at a branch. These biometrics can then be used in the future relationship with the customer to speed up verification during future interactions. Partnering with technology firms who specialise in a specific area of onboarding can also provide tangible benefits. For example, IDnow claim to be 'the world's fastest, most flexible and most secure identify verification platform'. They use a combination of AI, facial recognition and machine learning to deliver instant verification of identity documents. These types of partnerships can save large banks the time and effort of creating their own solutions, whilst improving their onboarding experience and maintaining regulatory compliance.
The key for banks is to enhance the customer journey whilst maintaining strong due diligence over the customer data that is captured. A bank which can achieve this will dramatically reduce customer attrition during the onboarding process and enhance the customer experience. If a bank can become the source of trusted identity for their customers, then the opportunities are endless as we enter the world of Open Banking.