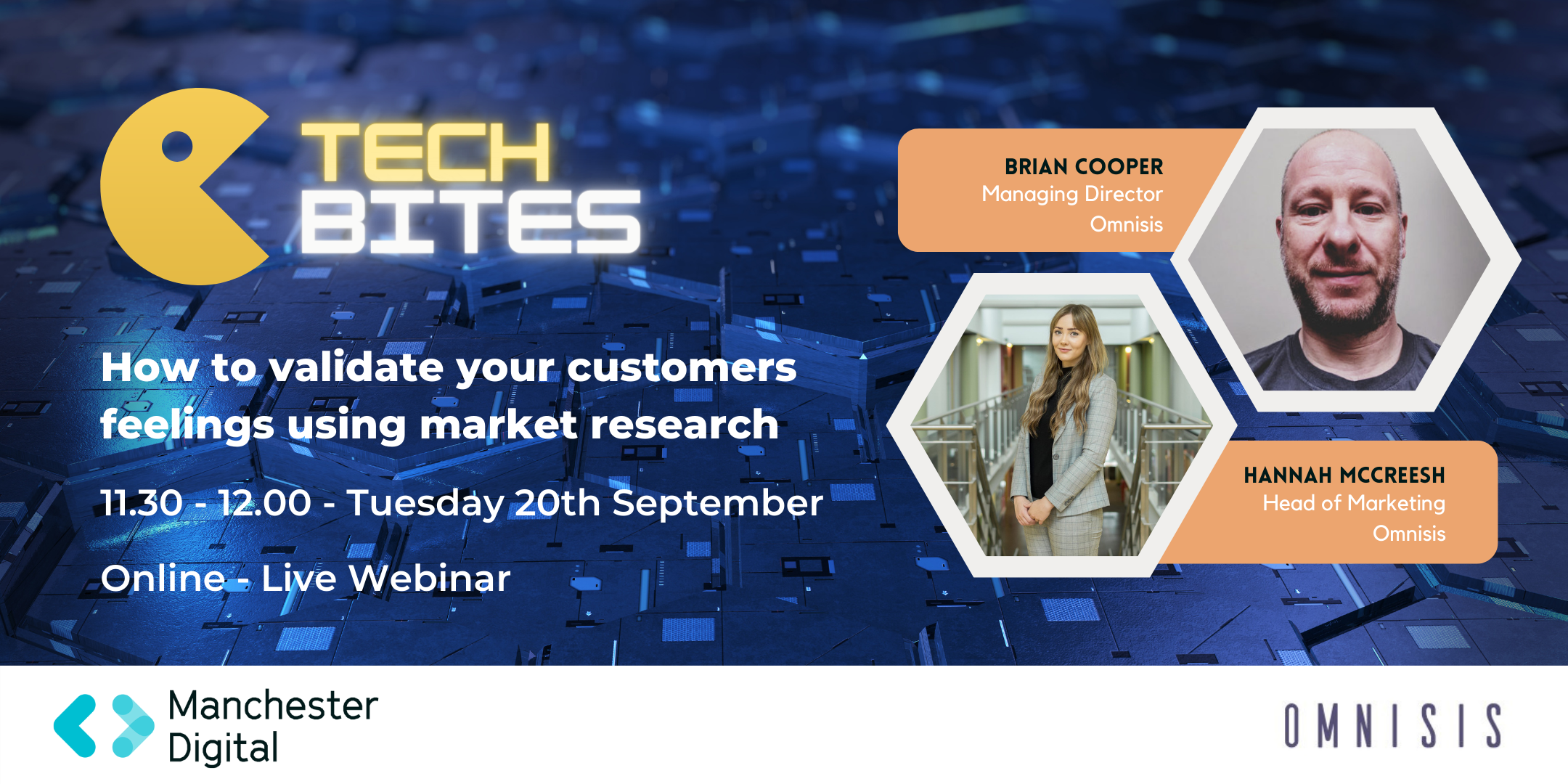 As a start-up founder, it's likely you have a lot on your plate. Setting up a business is no easy feat, but you possess the passion and drive to see your idea come to life.
However, when you're in a business day in, day out, it can be hard to see things objectively. Many early start-up founders assume that customers will understand the intricacies of their product or service, even after you've spent time developing your MVP and it has gone to market - but being so close to something often skews your perception of things.
This is where using market research can truly make or break your business - in the start-up stages, every single little detail counts. And whilst it's likely that you've already done research into your target audience and how to build a product they'll love, you probably been so busy that you haven't thought to ask them how they're finding your product or service.
Conducting market research shouldn't be a one-time that's done in the early stages of a start-up. In fact, once you have brought your product or service to market, in many ways the hard work really begins and conducting market research is even more critical.
When funds are limited, you can't afford to make lots of mistakes. Conducting regular market research can help to pre-empt any difficulties that your customers are facing and ultimately save you time, money and resources. As much as you back your product, ultimately it's the opinion of your customers that really counts.


For example, recently we received a marketing email from Notion about their newly launched version of the platform, Notion 2.0. In it, they said "Notion almost died in 2015. We were building a product that we thought was cool — not a product that people needed. Our mission was (and still is) to give people the tools to customise their own software, but there was something missing. So my co-founder and I went back to the drawing board."
In a lot of cases, a business's first product or service is not the best thing that they'll ever produce. With any start-up, you need to anticipate teething issues that will allow you to grow as a business.
Many start-ups simply don't have the funds to spend thousands of pounds on the help of a market research agency to find out what their customers think about them. However, the good news is there are ample opportunities to do market research that will help you to validate how your customers feel about your brand. The best part? These methods won't cost you a penny.
Email marketing
One of the best ways that you can understand how your customers feel about your business is simple - ask them! You can do this quickly and easily using email marketing software such as Mailchimp, AWeber or ConvertKit.
You can create a short customer satisfaction survey for free using software like Survey Monkey or Google Forms. Think about what questions will help you to really understand how your customers perceive your offering. Survey respondents get fatigued or drop out if surveys are too long, so try and keep it short and simple. We would also recommend making your survey anonymous to ensure the answers are honest and uninhibited!
Where possible, ask someone who doesn't work in your business to look over the survey before it goes live to make sure your question wording isn't biased or misleading and that you've covered all bases. Using an external agency is always beneficial in this situation because your survey is compiled by experts who will know the right questions to ask.
Often our clients come to us because they want to understand very specific things about their target customers. We also have links to hundreds of panels around the world - so if you need data from a very specific sub-category of person, I.e mothers in Spain who have a Netflix subscription, we can find those people on your behalf.
Social media feedback
Even if you only have a small following on social media, utilise it! Write some social media posts that direct followers to your survey (again, using an incentive is a great way to encourage people to complete it) or you could use your Instagram stories to gather feedback.
For Instagram stories, either use the poll function to ask a question or the question and answer box function. These are two very simple but effective tools you can use to get quick, easy feedback and to find out what your audience really thinks about your offering.
For example, you could put a few different polls up asking "Have you purchased from us before? Yes / No" and "Would you recommend us to your family and friends? Yes / No" . If you have more than two potential answers to a question, use the "Quiz" function to give people the option to pick from multiple answers. However please bear in mind that when you use the quiz, it will look as though there is a "right" answer when in reality there isn't. It's worth writing a disclaimer so that your respondents are aware of this.
Focus Groups
Focus groups are an amazing opportunity to gather in-person feedback from your customers. Again, we would recommend offering a goodwill gesture to participants to thank them for giving up their time to take part.
To compile a focus group, invite 5-10+ customers together in a group scenario and ask them questions about whatever it is that you're trying to gather feedback on. You may want to consider hiring a professional moderator for this, many work freelance.
Focus groups are particularly useful when you want to gather feedback on a particular area of your business. After all, who better to ask than your existing customers? We would recommend asking their opinion on your existing product / service AND the customer journey - ask questions such as "Was it easy to buy our product? How could we make the process easier for you? How could we make our product / service better?"


These are just some of the ways that you can utilise market research as an early start-up founder to validate how your customers feel - have you tried any of these methods before?
If you would like any further advice or you are interested in potentially working with us, we would love to hear from you! Feel free to send us an email at hello@omnisis.co.uk