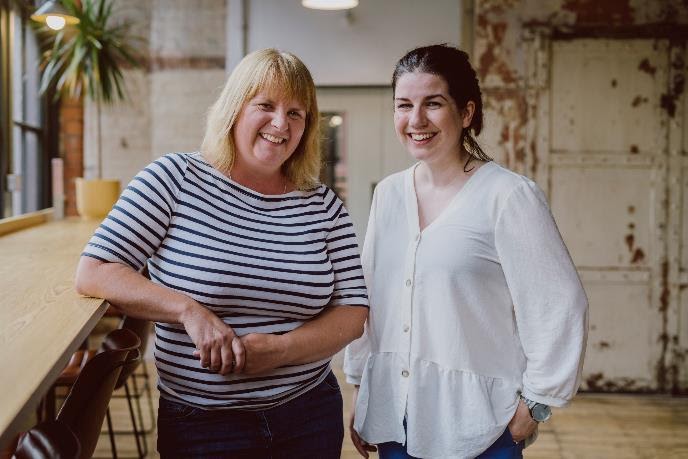 MediaCityUK-based web development agency Phoenix Digital has completed a unique site build and app for SEESAW – a new community and flexible workspace for Manchester's creative sector.
Established as a leader in member-based website platforms, the team at Phoenix Digital came as strong recommendations to SEESAW. Headed up by Co-directors Chris Gibson and Davinia Hamilton-Maddox, Phoenix Digital have created a website (fully integrated with SEESAW's internal IT system) that fully allows office-space users to book meeting rooms and pay invoices via access to their own account. Furthermore, Phoenix Digital will continue to work with SEESAW on a retainer basis, currently integrating door access with the website and app.
SEESAW has been created at re-developed Grade 2 listed building 86 Princess Street, focussing purely on the creative sector and have already established a substantial membership within weeks of going live offering access to a café, private studio space, hot desking, meeting rooms, a roof terrace as well as communal foyer, and basement exhibition and workshop space.
Davinia comments: "We're invested socially in this project given that the pandemic has caused an increase in mental health issues as a result of isolation having to work from home. So, to have worked with SEESAW in offering flexible, affordable space for solopreneurs and small businesses to be part of a community has been highly rewarding.
Now the SEESAW website is launched, we are confident we can help the wider commercial property market generate income after many buildings will be left predominantly empty following the pandemic; we believe, we can make a positive difference."
SEESAW has been four years in the making and is the result of the creative vision and foresight of Co-founders Philip Hannaway, David McCall and Atul Bansal. Soft-launching as the UK exits lockdown entering a completely different commercial property marketplace, SEESAW is looking forward to supporting everyone creative from designers to photographers and tech coders to marketers.
Representing SEESAW, Brand and Communications Manager, Caroline Boyd concludes "Phoenix Digital has been such a safe and efficient pair of hands for what has been a complex, CRM-integrated web build involving access control systems, invoicing and a member's app. They've seamlessly navigated so many technical challenges and always provided prompt and aesthetically pleasing solutions. Working with Davinia, I have had full confidence in the team's efficiency, care and patience with our project. The excellent communication and good humour along the way has made much lighter work of a very significant web project and launch!"