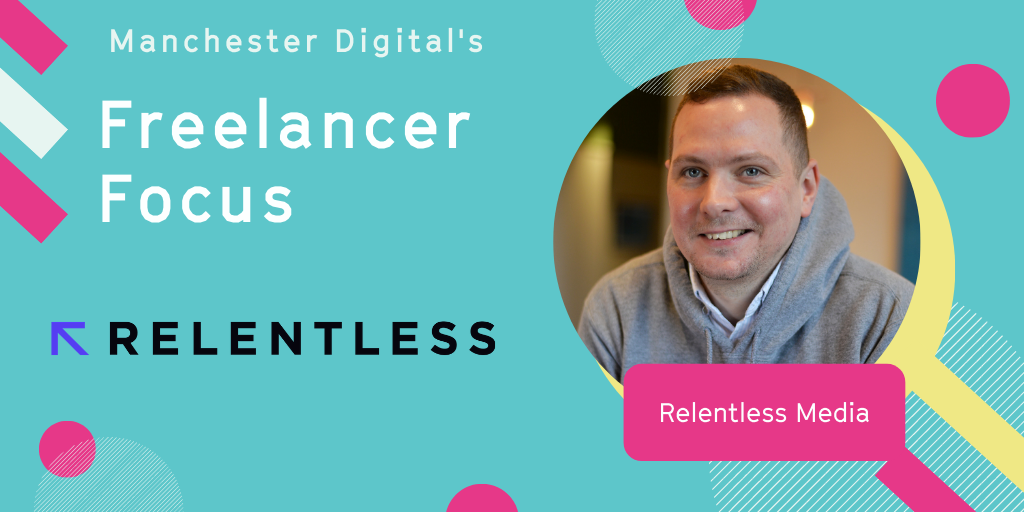 Manchester's tech and digital ecosystem is blessed with a host of talented freelancers. Our series, Freelancer Focus aims to give our freelancers the chance to raise their profile via our digital community.
Today's Freelancer Focus meets Jack Appleton of Relentless Media – an integrated social media, influencer and content marketing agency.
Tell us about your company
Relentless is an integrated social media, influencer and content marketing agency. Pulling on over 20 years of hospitality experience we create tailored social media strategies for hotels, restaurants, bars, nightclubs, resorts, events, brands and individuals.
With a proven track record of organically establishing and growing social media channels for some of the world's largest brands through compelling content to drive both awareness and solid ROI, Relentless uses a multi-faceted approach by analysing your product, current brand positioning and social and marketing trends to build a social strategy and support your business and teams in driving it.
An in depth understanding of multi-industry means with Relentless you'll benefit from coaching and training, strategy ideas and creation, delivery, community management and partnership and event activation.
Relentless was founded off the back of a passion for delivering brand awareness through engaging and compelling content.
With strategic partnerships already in place with marketing agencies, PR firms, influencers and content creators Relentless can cover the full spectrum both nationally in the UK and internationally.
What led you to set up your own business?
I have a passion for supporting businesses in using social media to amplify their marketing efforts and generate interest. I am extremely passionate about how the power of social media and great content can be leveraged to connect people closer to a business through social media marketing.
Do you have a unique proposition?
Content for social media for a multitude of different industries.
What is your company's biggest achievement?
Currently it's navigating COVID-19 and setting up a business during the pandemic.
What do you think the future looks like for Manchester's digital and tech sector?
I think Manchester has such a thriving tech sector and it's the place to be right now if you're in tech. I agree with ideas that areas will take a hit, no thanks to the COVID pandemic but I also believe there's huge appetite for digital businesses and skills.
Tell us something we might not know about your business?
I believe you have to be Relentless and be in the social space with a long term strategy. Positive results are rarely recorded as overnight success and it takes hard work. Hence the name, Relentless.
Thanks Jack!
Are you a freelancer that would like to raise the profile of your business?
If so, contact myles.hamilton@manchesterdigital.com for more details.