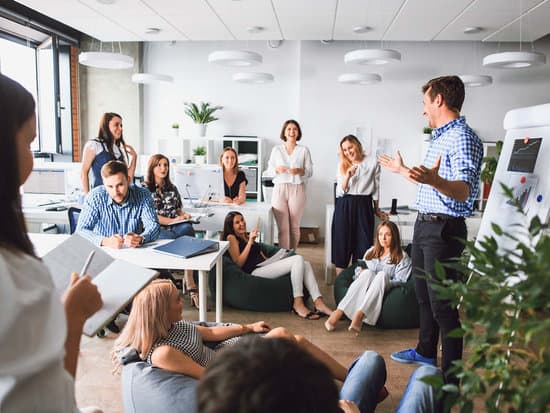 Have you successfully built your web store, but still struggle to increase the traffic, number of orders and average order value? If so, we are here to help. By following some key B2B e-commerce marketing strategies, you can attract new customers, increase the spending of current customers and ultimately boost your e-commerce conversions.
75% of B2B product purchases are already made online. Read the following B2B digital marketing strategies to help drive traffic to your online store, improve customer retention and increase conversions:
Increase your e-commerce website traffic with SEO
Reach new B2B customers with paid online advertising
Take advantage of the effective marketing tactics of emails
Drive conversions on your site with other digital marketing strategies
For even more e-commerce marketing tips, download our B2B e-commerce marketing guide.
Increase your e-commerce website traffic with SEO
Attracting new users is essential to generate more customers and increase brand awareness. To do this, your web store needs to be easy to find via search engines. Why is this important? 47% of B2B buyers conduct web searches to look for information and providers. That's a lot of potential new customers!
You can improve your organic rankings with search engine optimization (SEO) marketing strategies for search engines such as Google and Bing. These include the following technical optimisations:
HTTPS: Keep your e-commerce store safe and secure. We recommend using an SSL certificate as a trustworthy connection that adds value to your web store.
Robots.txt: This text-file is used by web crawlers when indexing pages for search engines. It helps search engine crawlers ignore misleading or irrelevant content and direct users to important pages on your site.
XML sitemap: The "blueprint" of your website helps the web crawler to quickly and easily find all the pages within the web store.
Backlinks: Refers to how many external websites link to your site. The more (trustworthy) websites link to you, the more search engines like Google see you as authoritative.
Next, you should optimize your on-site content. Research the keywords your potential customers use when searching for products and suppliers online, and update your web store accordingly, including:
URL structure: It should be easy to read for a good indexing of your e-commerce website, but also for a better customer experience.
H1 header: This includes the product title. Keep it straightforward.
Product image: Use multimedia on a web page and add optimised alternative descriptions to your images to help the page rank higher in the SERPs.
Meta title and description: The title and introduction text that appears in the results page should encourage browsers to click through to your site.
Search engines also track visitor engagement meaning you need to provide quality web content that engages visitors and keeps them on your site for the ultimate user experience. The important takeaway is to always think about what your customers are looking for and how you can provide it to them.
Reach new B2B customers with paid online advertising
Another way to increase traffic is through paid advertising. These targeted marketing campaigns help reach out to new and existing customers. Three examples of increasing e-commerce site traffic through paid advertising include:
Search: If your SEO rankings are low for specific searches, or if you are losing traffic to competitors, use the search engine advertising (SEA) alternative. SEA allows you to automatically appear in front of target audiences actively searching for products and services like yours.
Paid social advertising: This allows you to focus your campaigns on specific demographics such as location, interests and employment. There are many platforms offering this service, including LinkedIn, Facebook and Twitter, and with the extensive number of users you can also increase your brand awareness.
Display advertising: Either advertising through Google and Bing, or private placements, you can use these to target new users similar to paid social. Another strategy is to use this channel to target people who have already engaged with your website, ensuring your business is kept front of mind when it comes to them making a decision (as well as increasing repeat purchases!).
Digital paid ads are a great e-commerce marketing strategy to increase the number of people who land on your web store and ultimately help build up e-commerce conversions.
Take advantage of the effective marketing tactics of emails
Simple email marketing strategies can come in handy when used to their maximum potential. There are different types of B2B email marketing strategies you can use:
Personalization: Do not bore your customers with generic email campaigns. Make use of personalisation and segmentation to improve engagement and drive conversion rates.
Cross/upsell campaigns: Selling related or supplementary products based on the customer's previous purchase increases return customers and deepens customer relationships.
Predictive-buy campaigns: Predictive analytics is the use of data from customers' historic purchases to predict what the customer will buy in the future. If they have bought a 30-day supply of an item, why not send them a reminder after 24 days to buy again?
Reactivation campaigns: Specifically targeted toward customers who haven't bought from you in a while.
So far, we've talked about what marketing tactics will help get potential customers to your e-commerce store, including SEO, paid ads, and emails. But how can you turn these into actual online conversions?
Drive conversions on your site with other digital marketing strategies
To make sure sales increase and satisfied customers return, you want to provide a great — and persuasive — online buying experience. You can achieve this through the following:
Content marketing: Gaining customer trust for the products and services you offer is an essential aspect to driving conversions. You can achieve this through content marketing. The first step is to transfer your team's expert knowledge into digital form; could be through blogs or videos.
Aesthetically pleasing web stores: Get customers' attention with captivating high-quality images, GIFs, and even videos.
Banners: Showcase your unique selling points (USPs), products and services on the home page of your e-commerce website.
User Experience: Customers should be able to find what they are looking for quickly and easily. Having stand-out "Add to cart" and "Checkout" buttons simplify the online purchase journey.
Reviews: 88% of customers check the reviews before deciding to buy a product. By allowing customers to review products and offering incentives to do so, future customers can see which items are the most popular and why.
Product testimonials: Present short personal experiences of customers who have bought your products.
Chatbots: By using AI (artificial intelligence), your company is able to offer customers online help and support 24/7.
Discover additional resources for B2B e-commerce marketing strategies and trends here.