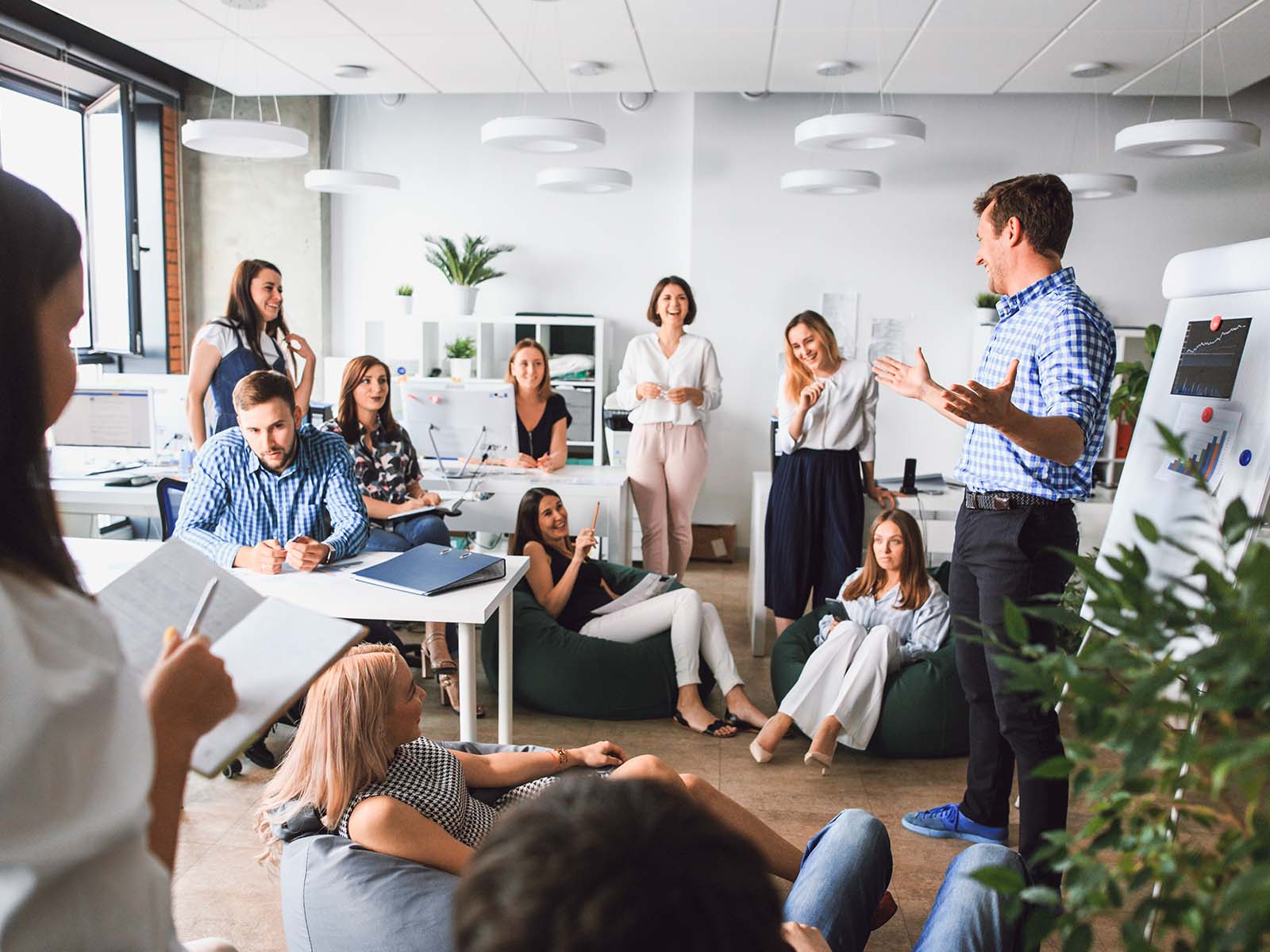 Whether you are a small business or a large company, every successful B2B e-commerce implementation starts with the following 8 steps. These are based on the combined expertise and experience of our Project, Sales and Customer Success Managers, here at Sana Commerce.
With the right plan and preparation, nothing stands in the way of a successful e-commerce website launching on time and on budget! For more checklists and best practices to steer you through your entire e-commerce project — from planning to going live — download our Ultimate Guide to E-Commerce.
1. Define your e-commerce goals and strategy
The best way to start your e-commerce project is to determine your business needs and goals. Do this by asking yourself questions such as: Why do I want to start an e-commerce website now? What are the business advantages? What do I want to achieve by starting an online store? What does e-commerce success look like to my company? How does it fit into my overall company strategy?
Now that you know what you want to achieve, consider also how you want to achieve it: define your e-commerce strategy. Consider who you want to sell to, what you want to sell online and whether you want to expand to new markets (e.g. B2B2C).
Finally, set clear e-commerce KPIs (key performance indicators) that align with your goals and strategy. Having clear KPIs ensures that you can measure the success of your e-commerce website project and spot any gaps that require your attention. Example KPIs include: percentage of orders taken through the web store, average order value and percentage decrease in order errors. Discover more B2B e-commerce KPIs for online sales.
2. Focus on your B2B customers' needs
It's not just your own business goals that you need to take into consideration when you start with e-commerce, but also those of your customers. The success of your online store relies on their shopping needs and experience; your customers will only use your web store if it suits them. It is therefore imperative to build your e-commerce plans around your customers.
Put yourself in your customers' shoes. Their priorities could vary widely from accessing real-time information 24/7, to the ability of selecting existing payment agreements in the web store, or even transparency on order status and delivery updates.
Of course, the best way to find out what your customers want is to go out there and ask them. Find out more about capturing B2B customer feedback.
3. Make sure you are aligned internally
Put someone in charge of e-commerce.
This person should have KPIs relating to e-commerce success and adoption goals, and the authority to make decisions and the skills to move the project forward.
For smaller businesses, this does not necessarily mean someone dedicated to e-commerce on a full-time basis. But you do need one person to take responsibility for the launch and running of your online store.
Read our full article on building a successful e-commerce team.
4. Specify your e-commerce product requirements (MVP)
Think about what you want from your e-commerce web store. Start first by establishing your must-haves. That is, think about the minimum features and functions needed to satisfy you and your customers: your minimum viable product (MVP). Only after this, if time and budget allow, should you start thinking about any additional nice-to-haves.
When defining your e-commerce MVP, consider the following:
Ensure it aligns with your e-commerce goals.
Only include features and functions that you plan to use within the first year of your e-commerce website launch.
Ensure it addresses the most common questions you get from your customers.
Be realistic about how much you can accomplish with your internal resources.
Understand and make the most of the functions and features your chosen e-commerce platform delivers as standard, before looking into more costly and complex customizations.
Once you launch your first e-commerce MVP, you can start testing it and gathering internal and customer feedback. Only then will you know which additional functions and customizations are really needed, and which ones you can do without.
5. Get your data and content ready for your e-commerce website
Companies starting with their first e-commerce website often underestimate content. From product and company descriptions and images, to web store look-and-feel, structure and categories, a lot of content is needed before you can launch your e-commerce website.
So, you need to be prepared to structure and fill your web store. Think about what products you are going to sell. Decide what the structure, main categories and subcategories will be. Check that you have an image for each product, and that these images are of good-enough quality. Perhaps you also need to create some technical materials, for example, that your customers will need to install your products.
If you choose an e-commerce platform that is directly integrated with your ERP system and/or PIM solution, you can automatically display the product descriptions and images that are already stored in your existing systems on your web store — saving you valuable time. However, this still requires you to clean up your ERP data or PIM content, ensuring, for example, that all the product names you use are clear and usable on a customer-facing web store.
6. Set up a timeline for your e-commerce project
An e-commerce project timeline can be difficult to predict, especially if this is your first e-commerce website. The timeline depends both on your vendor and the solution you choose, as well as the time it takes you internally to configure your online store.
Defining milestones and creating a project roadmap is a great way to keep track of your e-commerce project. It helps you ensure you keep moving forward, while also pinpointing any hurdles that you need to address.
7. Establish the right budget for your B2B e-commerce implementation and maintenance
How much does an e-commerce website cost? There is, of course, no set answer to this question. Some basic platforms are free to use, while others can run into the million. So it all depends on your business requirements. But whatever you choose, you should always consider your total cost of ownership (TCO).
8. Make use of your vendor's e-commerce project expertise
Your chosen e-commerce software provider is likely to have extensive experience in B2B e-commerce implementation projects. They also know what successful and unsuccessful projects look like.
So, make sure to ask for tailored advice at every stage of your e-commerce project.
For example, at Sana Commerce, we have a customer onboarding program to help make the e-commerce preparation stage as smooth as possible.
Check out our blog post on the 5 B2B e-commerce project mistakes you should avoid.