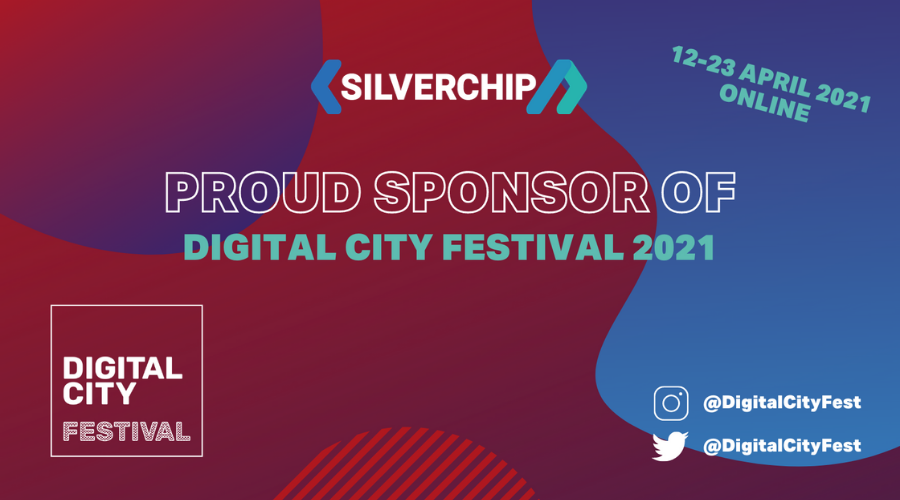 Silverchip has been a long-standing supporter and attendee of the Marketing Show North (MSN) for many years and continues to do so under the bigger framework of the two-week-long Digital City Festival in April 2021.
Across two weeks of online activity, the 2021 Festival will gather thought-leaders from around the world to address the key challenges facing people, businesses and governments as we emerge from the Covid-19 pandemic.
The Festival is a unique opportunity to globally showcase unified sectors, tech, marketing, eCommerce, media and creative, working together to successfully grow in a post-pandemic economy and unite as one global community on the Digital City Network online platform for two weeks - and beyond.
As a leading digital city and the UK's largest tech hub outside of the capital, Manchester will be at the forefront of innovation and growth in a post-pandemic economy.
With a £5bn digital economy and an ethos of doing digital differently, the city serves as the perfect backdrop and case study for Digital City Festival's exploration of what it means to create a thriving digital city.
Jamie McMullan, Co-Founder and COO at Silverchip, said: "Having been a part of last year's Digital City Expo and the Marketing Show North four years prior, we're thrilled to be back sponsoring and exhibiting at this year's Digital City Festival 2021."
"Digital transformation is an essential next step for organisations to take navigating the challenges that have arisen as a result of the pandemic. The next 12-18 months are critical for a lot of businesses and we're uniquely positioned to help ambitious businesses accelerate their growth through innovative digital solutions."
"The Digital City Festival will be a landmark event for the city and will provide a fantastic opportunity to unite digital agencies across the UK and further put Manchester on the digital map globally."
Based in the heart of Manchester, Silverchip is a digital agency that works with businesses of all sizes across a variety of industries; developing custom technology that provides digital solutions to its clients. Some notable brands they have worked with are William Hill, Suits Me Banking, England Squash and LGBT Foundation.
While working with these organisations, Silverchip has won several industry-leading accolades including the "App of the Year" award at the Prolific North Awards, Big Chip "Best Mobile App" and The Drum "Best B2B App".