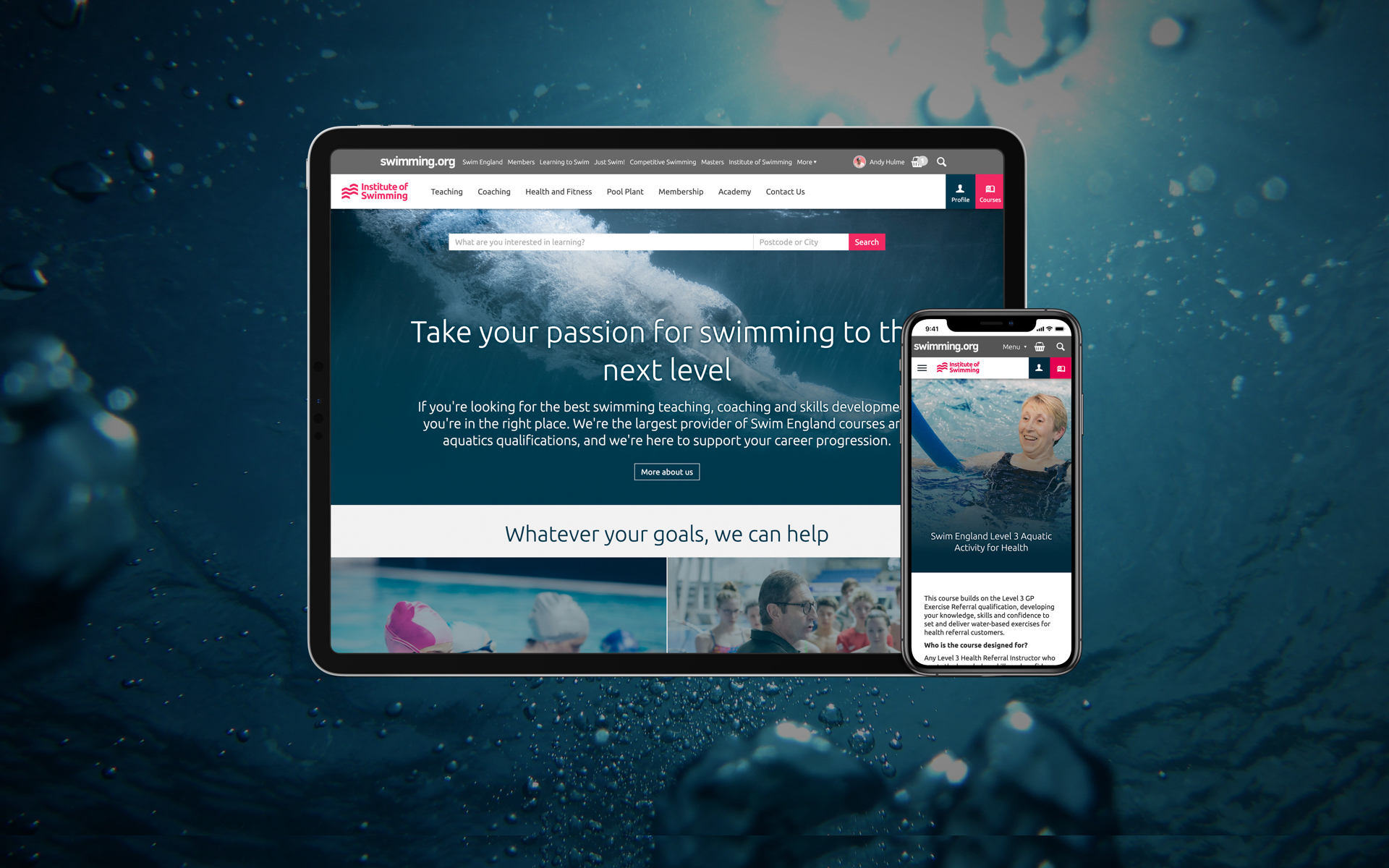 Check out Skylab´ s latest case study for the Search, Book and Pay platform we architected for the Institute of Swimming (IOS).
Skylab has been Swim England's (formerly the ASA, Amateur Swimming Association) digital partner for over 9 years, continually supporting, developing and growing a world-class content platform, which strives to promote, engage and motivate users of all ages and demographics the benefits of swimming.
Working across all of the departments within the National Governing Body, the network of sites combined under swimming.org have made Swim England the number one online authority for everything aquatic.
Search, Book and Pay is only one part of the strategy as they look to continue to grow the network, the IOS will only strengthen its position and expand further the reach it has in providing aquatic content to those looking to engage in the sport or leisure activity.