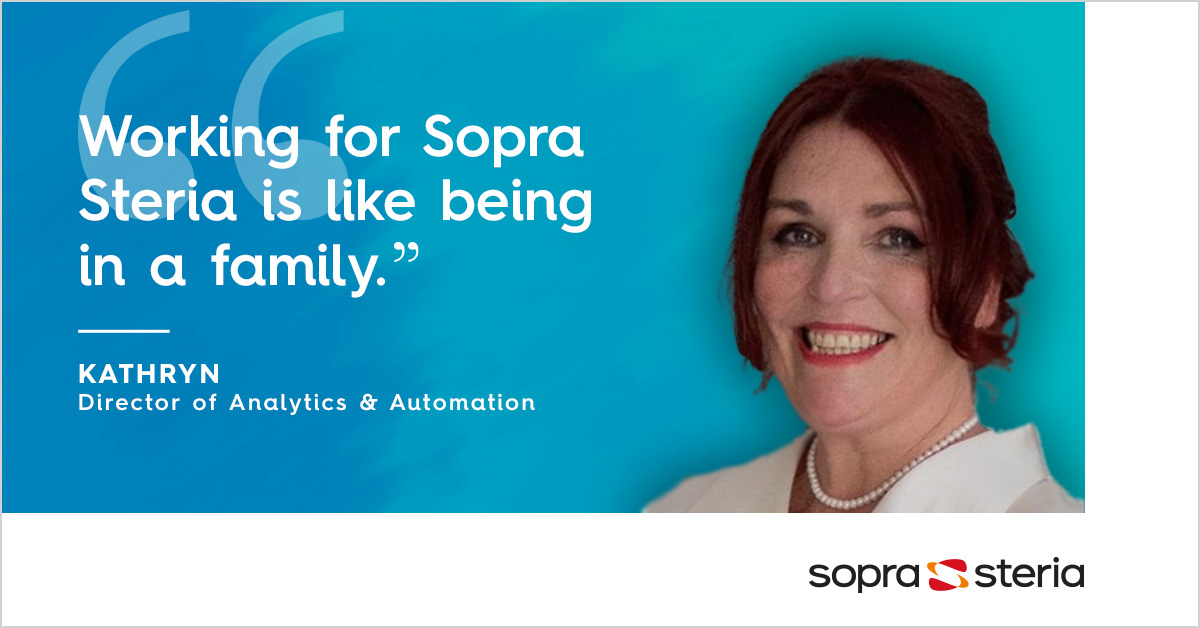 When did you join Sopra Steria and what were you doing before?
I joined Sopra Steria in 2019 but I've been working with data for over 20 years. I initially studied maths and statistics at university and went into a management role in manufacturing straight after with a company that sponsored me for my degree.

Over the years, I've gained experience in reporting, statistical techniques, building models, and designing and building systems to digitalise data. I've covered data governance and data management, experiencing the full lifecycle of data.
What do you enjoy about your role?
I am a Practice Director but also deliver directly to our customers, so that gives me a lot of variety. I do a lot of juggling which is fine because that's what my personality likes. And if somebody has that kind of personality where they want to do more, we have lots of opportunities internally that people can be involved in. We do lunch and learns, and we actively encourage people to look for propositions that they can then bring back into Sopra Steria. There is a lot of opportunity for people to do their client work, which is your day-to-day, but to also engage really actively with Sopra Steria.
How is the Data function at Sopra Steria structured?
Our function is really growing! It's an exciting time. The practice I'm responsible for is split into three different pillars - we have Descriptive Analytics, Predictive Analytics and Prescriptive Analytics. The Descriptive area focuses on data analytics and visualisation, whereas the other two are more data science. Predictive Analytics is about being able to build machine learning models and Prescriptive is very much more about scenario analysis and understanding.

We understand what we expect people to have to be classed as a beginner and intermediary or advanced within each of those three pillars. And we've got quite comprehensive training that can move people across those levels and from one pillar to the next as well. There are quite a lot of opportunities for promotion.
What's it like to work within these areas?
Each pillar has an open group chat where they can offer support and help each other. We also have communities based on skills and specialisms e.g. Data Visualisation, Python etc., so people can reach out and get support in those communities.

We invest heavily into our people and we provide a lot of support. I spend quite a lot of time with new starters and we have an aligned management structure. We look for where people will benefit from mentoring and put that in place.

I also always like to make sure that everybody is aware that I've got an 'open-door policy', so anybody whatsoever can come to me at any point and ask me anything. They do use it. I think that's really important because I want everybody, no matter whether they've just started their career or whether they're very experienced... I want them to know that they can be heard and I want them to know that they have a voice within our communities.
What do you think makes Sopra Steria different to our competitors?
Working for Sopra Steria is like being in a family. Everyone supports each other so that we can achieve success for our customers.

There are also lots of opportunities to work across sector and on projects you might not usually get involved in. By embracing and making the most out of those opportunities, you might be able to bring in more work.
Would you recommend working for Sopra Steria to others?
100%, I would recommend working for Sopra Steria!