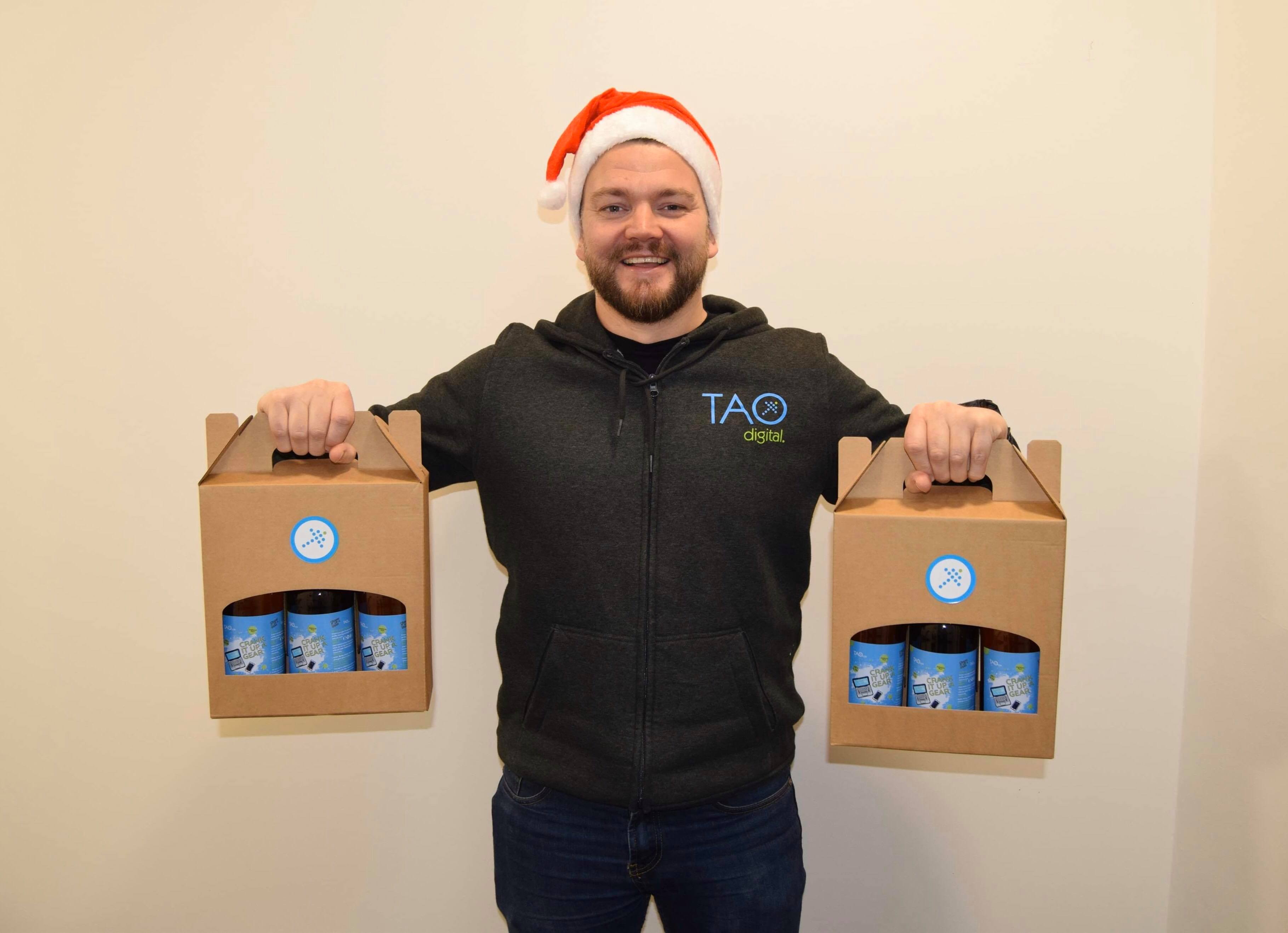 Bolton-based Tao Digital Marketing has teamed up with a local brewery to bring some Christmas cheer to their clients.
They have collaborated with Bolton brewery Northern Monkey to add their own twist to fruity American IPA 'Crank It Up a Gear'.
The brew's custom-made label, designed by Utter Creatives, uses Tao Digital's logo with a laptop and phone in the business's blue and green colours.
Matt Tomkin, Founder of Tao Digital, said: "We could have sent out the typical box of chocolate and sweets to customers, but this year, more than ever, we wanted to use this opportunity to collaborate with a local business, particularly one that has been badly impacted by the pandemic.
"We love the design that Utter Creatives came up with; it really shows what Tao Digital is all about. The team enjoys a good IPA, as do our clients, so it's a perfect way to show them our appreciation for their continuing support.
"We want to work with other Bolton businesses wherever we can and keep talent in the town."
Ryan Bailey, Founder of Northern Monkey, said: "The idea of having a beer specially brewed as gifts for Tao Digital's clients has been a great boost to us at a time when the demand from pubs and bars has been all over the place.
"It's great that Bolton businesses can come together at a time when independent companies, particular in the hospitality sector, have been hit terribly with the coronavirus measures."
The team has been delivering the bottles to clients after posting a fun video on their social media channels featuring 'Santa Matt' dressed ready to go out and spread Christmas cheer.