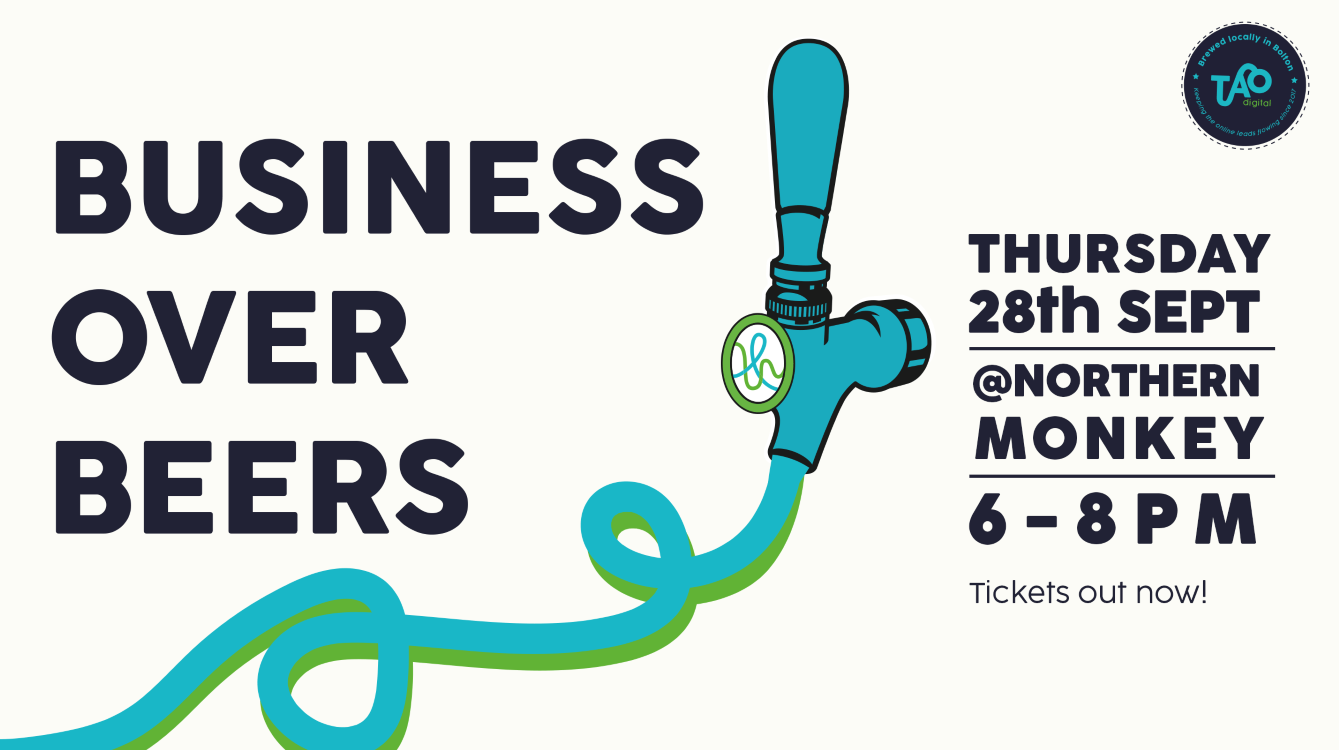 Business Over Beers is aimed at owners or decision makers who want to explore new opportunities in a relaxed, more social atmosphere - and help to support a local business at the same time.
It's far removed from the 60 second 'speed networking' and normal stuffy type of events that business owners might be used to - Tao Digital has a strict policy of no hard selling.
The event will be held at leading Bolton town centre microbrewery Northern Monkey in Nelson Square.
It will be a chance for members of the Greater Manchester business community to meet face-to-face and chat in a no-pressure environment.
Attendees will be able to meet and chat informally to like-minded business people in a friendly, social environment with no hidden agendas over a few drinks (whether that's beer, wine, spirits or non-alcoholic) to build their networks.
This special event is just £20 per person, which includes drinks and all proceeds will go to Northern Monkey, a favourite local bar for the team.
Matt Tomkin, Founder of Tao Digital, whose office is based in Knowsley Street, said: "Rather than the traditional and somewhat stale formal networking meetings, we wanted to arrange something that is much more relaxed and a bit of fun while at the same time helping businesses to explore new opportunities."
Tickets can be booked here.