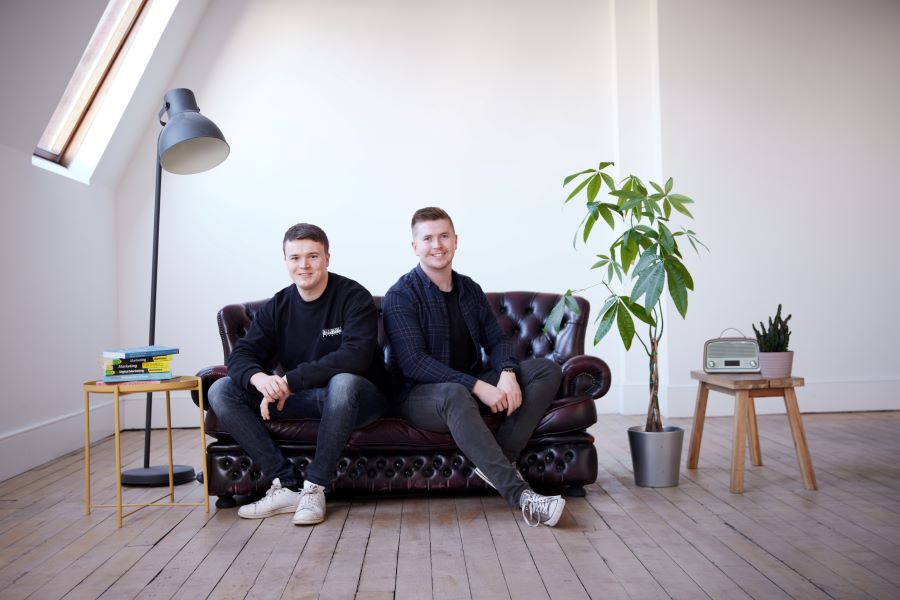 INSIGHTFUL TECH BLOGS
Ever felt confused by all the tech and IT jargon? Want to learn more about different tools and skills? Let our experts answer all your questions! Whether you want to get to grips with CSS or get to the bottom of HTML, we've got you covered! Click here to read.
What's Happening in Manchester's Tech Scene?
A few months ago, we looked into the ins and outs of Manchester's thriving Tech scene. Find out here!
Tech-ing a Chance! Catching up with Phil Morris - Technology Recruitment Consultant
Our Tech team gained a new member! Want to know what brought Phil to The Candidate? Or how he can help you find the best talent for your business? Take a read now!
2021 Tech & IT Market Predictions
Take a look back at our predictions for the industry back at the start of 2021 - did they come true? Click here to find out!
TECHNICALLY SPEAKING PODCAST
We have a great podcast called Technically Speaking - hosted by Jack Such, our Tech Recruitment Manager. It explores the culture, the challenges, and gives advice on building and recruiting tech teams. Listen here!
TECH PARTNERSHIPS
Back in April last year, The Candidate began its partnership with Manchester Digital - and what a year it's been! Take a look at our profile here, and click here to read our interview with Kate Wilson, their Partnership and Events Manager.
In 2021, The Candidate sponsored the Prolific North Top 75 Tech and eCommerce Companies, culminating in a fantastic event in November. With the emergence and continued development of tech companies and the success of tech leaders in the region, Prolific North's list provides an informed point of reference as well as recognition to celebrate the sector leading work they do. Prolific North also host their annual 'Tech Awards' to "celebrate the incredible innovation of the North's tech sector" - which Jack and Phil attended (and had a great night!).
TOP TECH JOBS
Magento Developer - Agency - Up to £60,000 - Fully Remote Working
Ready to move into a truly innovative agency who build eCommerce websites for leaders across the UK? Check out this opportunity as a Magento Developer at an innovative Leeds agency! Apply here now!
Automation Test Engineer - Technology - Up to £50,000 - Manchester (Hybrid-Working)
Are you ready to join a Tech-First company who are revolutionising their industry through their collaborative and modern culture? Apply here now!
Project Manager - Technology - Up to £35,000 - Lytham St Annes / Remote
Want to join one of Retail's Best Company To Work For (2021)? Want to join a team wo are renowned for their world class level of workplace engagement? Want to join a business who donates 20% of profits to charity? This Project Manager Role might be right for you! Apply here now!
Find more exciting Technology jobs here!
TECH CANDIDATES
Check out the best Tech talent on the market right now!
Head of Engineering - £100,000 - Manchester
Senior Back End Developer - £60,000 - Liverpool
.Net Contractor - £500 per day – Manchester
JavaScript Developer - £40,000 - Manchester
Get in touch about these great candidates today! Or check out our Top Candidates for 2022 to see even more!
We're proud to have recruited talent for some of the biggest names in Tech, and strive to remain as Tech and IT specialists in this dynamic and exciting industry.
If you want to get in touch with our talented Tech team Jack Such and Phil Morris for advice, more information about a role or candidate, or featuring on our podcast or blog, then give them a call on 0161 833 1044 or email tech@thecandidate.co.uk.
Check out or IT and Tech Recruitment Guide here!
Read our latest news here.
If you want to take advantage of this thriving industry, then check out all our job opportunities in Technology here!
Check out our digital jobs here.
Fancy a new analytics challenge? Click here!
If you're looking for a new role, get in touch with us today!
Learn more about our marketing roles here.
If it's creative roles that you are after, click here.

Progress your career with a brand new Contract role? Click here!
To get the very latest jobs, news and blogs follow The Candidate on Linkedin here!