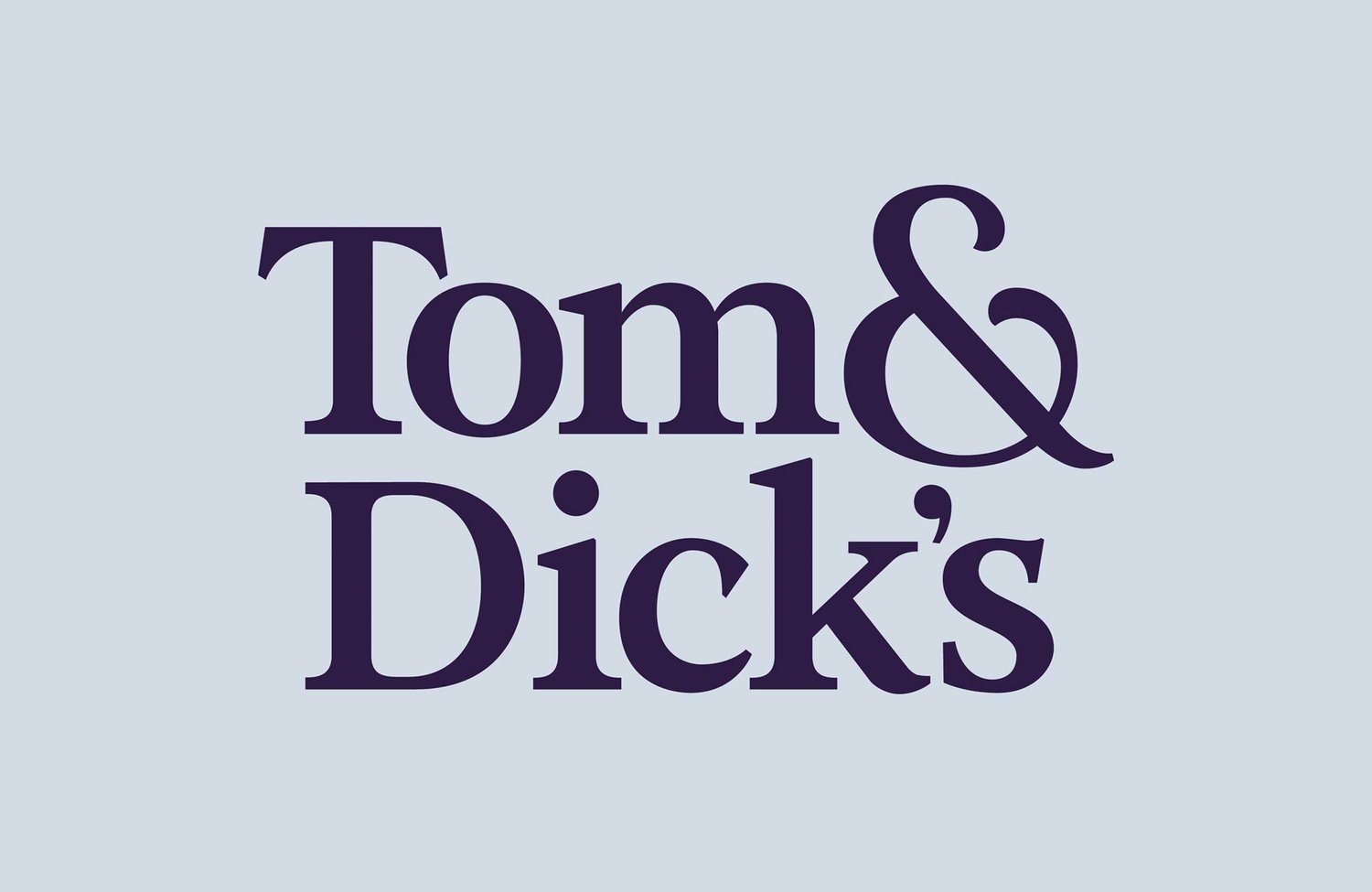 Tom & Dick's takes its name from two iconic figures in the history of 'Cottonopolis', eighteenth century textile printer, Thomas Hoyle, and Richard Arkwright, who introduced the first steam driven textile mill in Manchester.
The name was devised by Truth in response to the newly created textile business's location on the site of Thomas Hoyle's old print works within Manchester's landmark Mayfield regeneration district. Mayfield is where Thomas Hoyle established the Mayfield Print Works and mastered methods of printing colours, in particular purple,
Truth's brief was to create a bedding brand that could "redefine Manchester's cotton history, learning from the past and refreshing it for the future to enhance the consumer sleep experience."
The branding positions Tom & Dick's as experts in educating consumers about the vital importance of bedding in achieving a good night's sleep, while simplifying traditional textile narratives about the essential ingredients for a quality cotton sheet.
Truth's core branding proposition is built around the concept that Tom & Dick's believes in bedding made simple, with options to suit diverse tastes and seasonal requirements.
Truth's work for Tom & Dick's includes brand design and strategy, tone of voice. Deliverables include a custom typeface and logo, with an abbreviated motif.
Truth have produced iterations of its Tom & Dick's branding for use on stationery, packaging, sample packs, tote bags, typemark and naming conventions, while achieving the founders ambition for zero plastic packaging. Truth also selected a colour palette for the brand, including Tom's Purple (Pantone 2695); Purple Foil (Pantone 6081); and Dick's Blue (Pantone 642).
Jo Scott, Managing Partner at Truth Design, Manchester, said: "Tom & Dick's offers premium bedding in a simple and refreshing way to consumers who value quality and an improved sleep experience.
---
"The brand's base within Manchester's landmark Mayfield redevelopment area provided the inspiration for Truth to invoke the spirit of the past with a modern twist, ensuring that Tom & Dick's will appeal to consumers seeking quality bedding products and a great night's sleep."
Jo Scott – Managing Partner
---
Amar Gangani, Founder of Tom & Dick's, said: "We believe the consumer sleep experience needs to be redefined and we are excited that Truth Design has created a brand strategy building on the heritage of Manchester's cotton trade with the world.
---
"We pride ourselves on making sure customers can choose the right bedding for their individual sleep preferences, in all seasons of the year. We are now equipped to share the Tom & Dick's story with the world."
Amar Gangani – Founder of Tom & Dick's