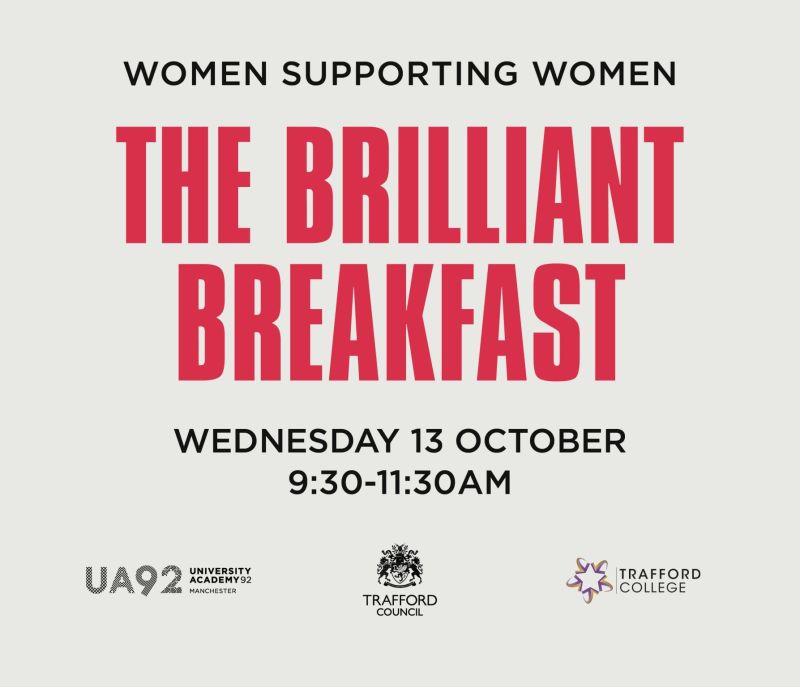 Join UA92 on Wednesday 13th October at our first 'Brilliant Breakfast' fundraiser!
The morning will be focussed on celebrating all of the successful women in our network, including lots of inspiring talks, opportunities to make connections and raise money for a fantastic cause – The Princes Trust Brilliant Breakfast Initiative. UA92, Trafford Council and Trafford College Group will join forces to host this all-female event, supporting young women across the UK who have experienced income loss as a result of the pandemic.
The event is free to attend so join us for a slice of cake and a coffee and celebrate female success together!
For more information and to book a place for yourself and a plus one, visit our website: https://ua92.ac.uk/event/brilliant-breakfast