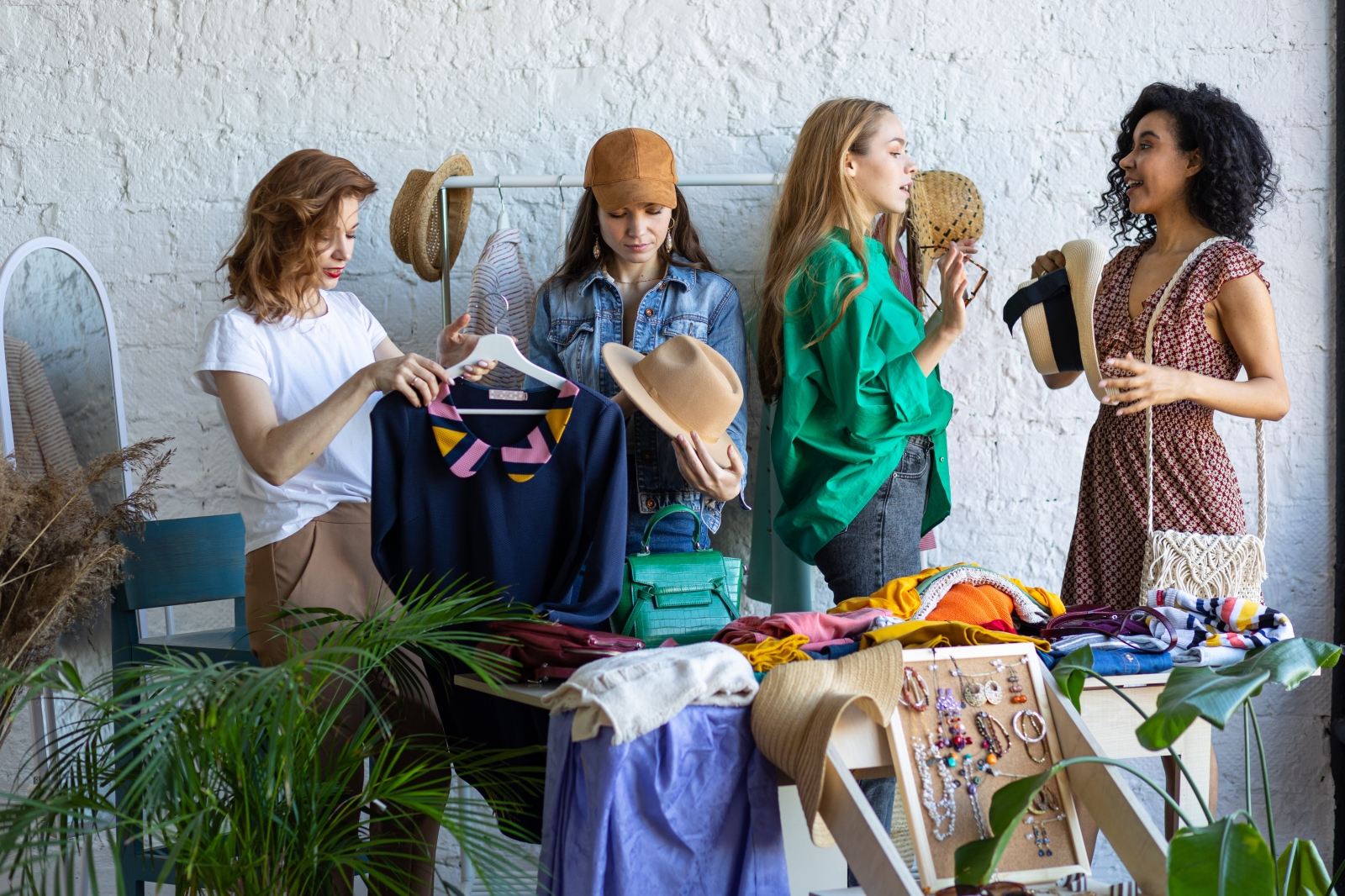 Manchester-based digital agency, Userism has recently launched a new website for Secondhand Styling. The fashion brand champions the circular economy by facilitating online sales and swap events for pre-loved clothing.
As major brands globally are scrambling to build sustainable values around products and promotions, Secondhand Styling is getting ahead of the curve by making it their core value proposition. The concept centres around 3 main focal points, allowing you to Shop, Swap and Style second-hand clothing.
The online store features a growing collection of high-quality women's clothing
A swap feature allows you to submit items from your wardrobe to exchange for store credit
The style section features advice and guidance on how to shop and make the most out of your second hand finds.
In a time of economic uncertainty, many consumers are keen to find ways to source high-quality goods without breaking the bank as well as support businesses that can demonstrate ethical standards. Secondhand Styling looks to meet that demand and provide a platform for like-minded shoppers to grow their community.
Richard Silk, Managing Director at Userism said:
"The concept has already had support from a number of fashion brands in the UK and the US. With a growing social community of followers, 2023 looks to be a big year for second hand sales, which falls in line with the current economic climate. We're seeing across many sectors, people are looking to shop smart and this kind of experience allows them to do so, without compromising on style. This is a fantastic project to be involved in, with the potential to scale hugely."
Lucy Norris, Founder of Secondhand Styling added:
"Developing a premium digital destination for shoppers to source affordable second-hand clothes through shopping and swapping was a missed opportunity we saw in the market. Multiple websites are hitting the designer space but are not accessible for the everyday woman. Other platforms are offering high st resale, but the styling element is missing. Userism has helped us create an elevated online experience that meets the demands of a conscious consumer during the rising cost of living."