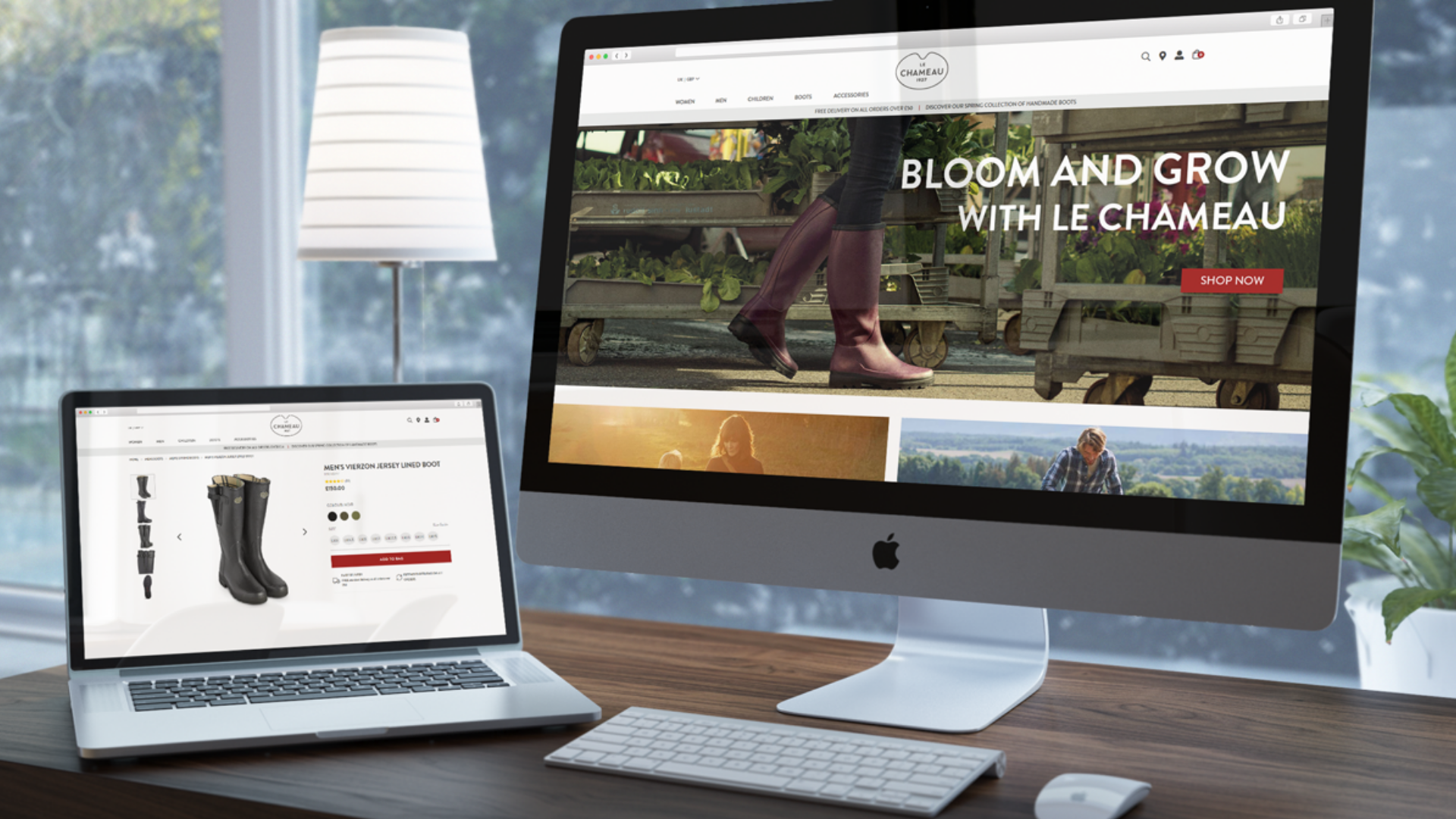 Manchester based Technology firm Venditan have worked with luxury boot brand Le Chameau to launch four new direct to consumer websites across Europe and North America.
The new websites will see the Le Chameau brand, a favourite of the Duchess of Cambridge and Victoria Beckham, continue to provide best-in-class country footwear into its existing customer base whilst aiming to quickly expand into new markets.
The project is a result of Venditan's partnership with Bradshaw Taylor, the company that owns and distributes a number of outdoor, country & lifestyle brands across the UK and Europe, and who acquired a substantial stake in Le Chameau in November 2019. Venditan and Bradshaw Taylor have worked together since 2017, with the retail specialists supplying both b2b and b2c software that underpins the distributors operations.
On the launch, Venditan Director John Coyne commented, "We are proud to have worked with such a prestigious brand, and delighted that Bradshaw Taylor trusted us to help them re-launch both the direct to consumer websites across all trading territories, as well as helping them migrate the Le Chameau business to business operation to our Venditan Commerce platform."
Bradshaw Taylor Operations Director, Nick Vance, added "Launching websites in different countries, in different languages with multiple payment tactics is one thing, but combined with the need to migrate an entire b2b operation onto our platform, we were faced with added complexities. We are delighted with the launch, and the potential in the brand is fantastic."
The website - lechameau.com - was re-launched in the UK, US, Germany and France with the latter two translated into the native language.
About Venditan
Based in Manchester City Centre, Venditan provides state-of-the-art eCommerce websites for ambitious independent retailers and distributors. Their software platform, Venditan Commerce, is an omnichannel b2c and b2b trading solution.