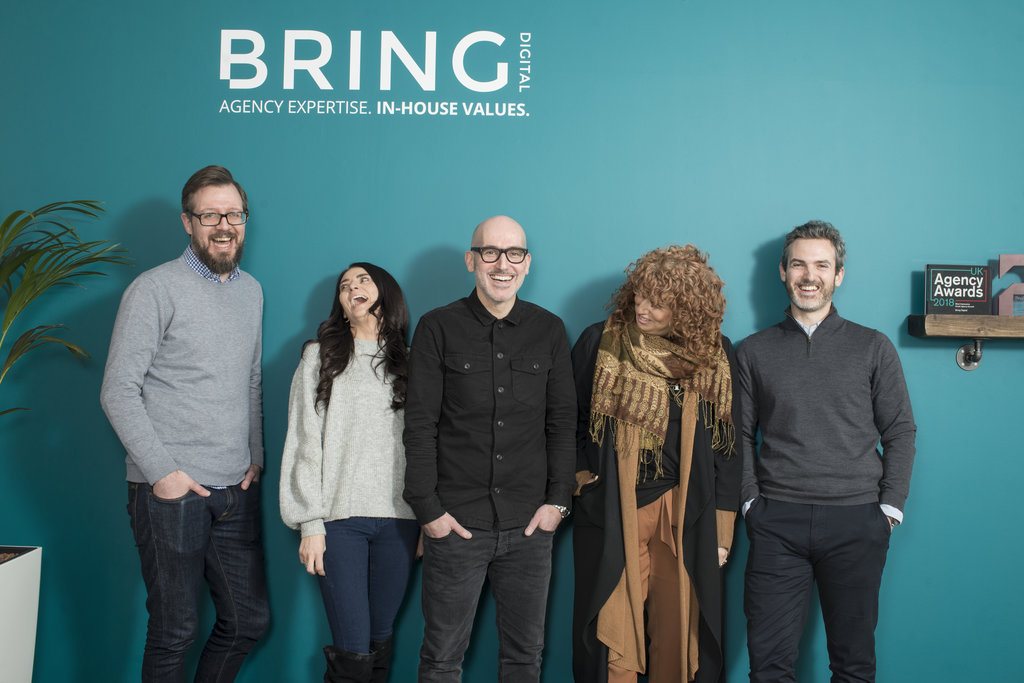 North West-based digital marketing agency Bring Digital took home the coveted 'eCommerce Agency of the Year' trophy at the 2020 UK eCommerce Awards.
The awards gala, originally scheduled to take place in London's Marble Arch, had been relaunched as a fully virtual event. The ceremony took place on Wednesday 17th September, with attendees recreating the glamour of the occasion from the comfort of their own homes.
As the awards were announced, it was revealed that Manchester-based Bring Digital beat ten other prestigious UK agencies to be crowned the 2020 eCommerce Agency of the Year.
Bring Digital also made the shortlist for 'Search Campaign of the Year' for their work doubling digital sales for renowned fashion retailer Cotton Traders.
The judges for the awards said: "[Bring Digital] is demonstrating great results, and clearly operates an investment-led hiring approach that will see them achieve even better results in the future."
Following the announcement, Bring Digital Founder David Ingram said: "We were absolutely blown away to be named the eCommerce Agency of the Year. In a chaotic year, this accolade means the world to us, especially considering the size and quality of agencies that made the shortlist.
"A huge congrats to the team who made this happen, and a massive thank you to all our clients and supporters."
You can see the full list of winners here.