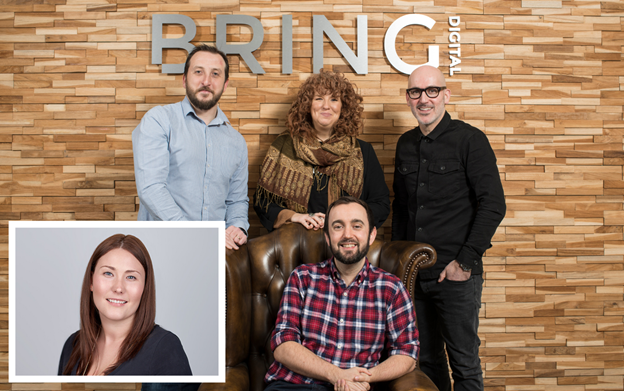 Multi-award-winning digital agency Bring Digital has announced the addition of Sarah Rostron to its board, joining the business as Digital Strategy Director.
Sarah joins Bring Digital following four years as Digital Director at MediaCom, where she managed cross-channel media planning and strategy for some prolific fashion, finance and travel clients.
Prior to her role at MediaCom, Sarah held the role of Head of Digital at Zuto, and has previously led brand activity for Berocca, Rennie & Alka Seltzer.
Now, she joins the board at Bring Digital at a pivotal time in their growth journey. The company was recently named 'UK eCommerce Agency of the Year' at the UK eCommerce Awards 2020, and has enjoyed major client wins this year including Cotton Traders, Slater Menswear & American Golf.
On joining the agency, Sarah says "I've been a fan of the work Bring Digital has been doing for some time, and I've been watching their journey with interest. On meeting the leadership team their passion for eCommerce, digital marketing and innovation was clear, and I'm excited to play a role in the next chapter of growth"
"We're delighted to have someone of Sarah's experience and talent joining the Bring Digital board," says David Ingram, Founder at Bring Digital. "Her achievements within this space speak for themselves, and attracting someone of her calibre is a testament to the incredible growth journey we've seen over the last year."