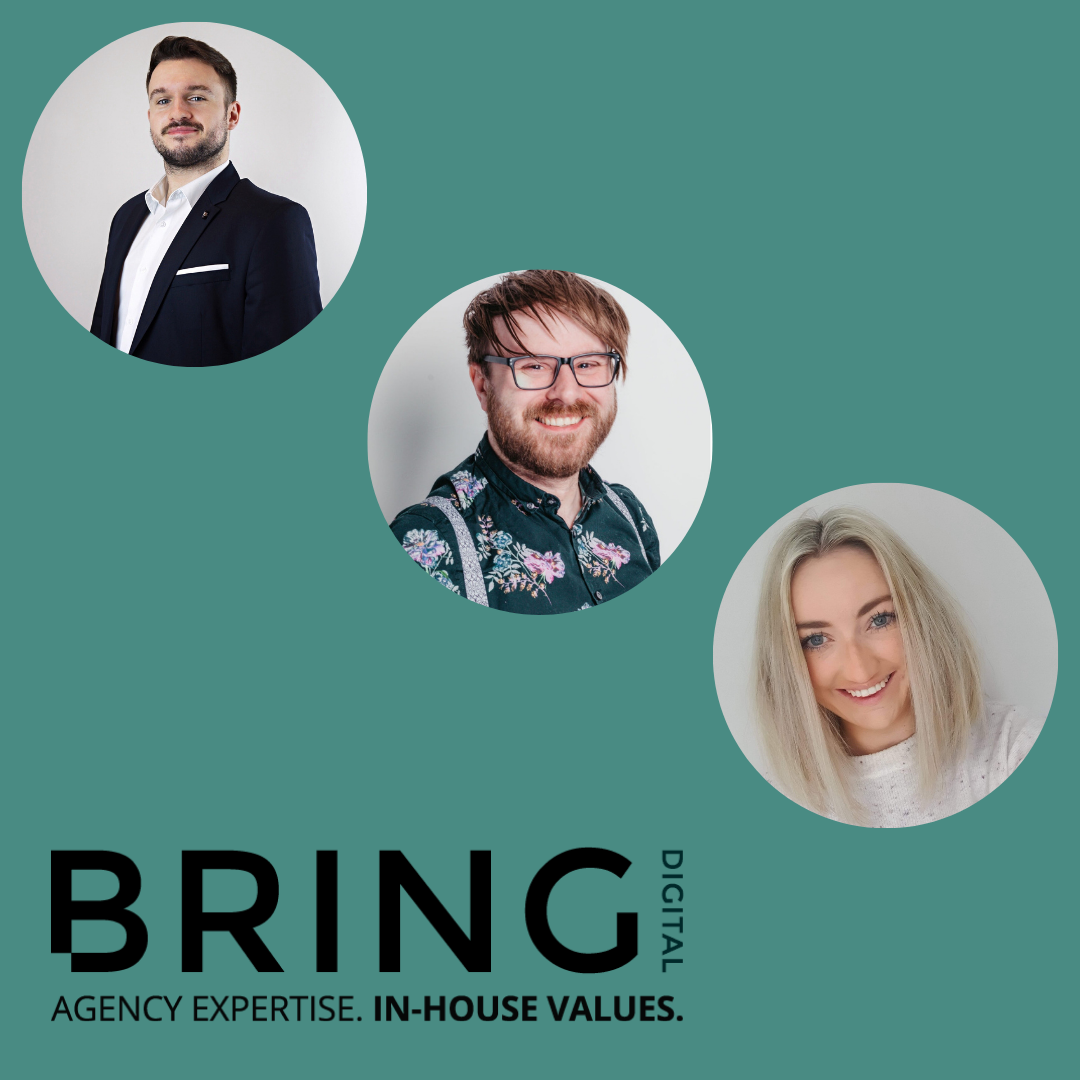 Multi-award-winning eCommerce agency Bring Digital has hired three new department heads amid record growth at the company.
The new roles were part of a recruitment drive that saw the agency secure 10 new starters between May and June.
Samantha Adams begins her time as Head of Paid Media Operations at Bring after a five-year tenure at MediaCom, where she was PPC Group Head.
Ryan White, previously at Banc Media and leading equipment hire supplier HSS Hire, joins the team as Head of SEO.
Colin Dargue joins Bring Digital from PPC agency Clickoo to take up the role of Head of Paid Social.
The additional support will bolster the service offerings in the Paid Media and SEO departments as Bring Digital's client roster continues to expand at an unprecedented rate after being named the 2020 eCommerce Agency of the Year.
Bring Digital reported record-breaking revenues over the last financial year, landing new key clients in Boohoo and Misspap, while expanding existing digital briefs with Studio and Cotton Traders.
"We're so excited to welcome Colin, Sam and Ryan to the business," says Justin Young, CEO at Bring Digital. "What they bring to the table not only helps us strengthen our current offering, but also strengthens our foundation upon which we can build a bigger, better agency.
"We know they'll live and breathe our values. That's crucial for us as we continue to establish ourselves as one of the UK's leading eCommerce agencies."